(Scroll for galleries & recommendations)

And so it began: my very first trip to the Long Island coastline.
The roads were a deepening dark. Shadows loomed around every bend, and with the tank nearing empty at a quickening pace, I was scared, anxious… and alone.
LOLLL, JK! It was 11AM on a gorgeous day and I was with my boyfriend. And his family. And, like, 28 of their closest friends. Just keeping you on your toes.
It was, however, truly my first time "out east," as they so fancily say and I did have just a tad bit of nervous excitement about it (but, you know, in a totally very casual and cool way, right?).
Anyway.
Having been raised on the beaches of Jersey, not once did I find it strange growing up that I had never been to other popular, North East shore towns. Ocean City, Maryland and Delaware's Dewey and Bethany Beach seemed, quite frankly, unnecessary trips. And, Long Island? Well, that just seemed silly. If I could ride my bike to the beach, why would I ever get in a car for the same thing?
Nonetheless, despite all my former protests and reasoning, here I was, so as not to remain 'ignant, driving out of the city on a Wednesday for an extended-weekend stay in Montauk.
Cruising through the Hampton towns, we passed a series of charming downtown areas, each one lined with a mélange of fancy, high-end stores mixed in with dainty mom n' pop shops. We also, to matt's delight, just missed the entrances to a few antique shops. I'm still reeling.
In between towns I marveled at the wineries and large plots of appealing-yet-untouched land as commercial real estate grew fewer and farther between. Finally, after quite some time of shamelessly looking for celebrities while (also shamelessly) pretending I was auditioning for a role in The Great Gatsby, we arrived in Montauk. And, even the die-hard "Jersey Shore" girl in me has to admit, I loved it.
Of course, it likely helped that I was being shown around by a collection of 20+ year Montauk veterans. So check it out!
Montauk Highlights:
Where To Eat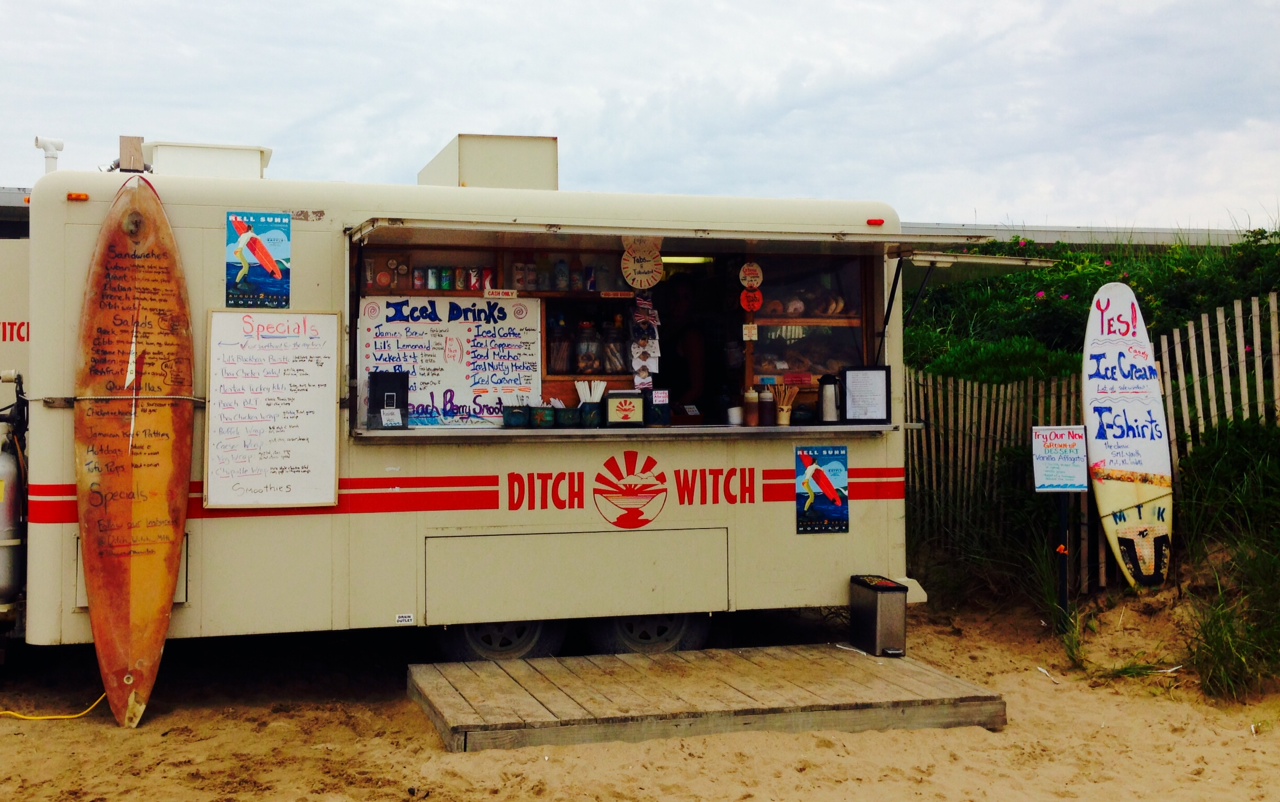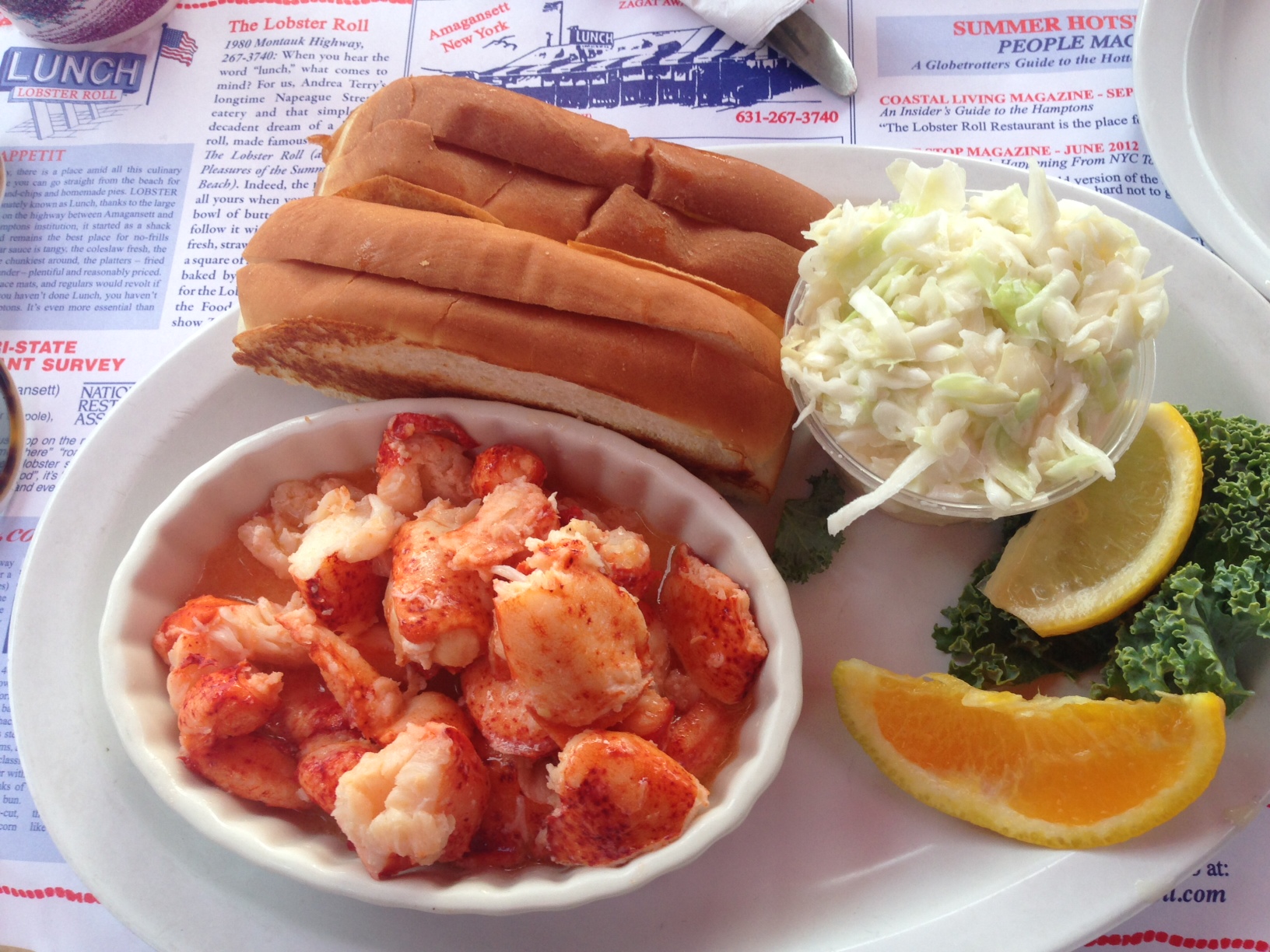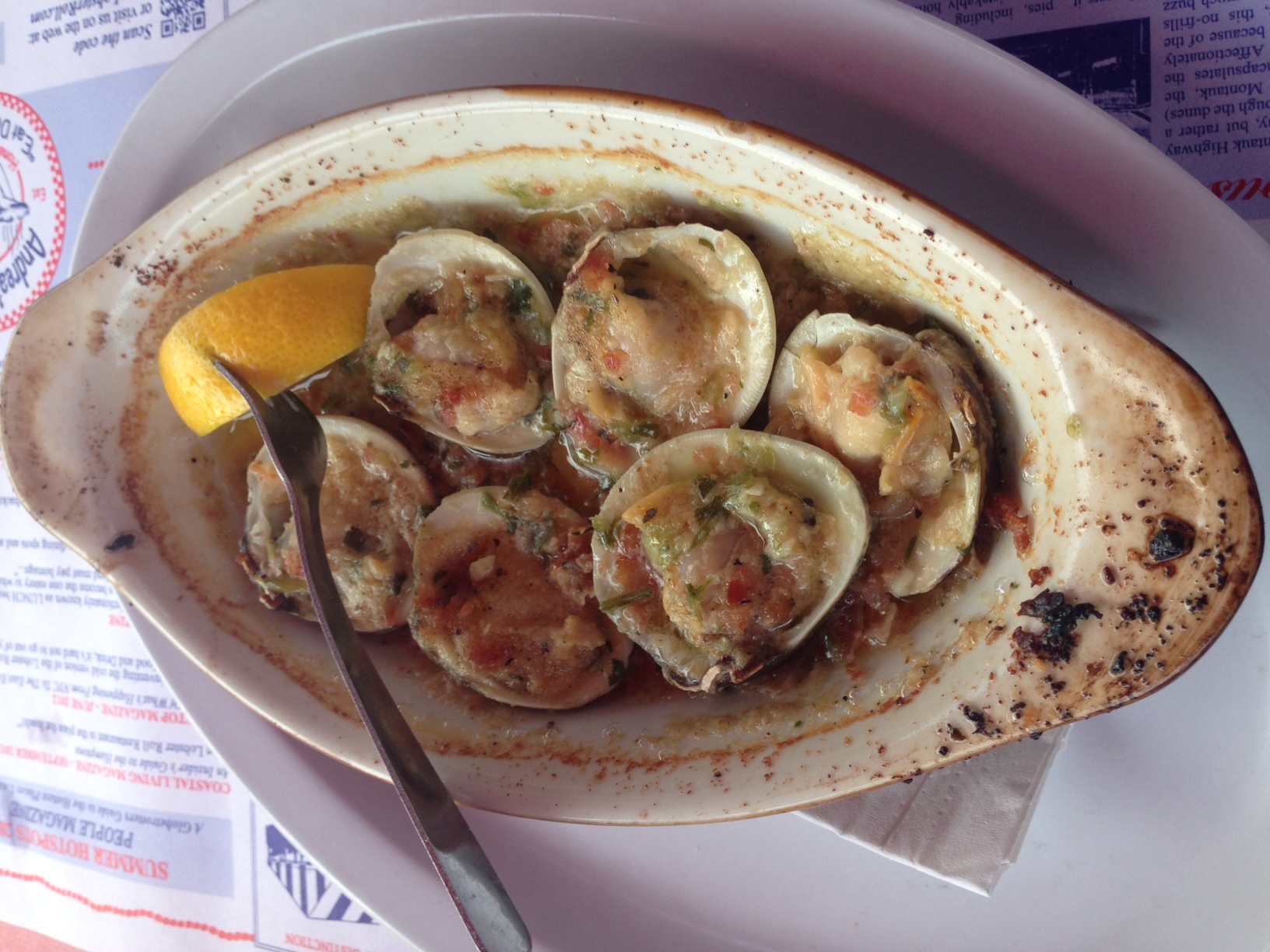 Ditch Witch – Does Zagat rate food trucks? Because they should give Ditch Witch a 30. Serving up a variety of perfectly-pressed paninis, salads, quesadillas and smoothies, the Ditch Witch located at Ditch Plains beach was easily one of my favorite meals of the trip. I mean, who knew you could have freshly made mozz and local basil prepared on artisan bread at the beach? It's all about the paninis in bikinis.
John's Drive-in – Located right in the downtown area, this classic drive-in spot has deliciously creamy hard ice-cream. I'm talking REAL GOOD, like stays-creamy-even-after-being-in-the-freezer-2-days and IDGAF-if-I'm-wearing-a-bikini-tomorrow-give-me-the-cake-batter-or-I-bite-your-hand-off good.
Montauk Golf Course – Apparently, this course is one of the top 10 hardest in the country, which is probably why they have a deliciously hearty breakfast to prep you for it. I lament to say, however, that the dog ate my clubs so I wasn't able to participate this time and instead was resigned only to having breakfast overlooking the sprawling course. Ugh, FML.
Lobster Roll, aka LUNCH – To ease the sorrow of a vacation's end, we decided to fill up on arguably the best lobster roll in the country on our way out of town. Award-winning and frequented by very big names, I once more shamelessly purveyed the scene in search of a famous face, and I think I may have seen Giuliana Rancic's husband. Or I guess Bill Rancic? Whatever. He may not give the place any points, but the lobster, clam chowder and clams casino definitely do.
And of course, at home! Beach life in Montauk is all about casual backyard grilling. Especially when you happen to be vacationing with a renowned NYC private chef. #amysamuel
What To do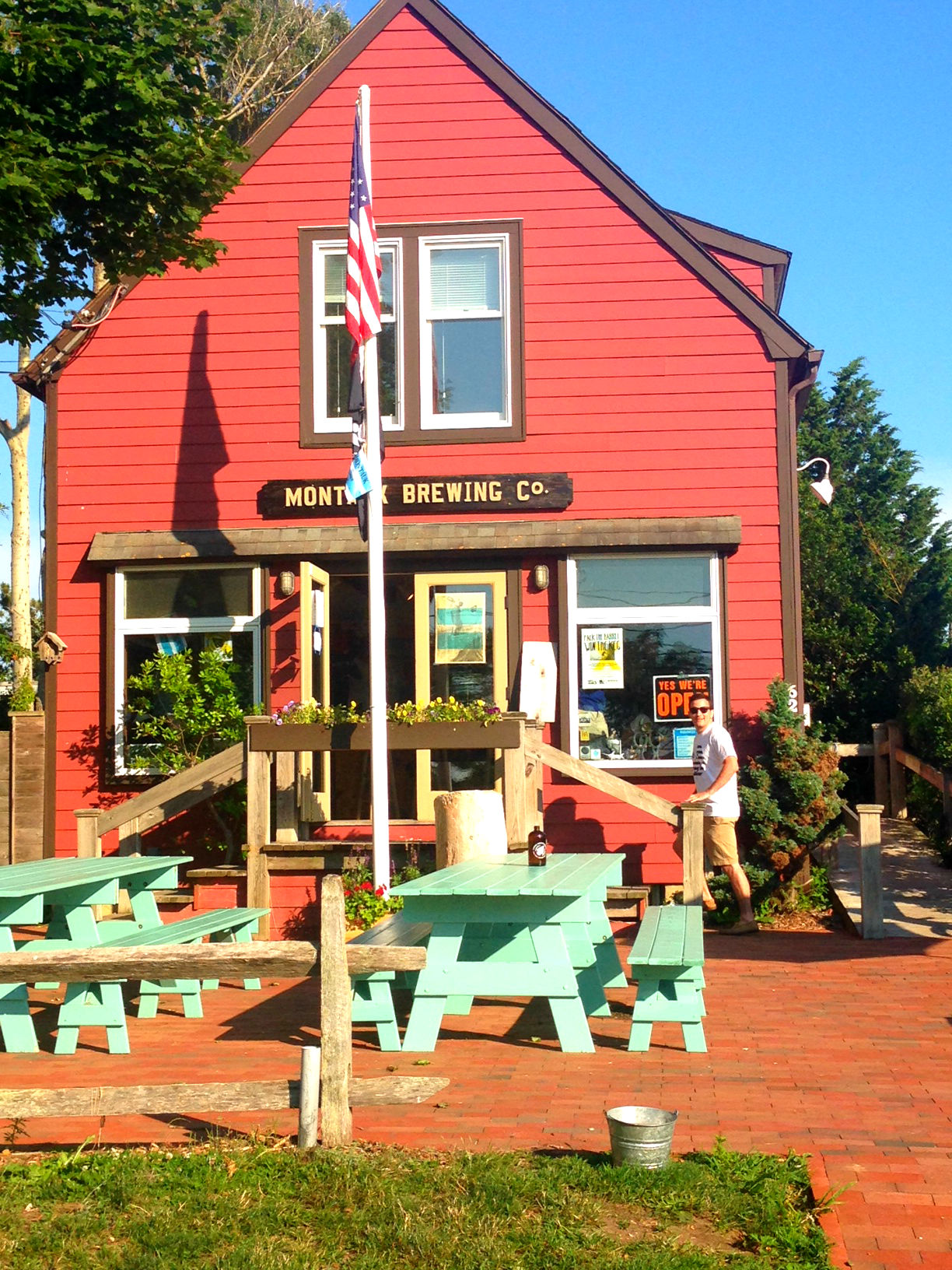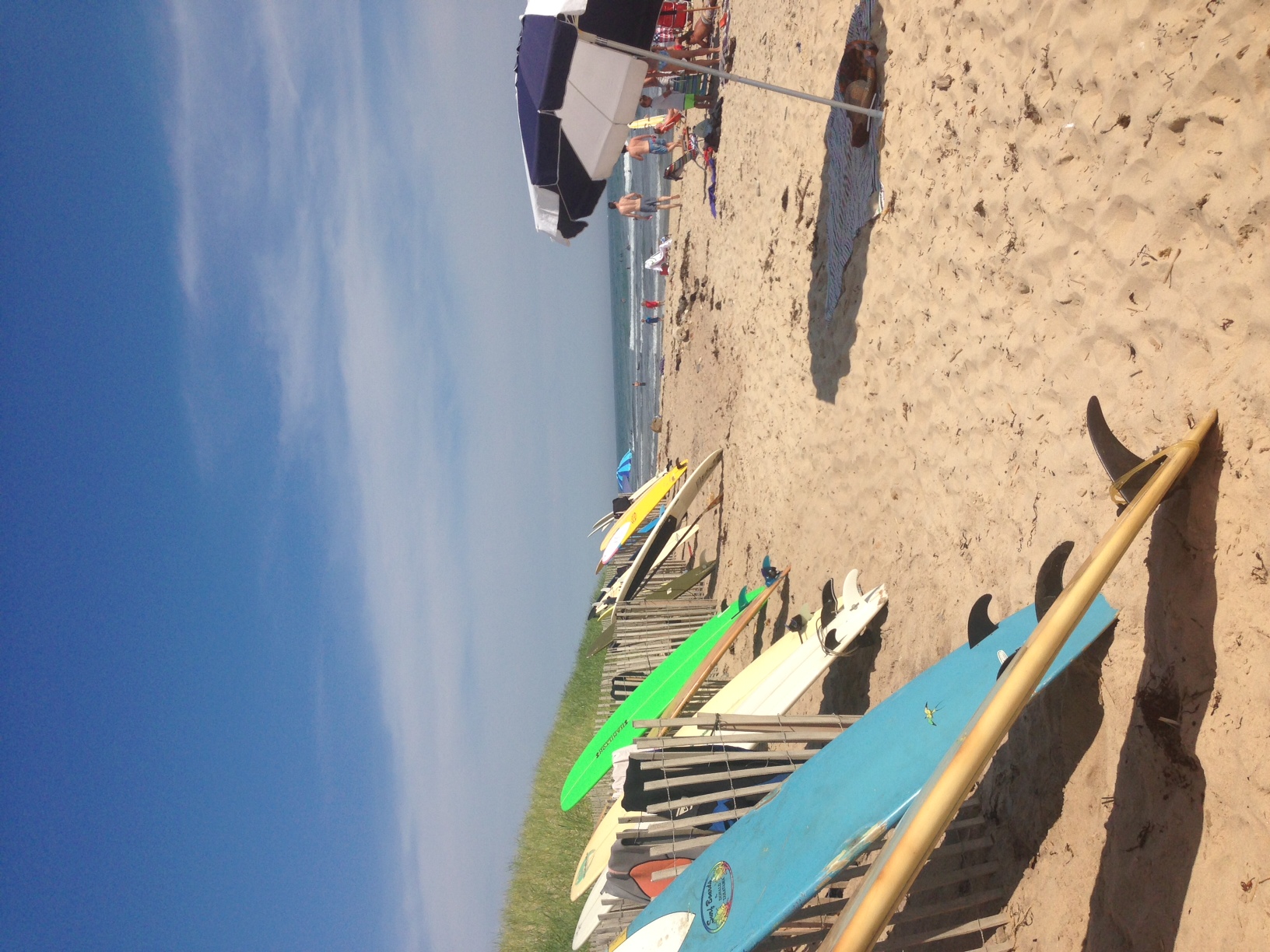 Montauk Brewery – With a selection of deliciously smooth brews, you would never guess this place is only 2 years old and in its nascent brewery development. Go visit the brewery and sit down for a few samples with the ever-friendly Erin, pictured above.
Go fish! / Gosman's – Montauk is widely known as the "fishing capital of the world" to many. Unfortunately, my vomition center (it's a thing) doesn't enjoy long spans of time on small boats in open seas, so I stayed on land. Conversely, the boyf digs fishing, so I still got to reap the benefits of his labor. My only regret is skipping out on the chance to sit at Gosman's on the dock with some oysters and a cocktail as the boys came in from their trip. That, my friends, is my kind of fishing. It is also what repeat trips are for. :-)
The Beach – Duh.
Montauk Point Lighthouse - As a national historic landmark built in the 1700s and authorized by George Washington himself, it's worth the 5 minute drive. Plus, #selfienation.
Bonfires – Montauk allows bonfires on the beach at night which makes going to the bars vs. going back to the beach for drinks a very, very easy decision. Reminiscent of late-nighting at Takanassee Beach in Long Branch, NJ as a kid, Ditch Plains had me feeling right at home.
And for some bonus shots!