Every now and then, I feel as if life decides to throw me a little surprise party for no reason at all. And that's exactly how I felt this past weekend.
See, it's been a while since I've done a *weekend getaway* and this latest one couldn't have come at a better time. After seven straight weeks of grinding out school and work in the hectic grid that is NYC, I was ready for a mini-escape that felt special but also didn't totally drain my bank account.
After all, I started these mini, 3-5 day adventures a few years ago in response to the busy, tight-walleted nature of being in ones' twenties. Back in college, I had the luxury of studying abroad in Thailand and Vietnam, spending a summer in China and indulging in the quintessential European tour after graduating. I had lucked out with a mix of scholarships and just plain ol' cheap destinations or deals. Of course, I also had all the time in the world to globe trot.
Once I graduated, though, it became a bit more difficult to find the time and money to get away. So, instead of planning costly, grand adventures, I decided to make more of an effort to see the good ol' U.S of A. In the past three years since, I've visited New Orleans during Mardi Gras, Niagara Falls in the summer, Vegas, Montauk, The Catskills, Saratoga Springs, Cambridge & Boston, San Francisco and San Diego. Now, I can add Newport, Rhode Island and Portland, Maine to that list, too!
We spent a total of $338 on lodging and $400 on food over the course of 3 days/nights. Keep in mind, though, we're huge foodies, so you could easily halve this cost. Furthermore, the food budget spanned ELEVEN different restaurants (listed at the bottom) and ALL of our cocktails. So, IMHO, we still made out like bandits!
First stop: Newport, RI
One of our friends, Mike, lives in Newport, Rhode Island, so we decided to break up the drive north with an overnight at his place, and boy, was that the right choice! I never knew how downright beautiful Newport was.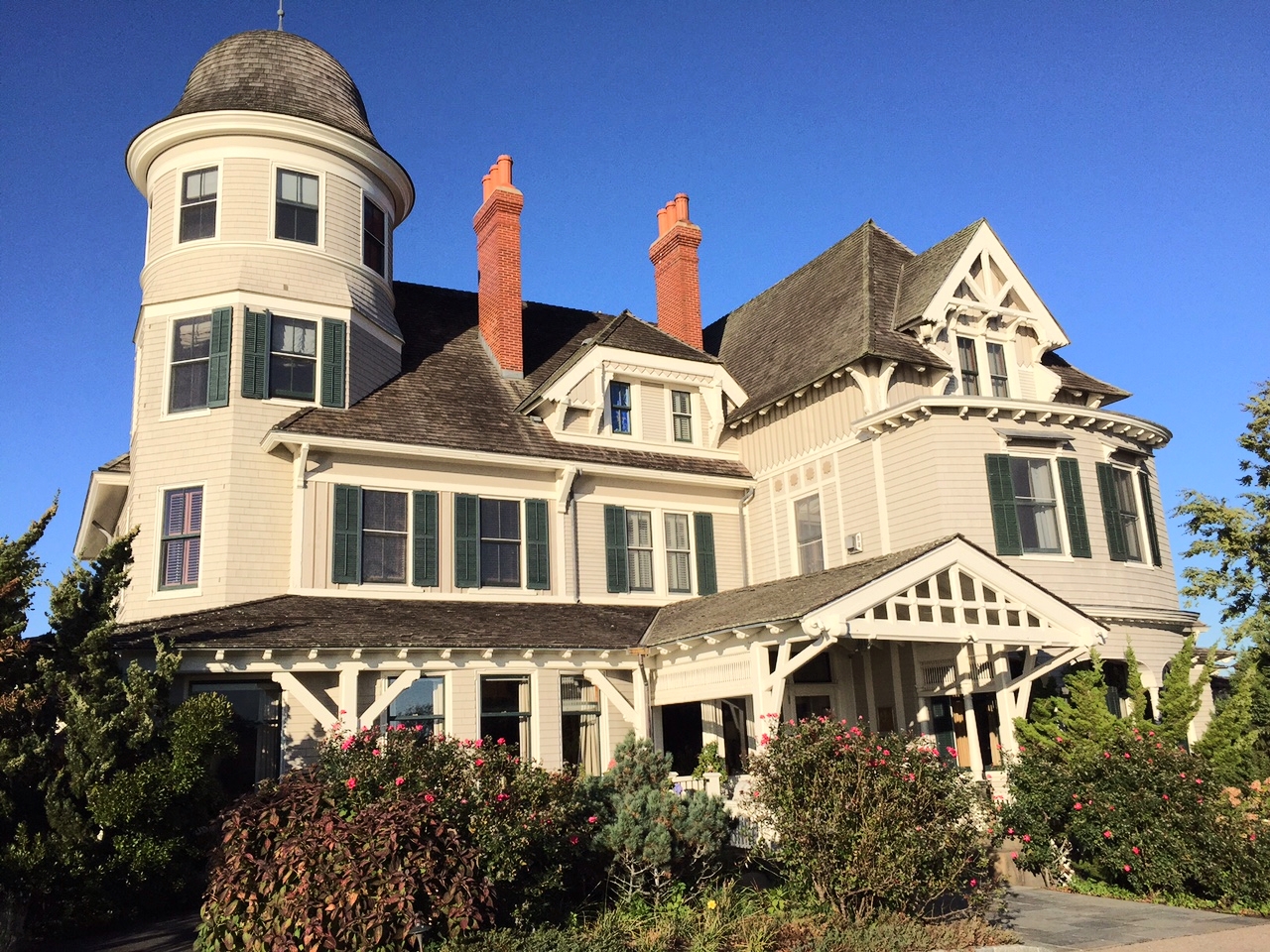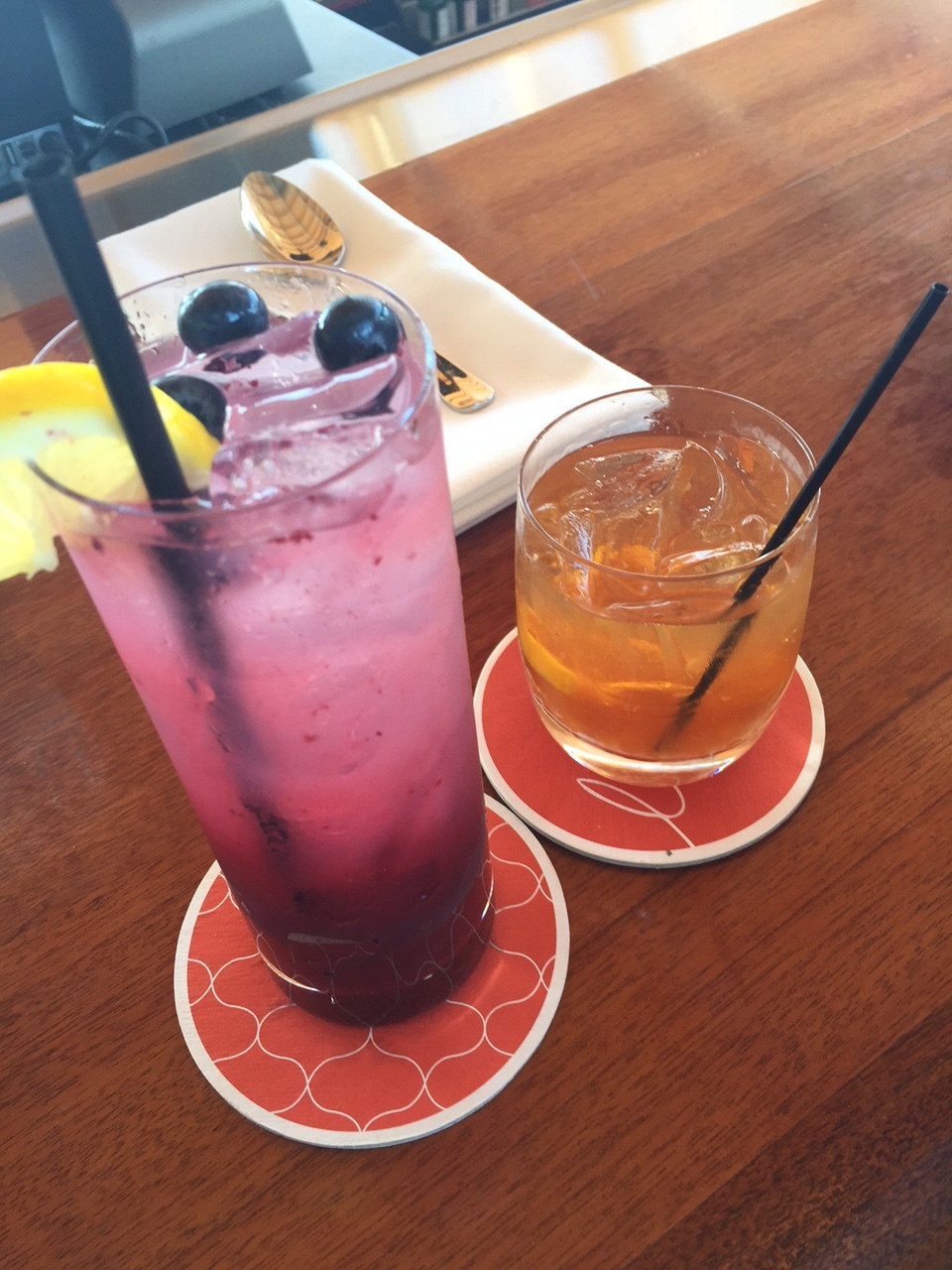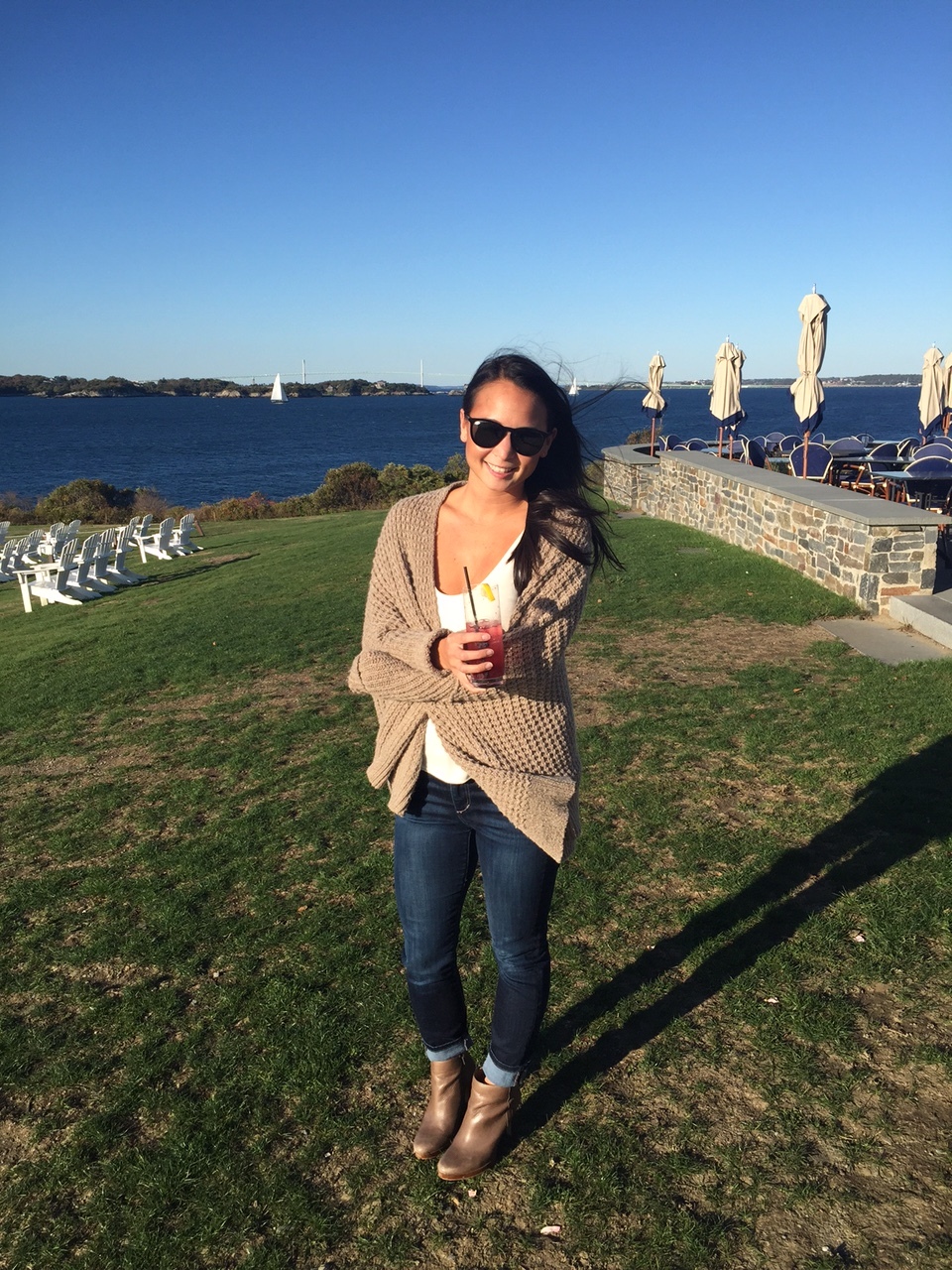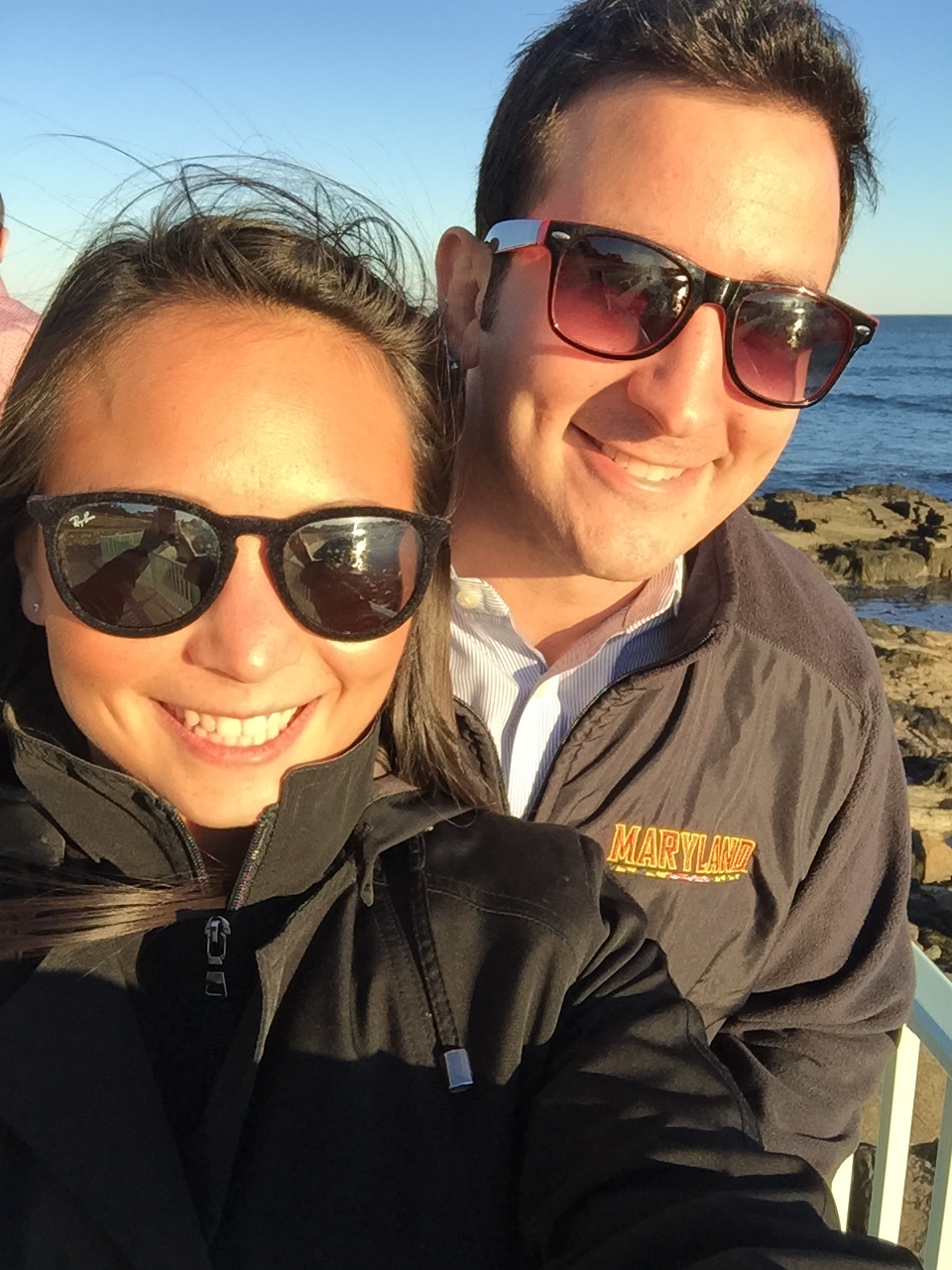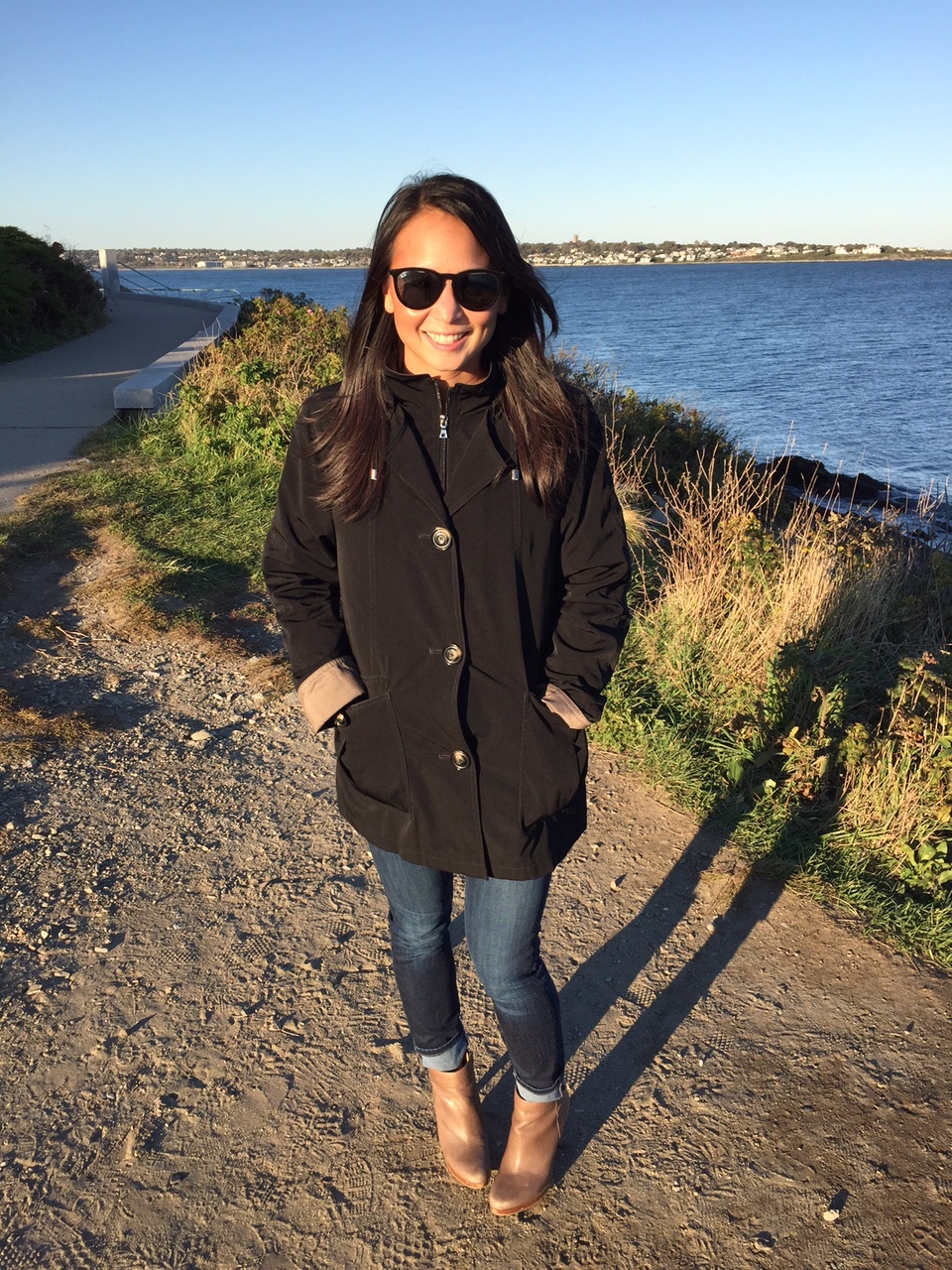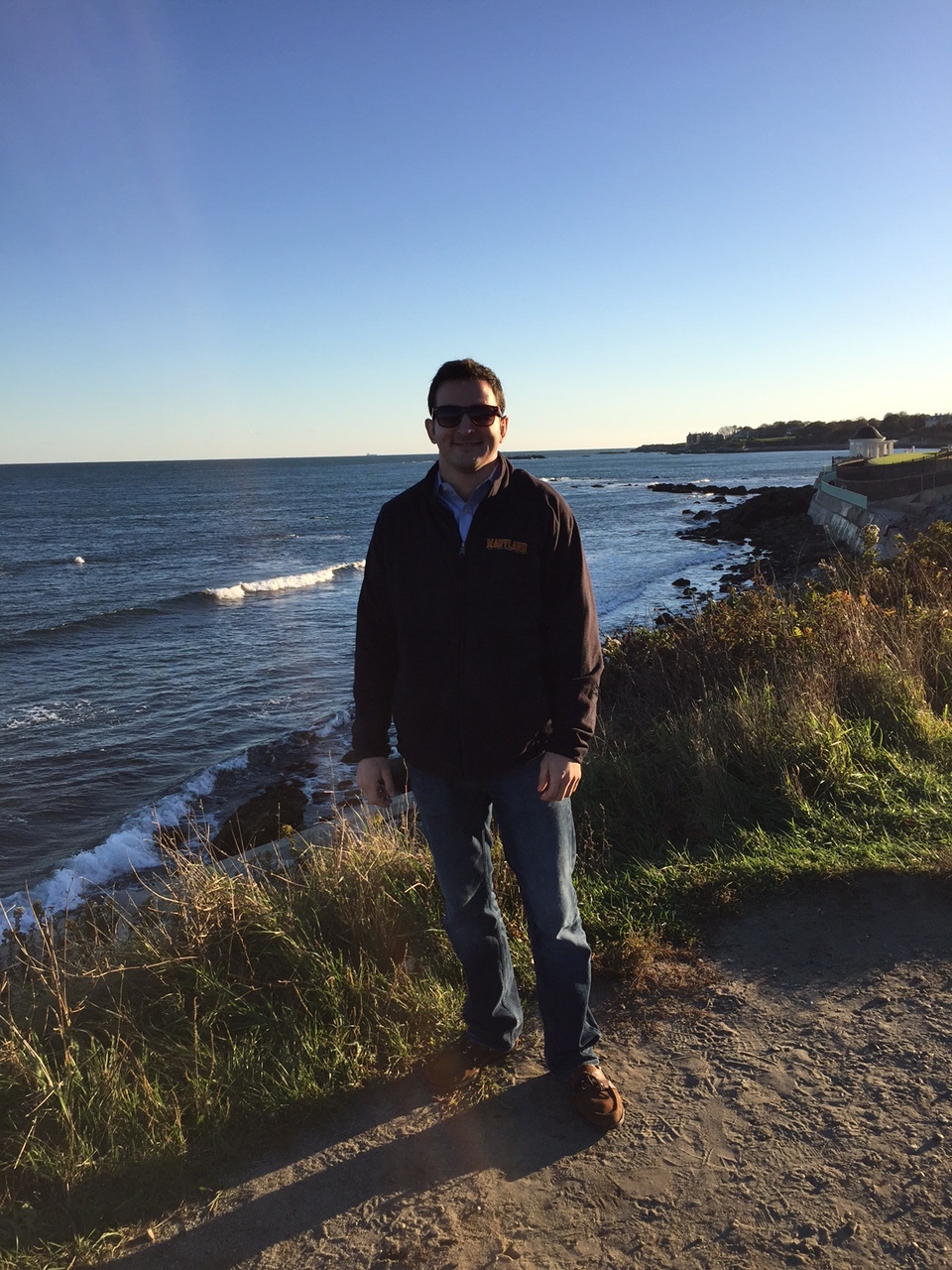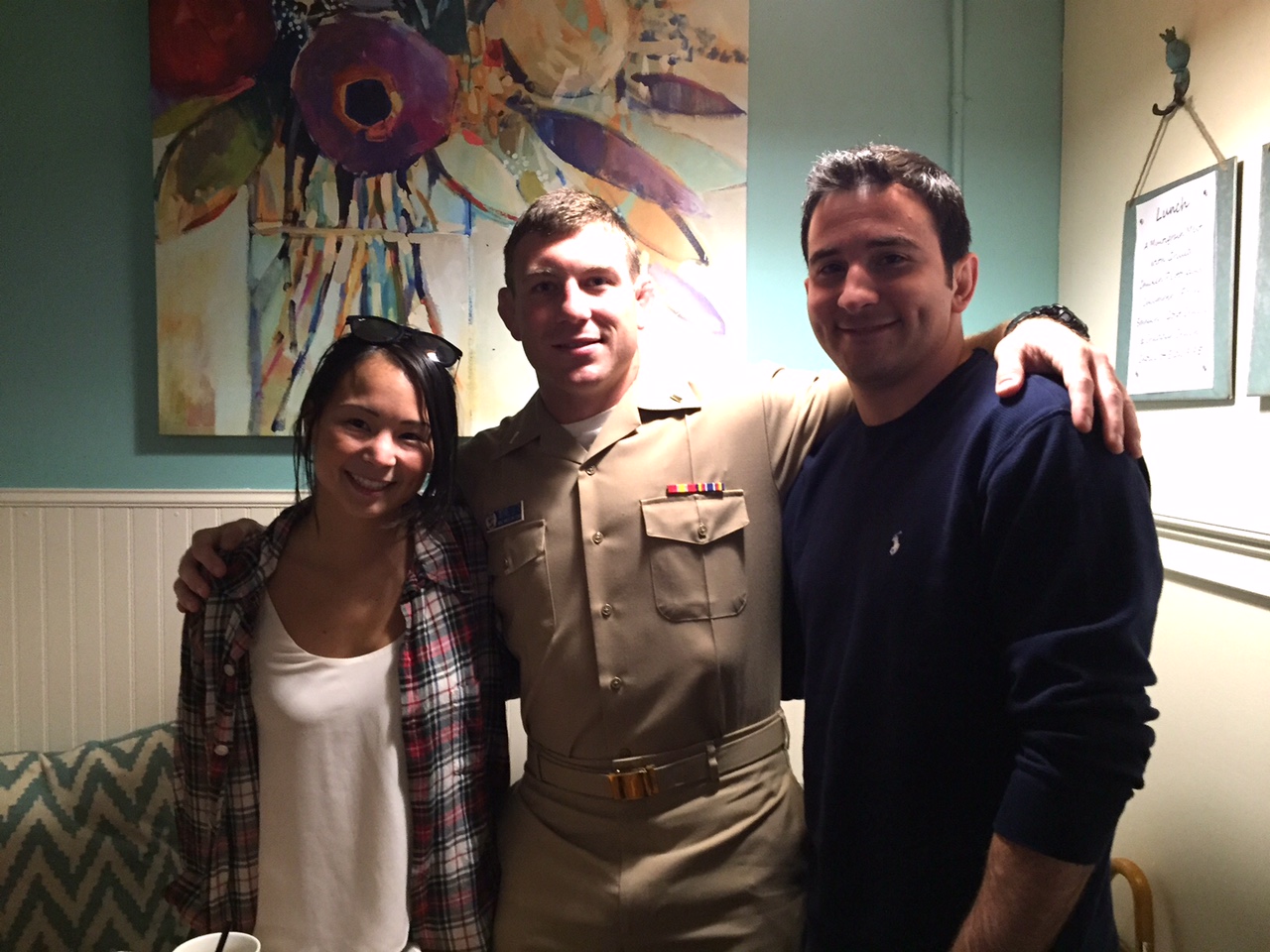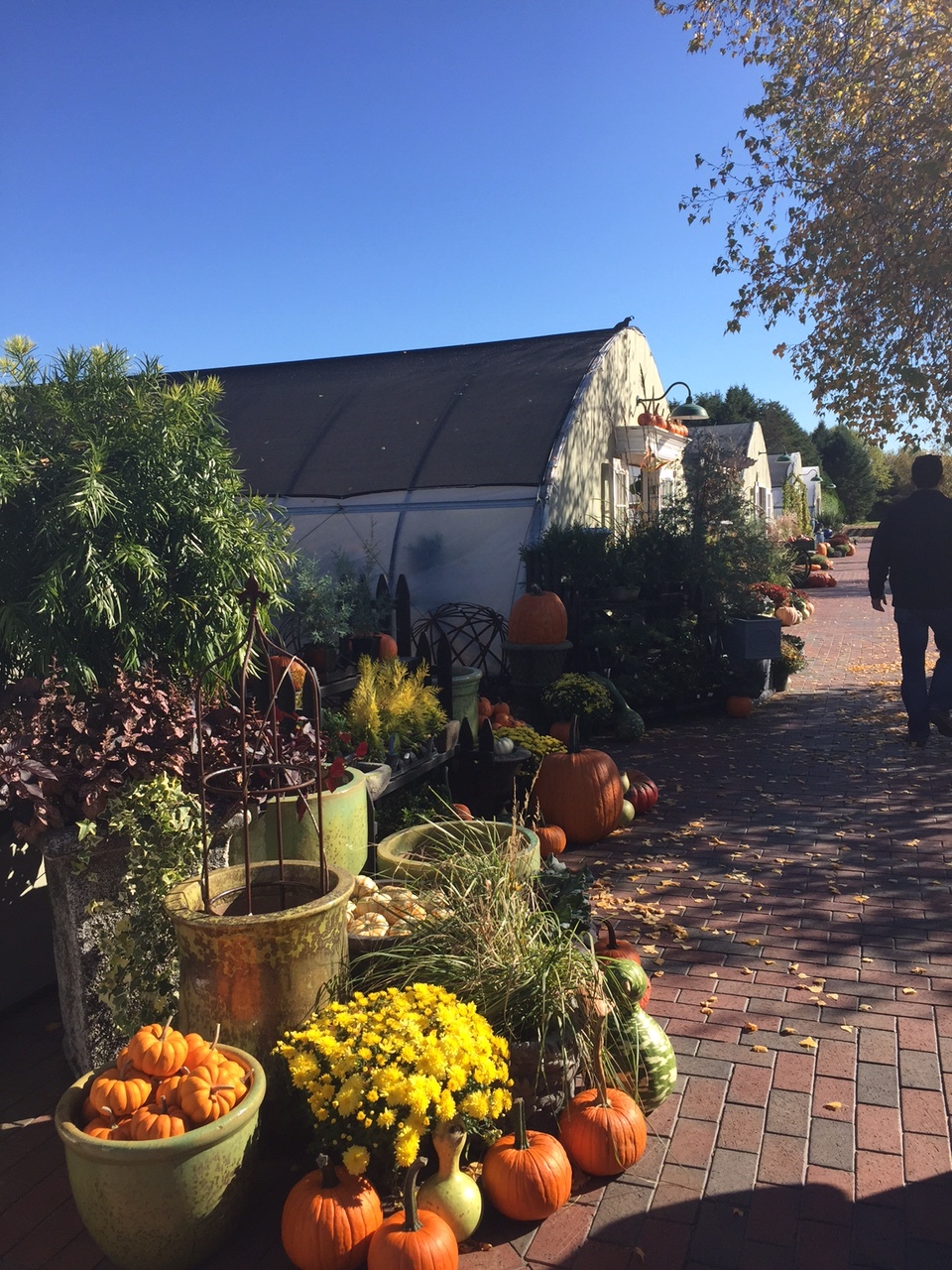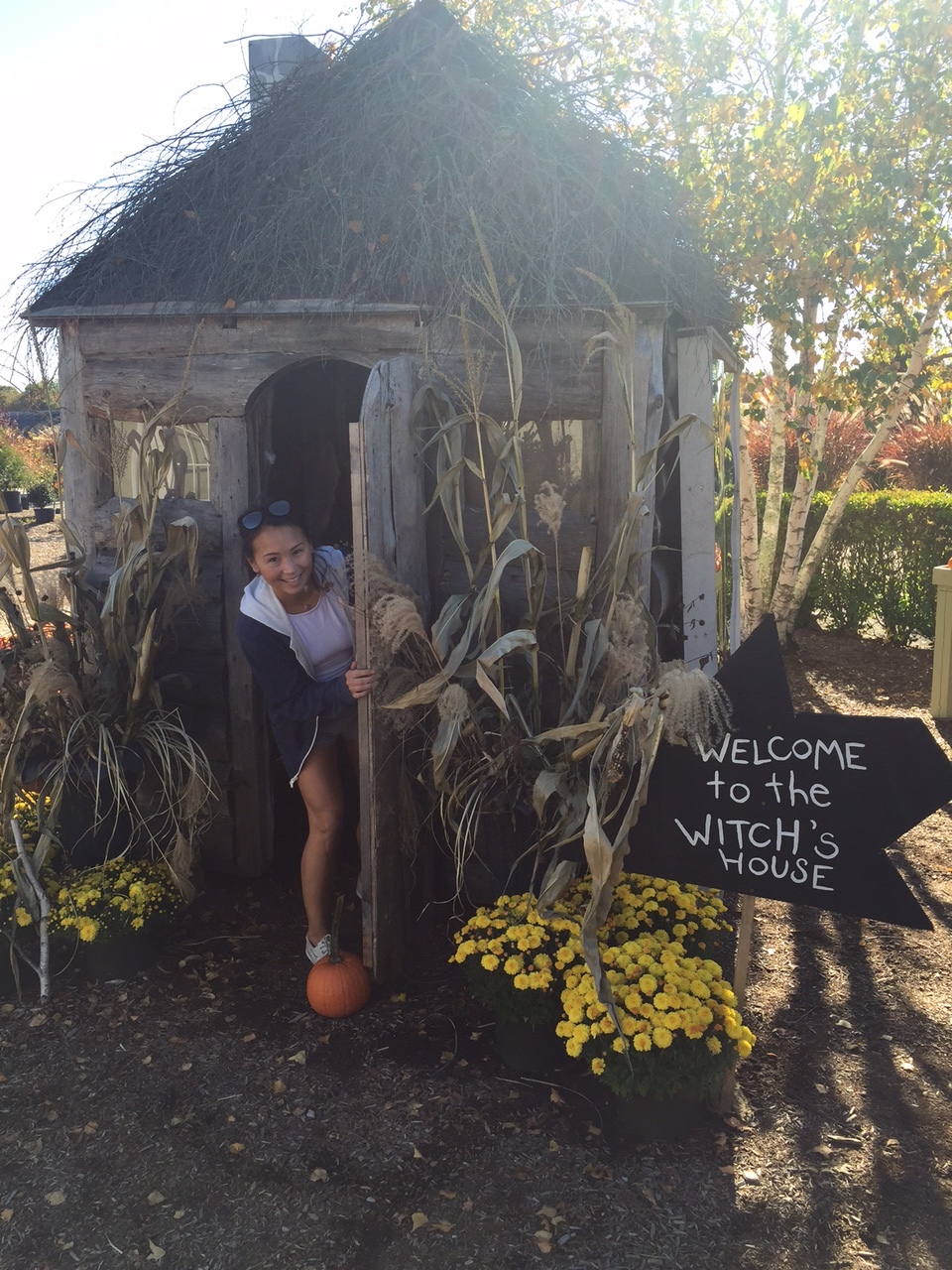 Upon arriving, we hit up Castle Hill Inn, a gorgeous property on the cape. While we could have spent around $500 a night to stay at the Inn, we instead simply indulged in our first bowl of clam chowder and enjoyed a cocktail on the front lawn. It served as a nice dollop of luxury without the terrifying price tag.
We then meandered about the stunning cliff walk before meeting up with Mike. We had a delicious tapas-style dinner at Midtown and got to bed. The next morning, we hit up corner café for a hearty breakfast before getting on the road.
Next stops: Portland, ME with trips to Freeport and Cape Elizabeth

This should go without saying, but the drive up was half the fun. I just don't think fall foliage ever gets old. Each time the season turns and the leaves begin to change, I wonder how anyone could choose to live anywhere else in the world other than the Northeast.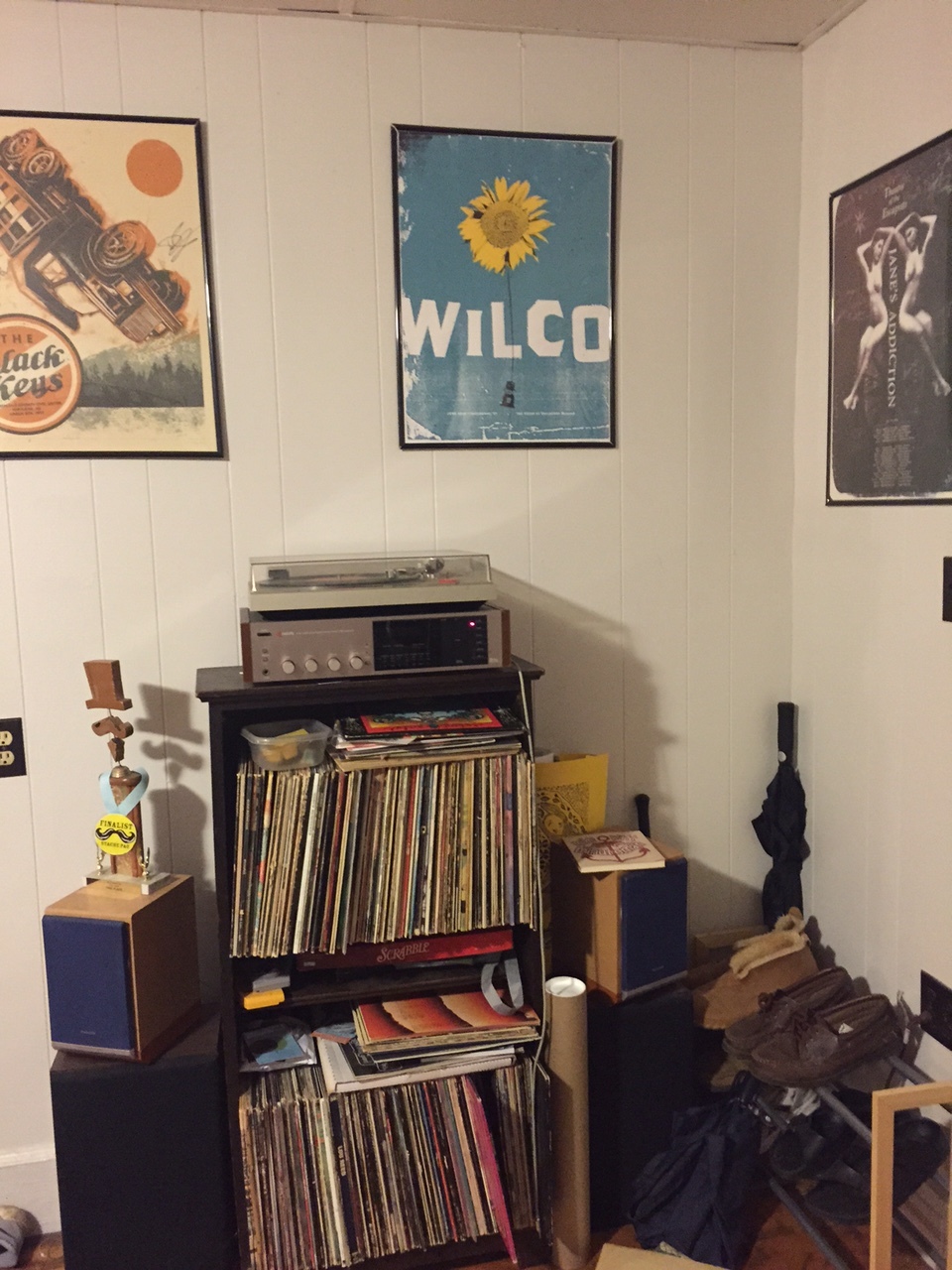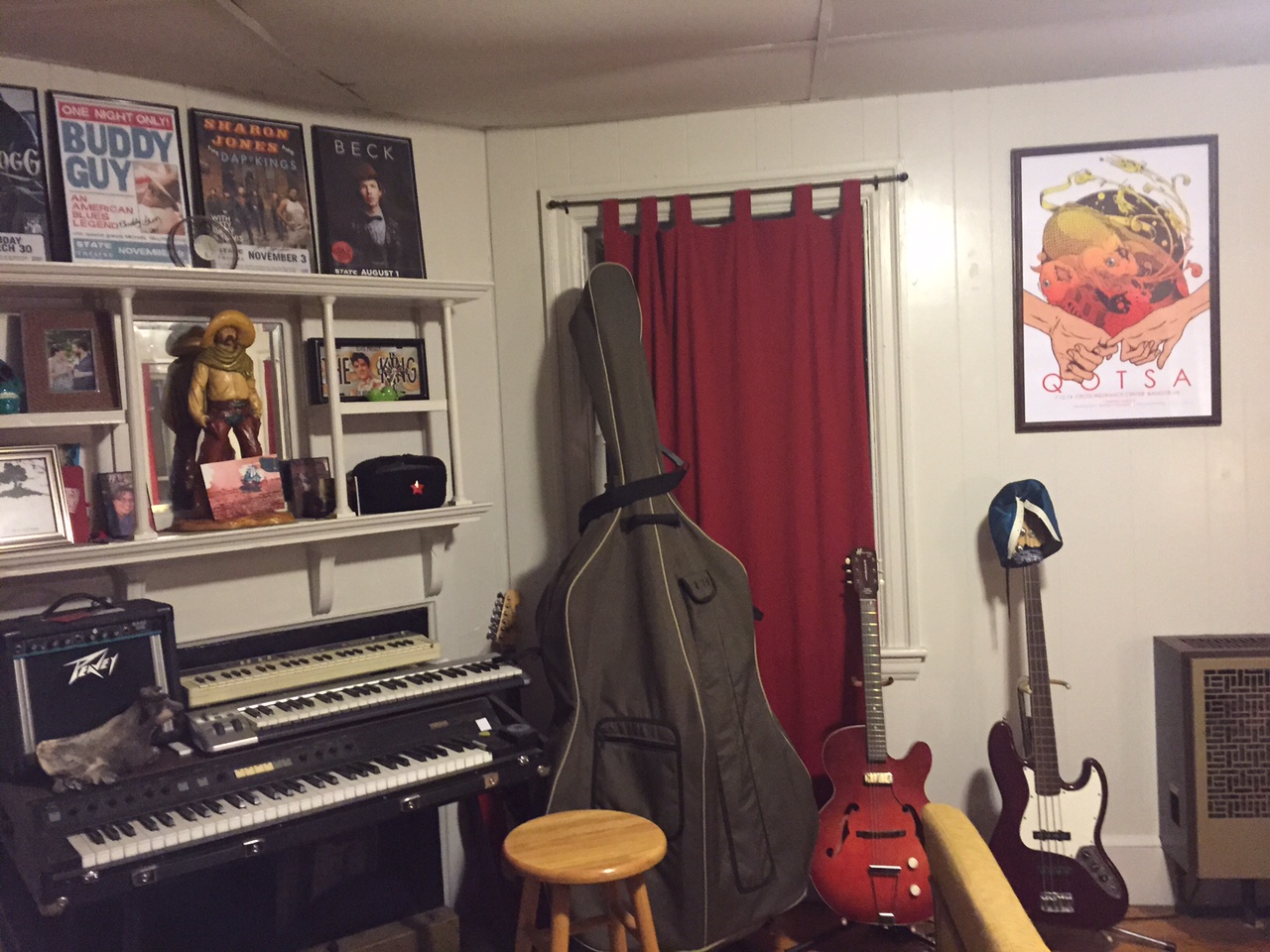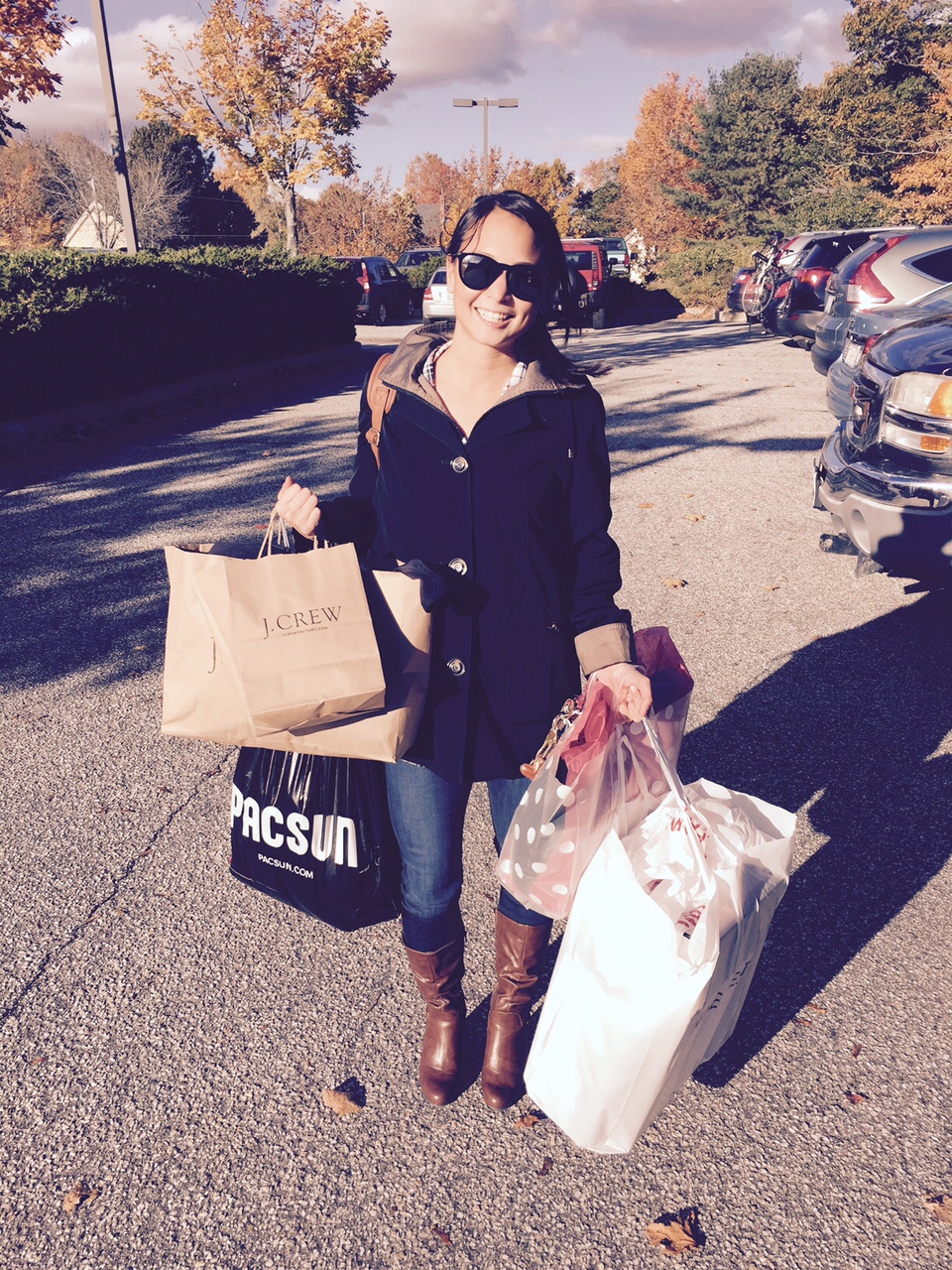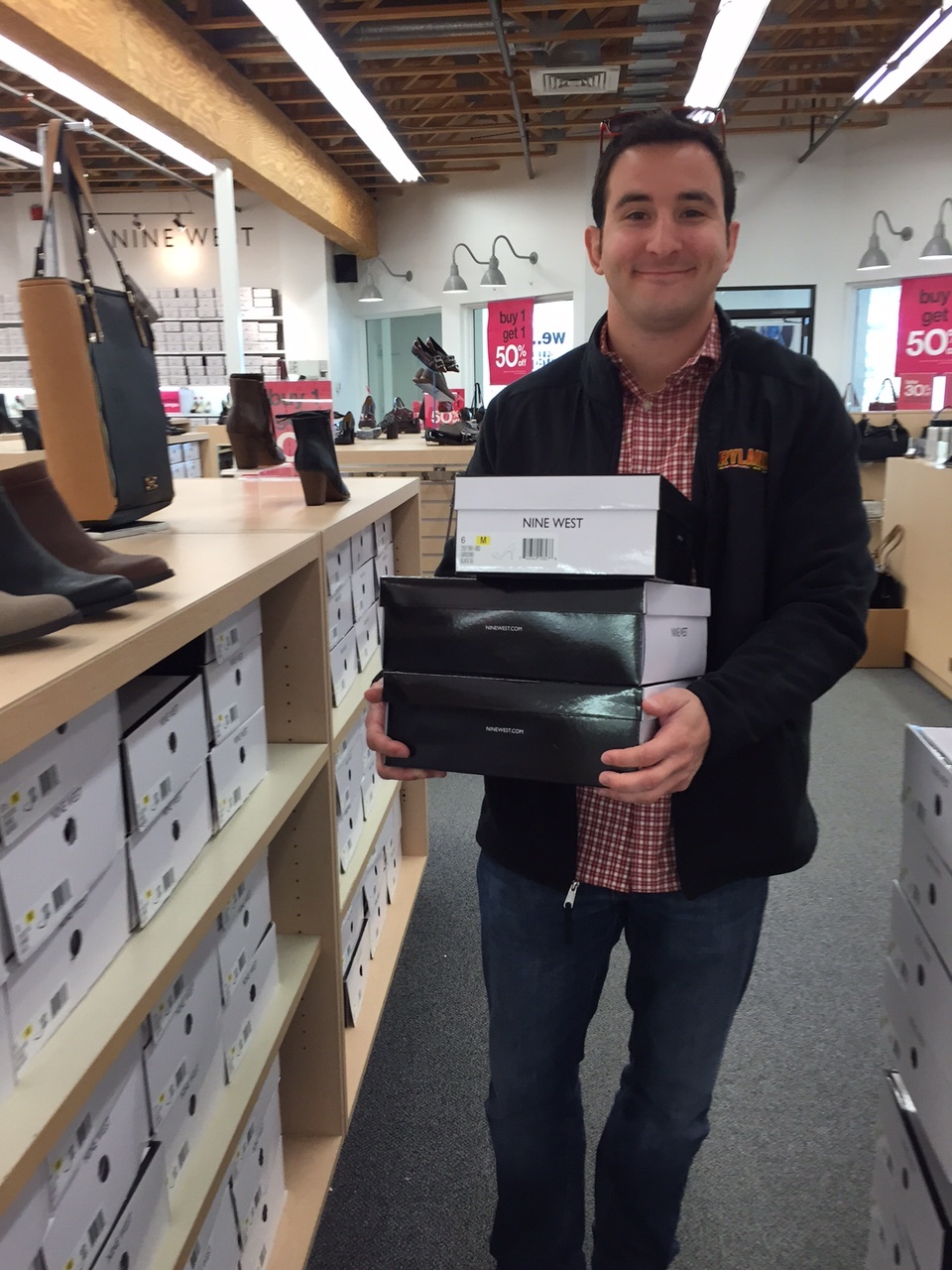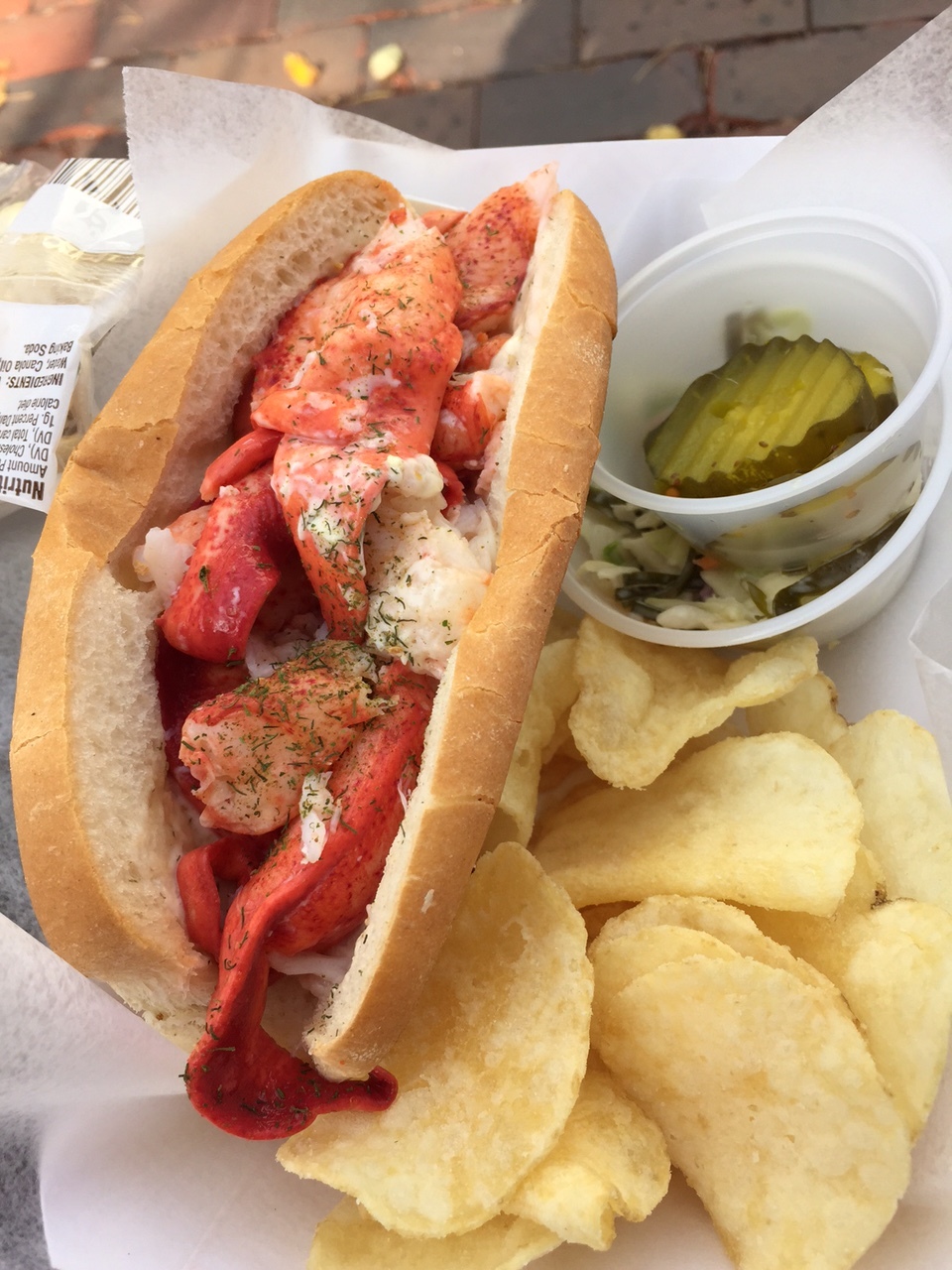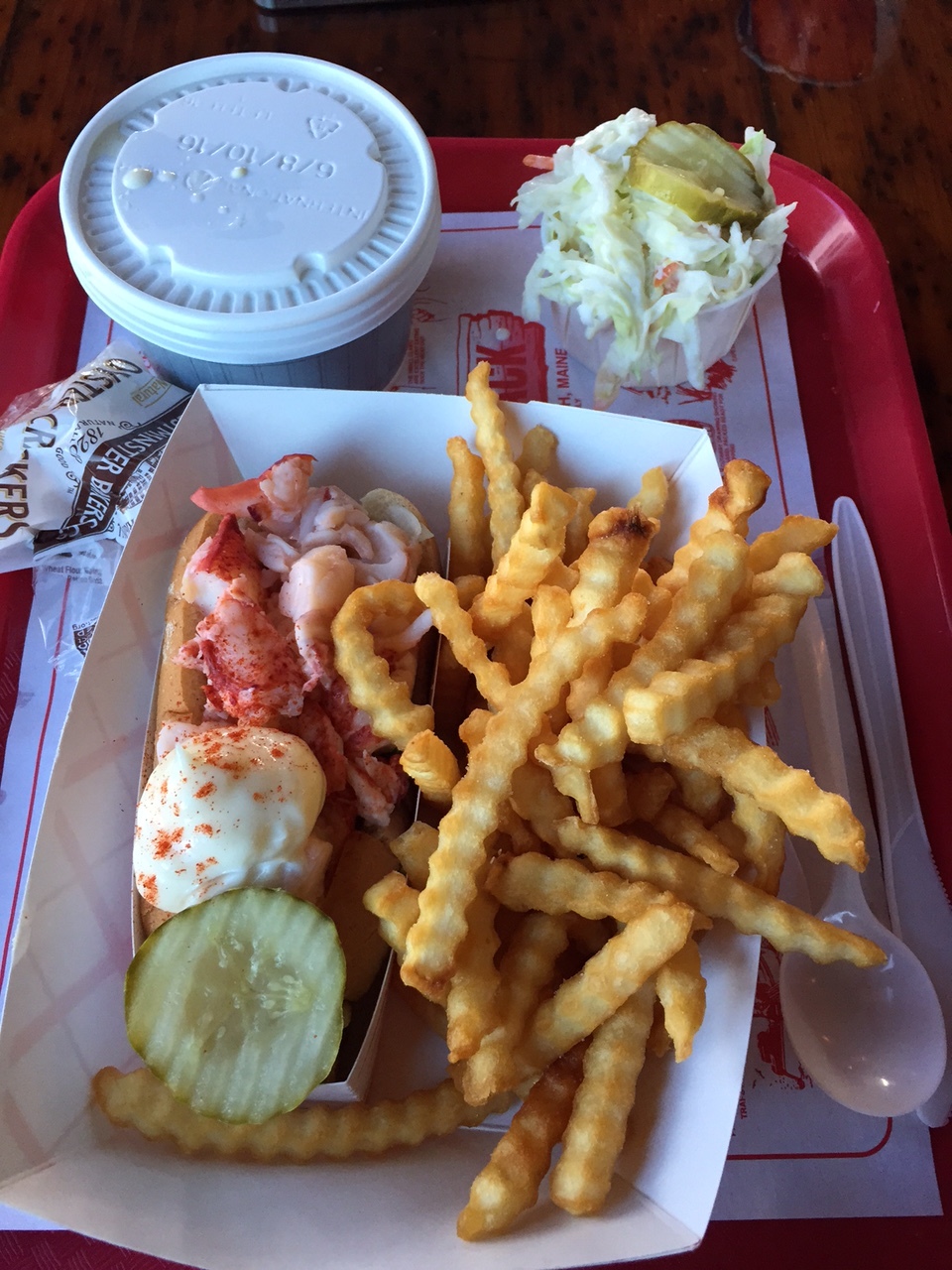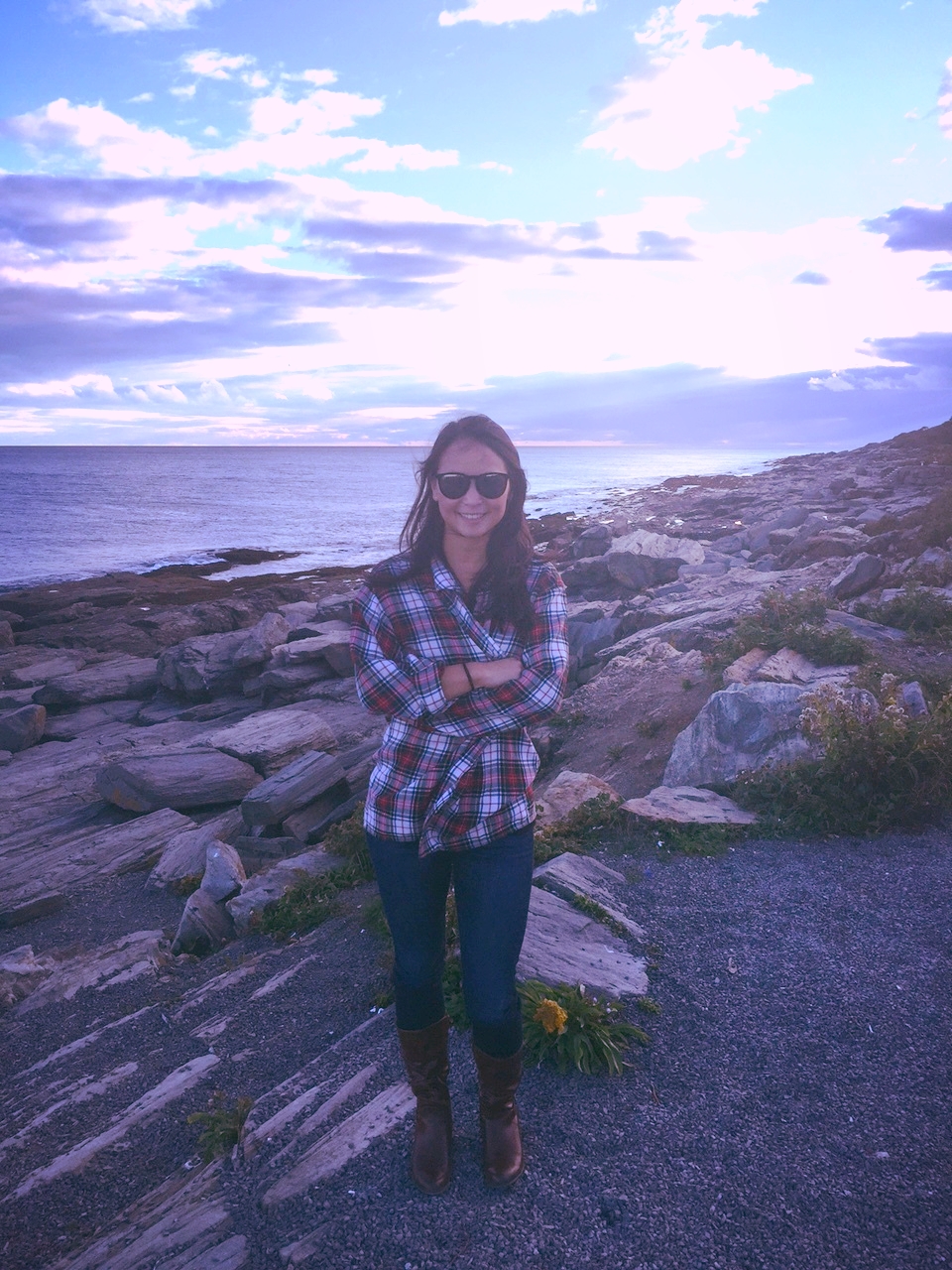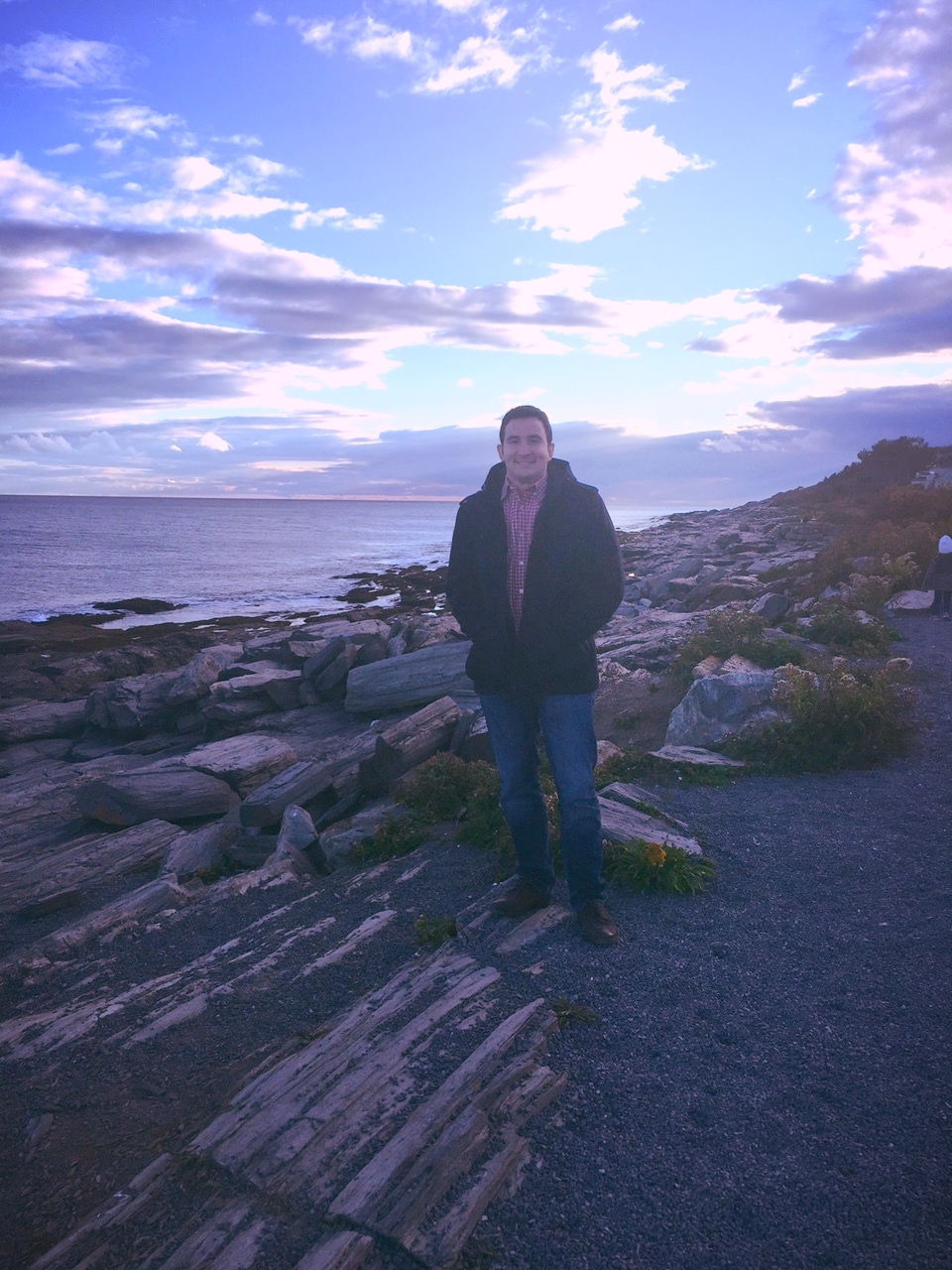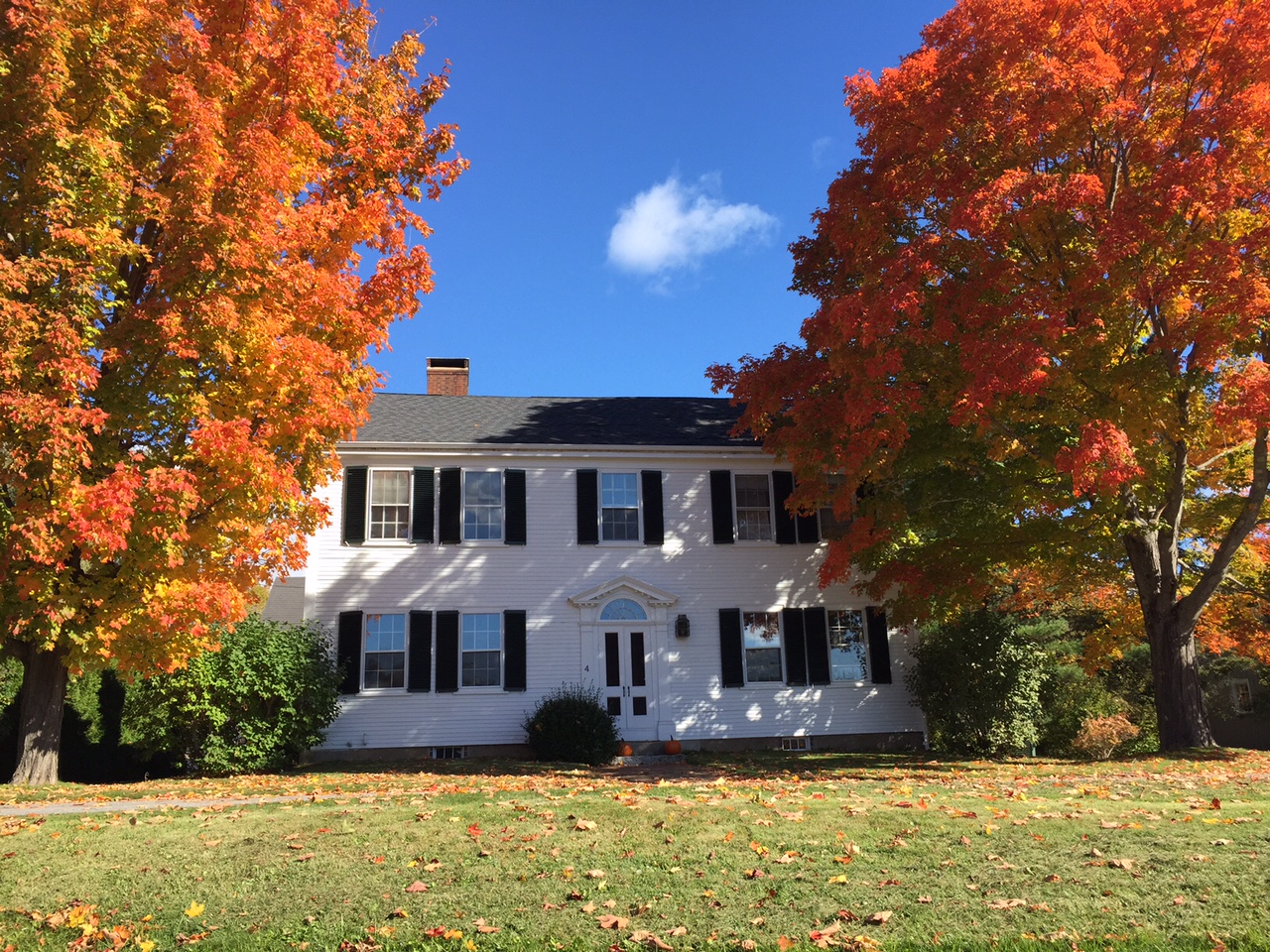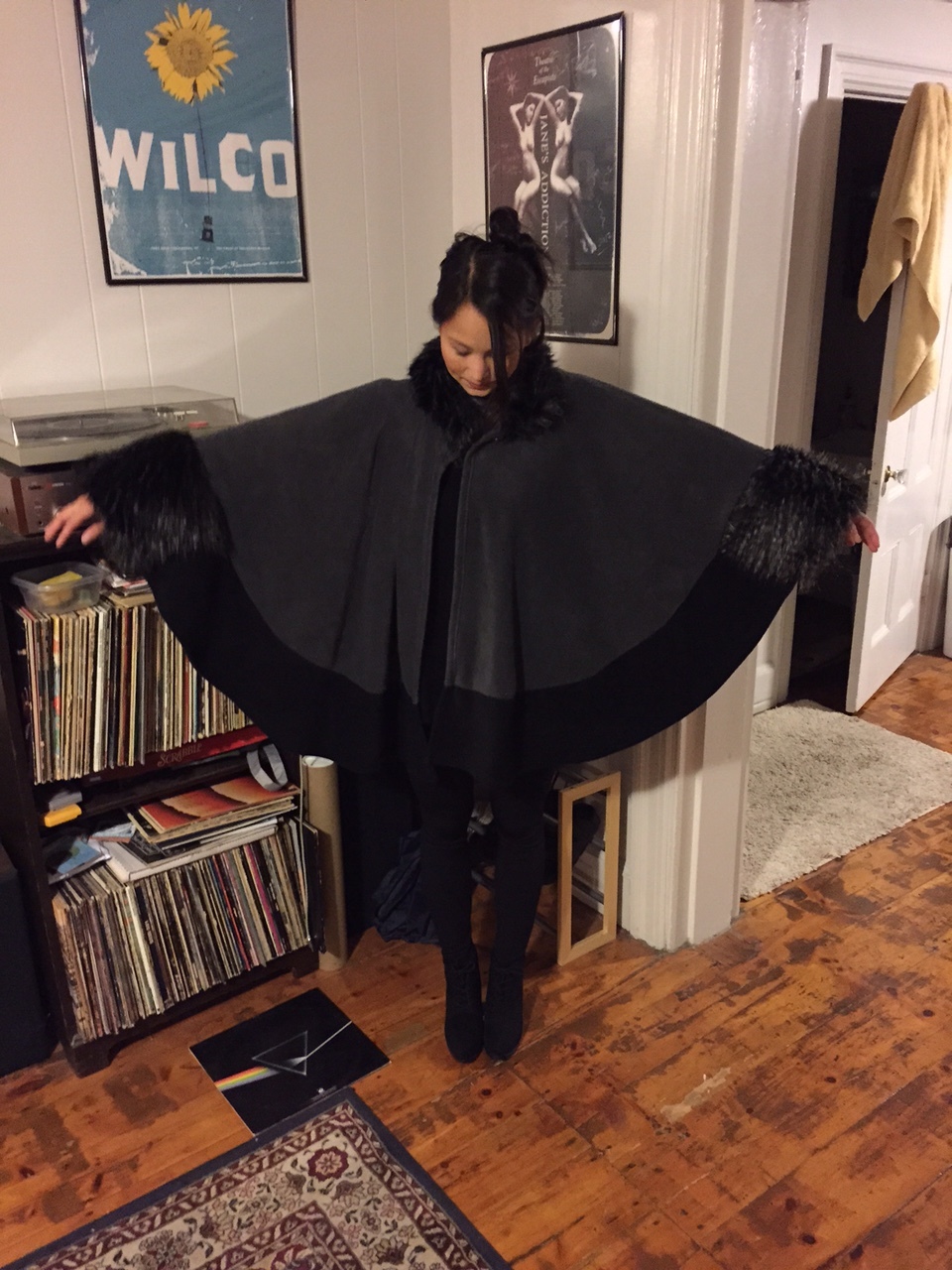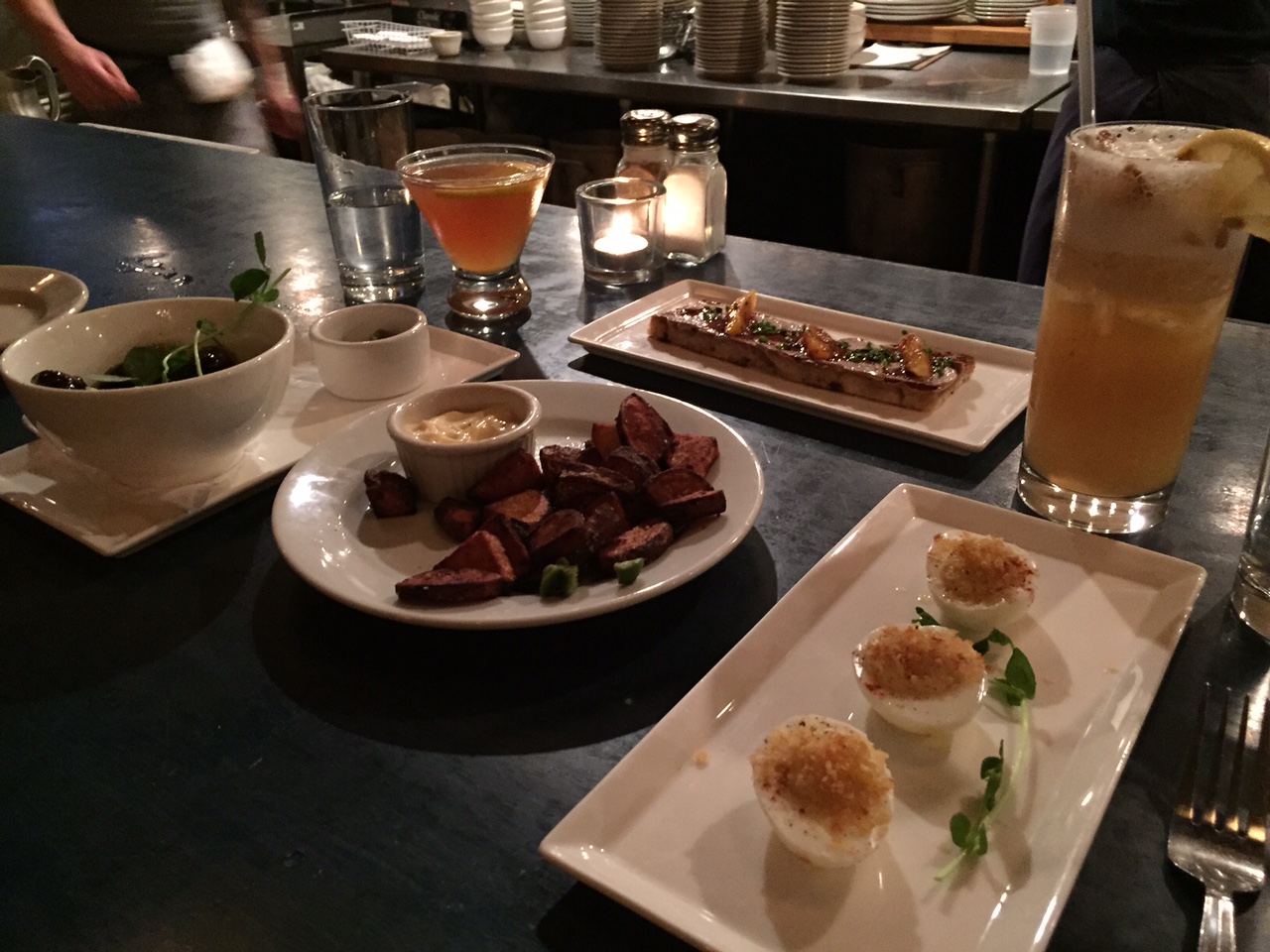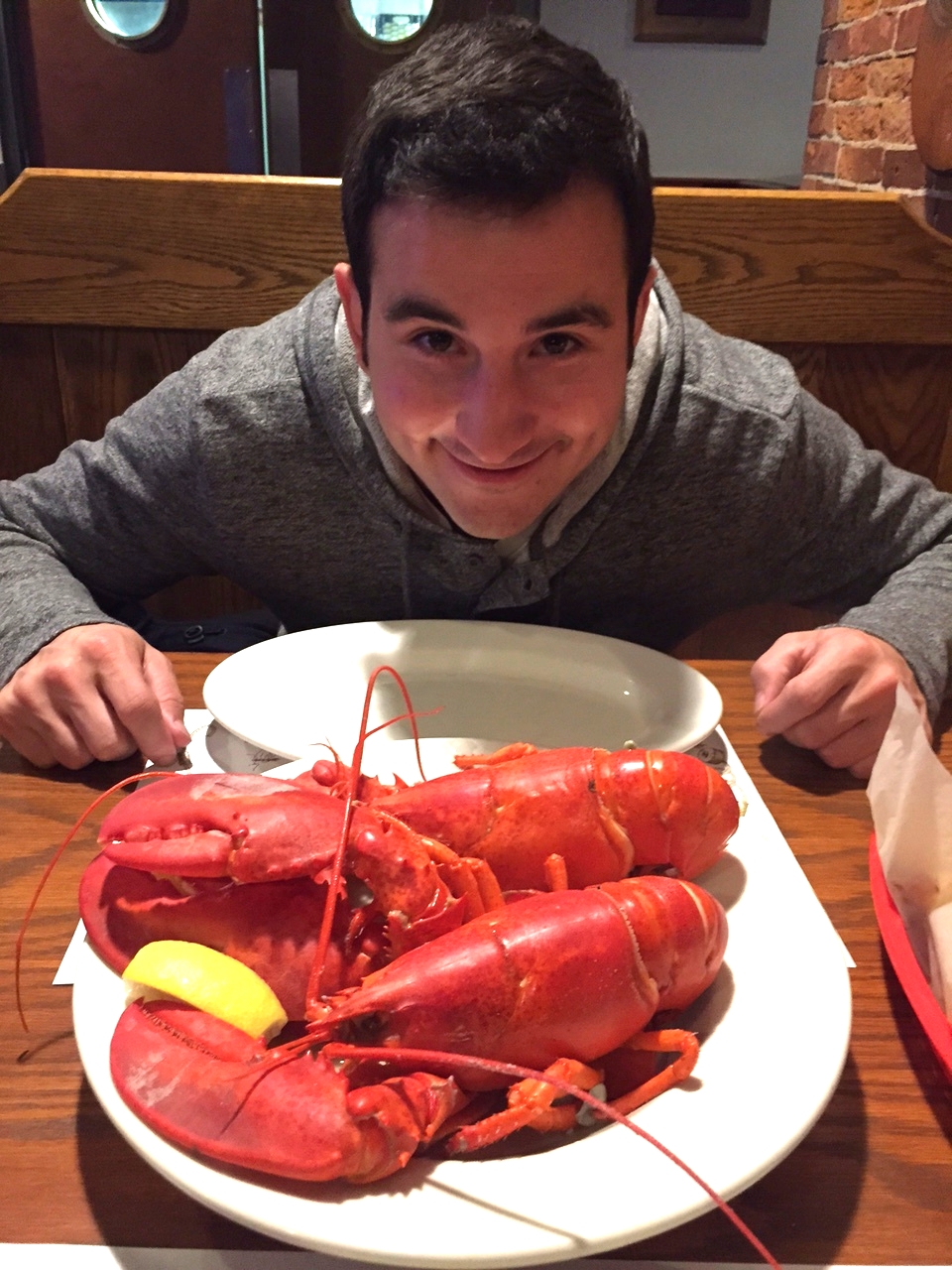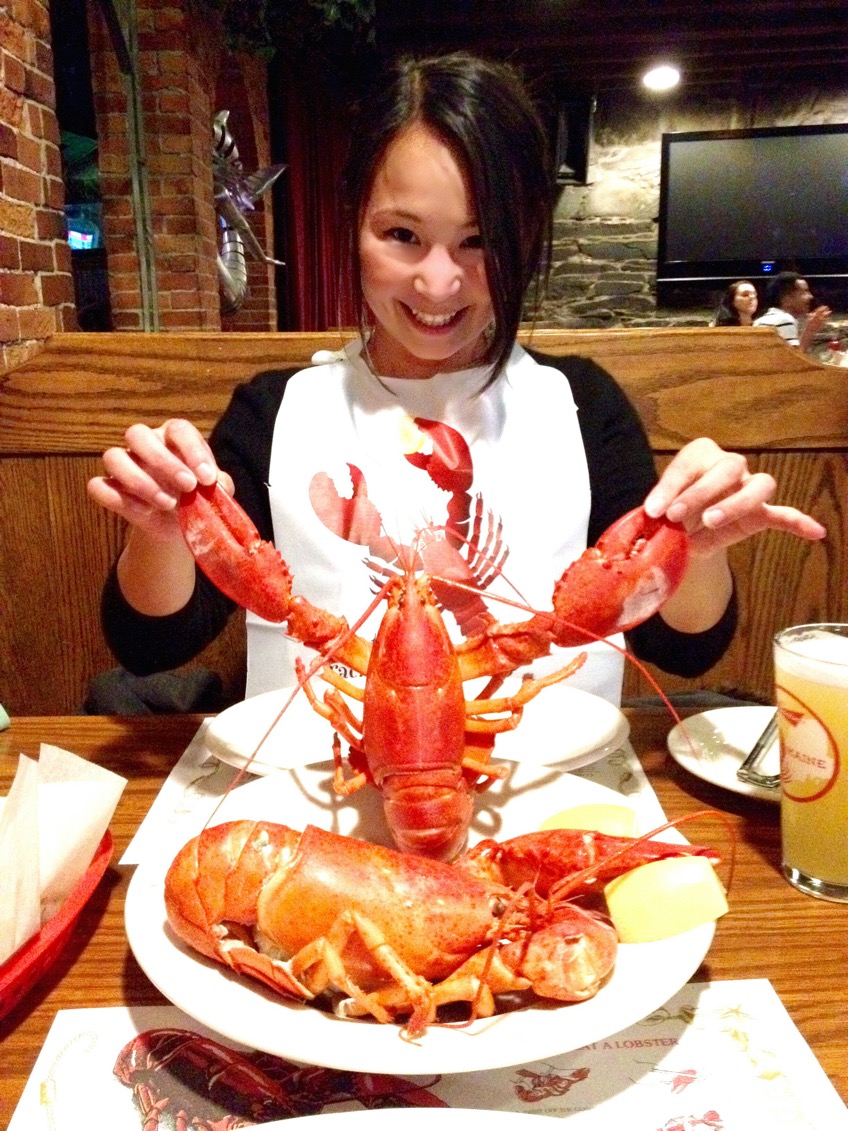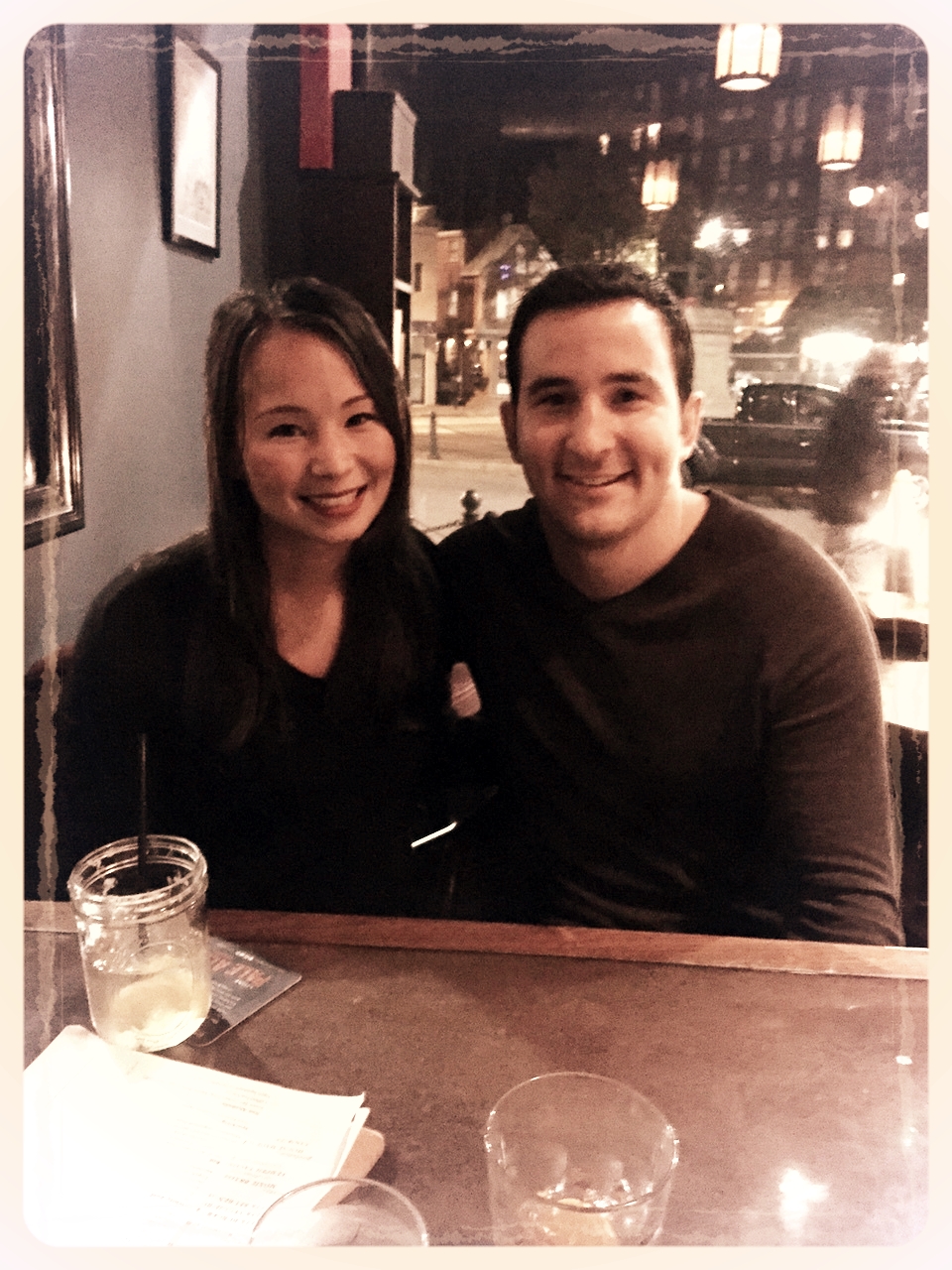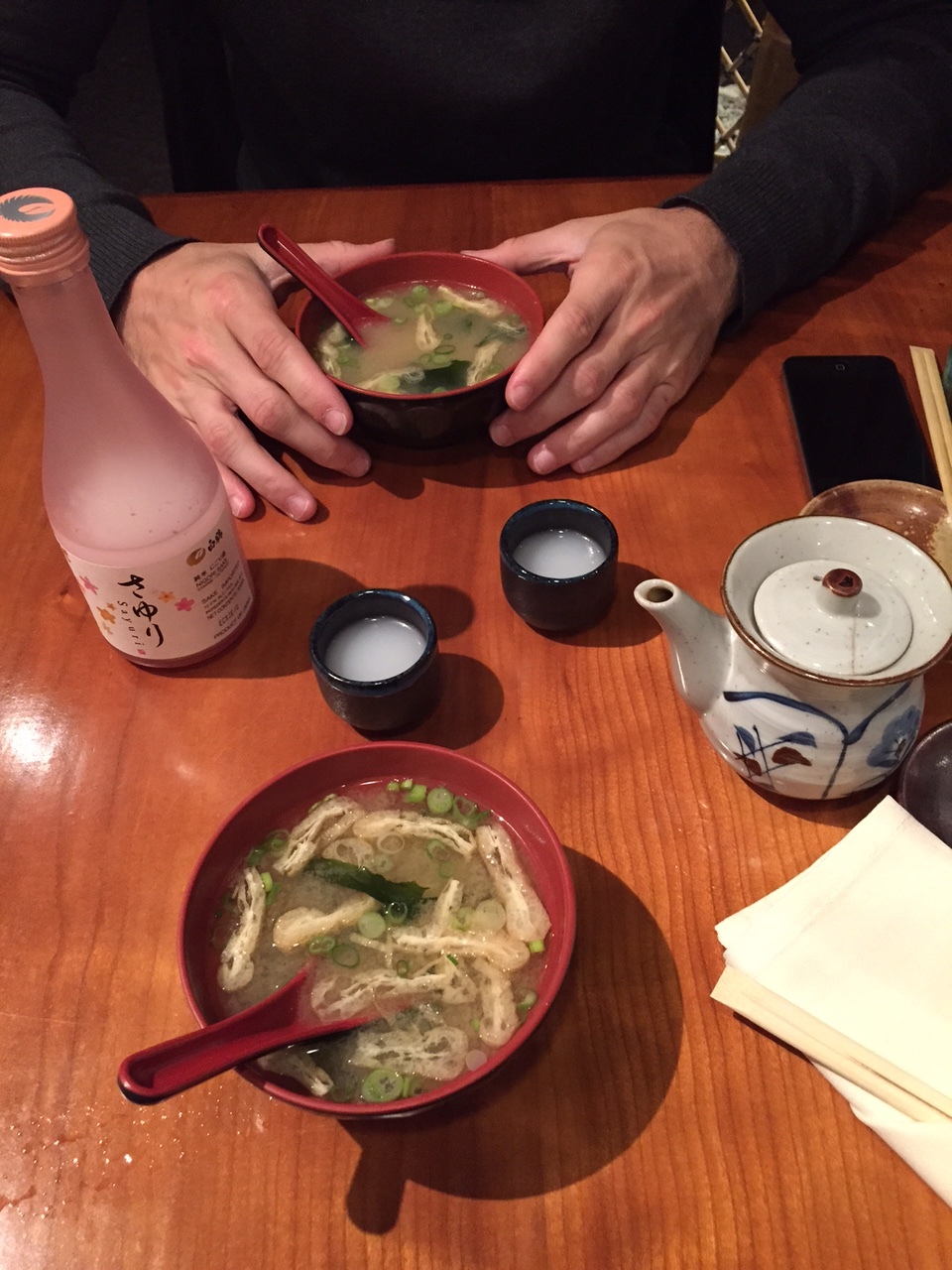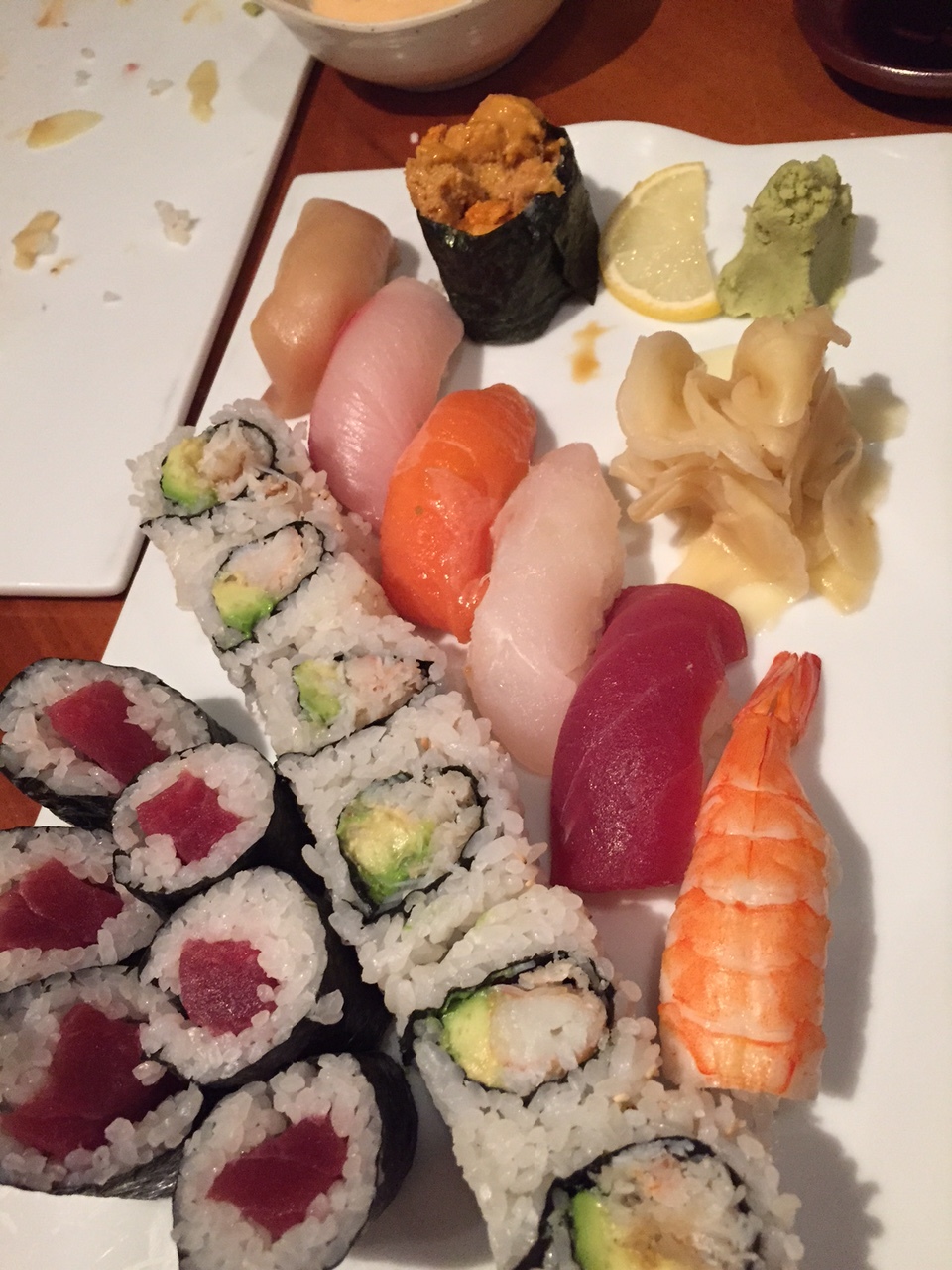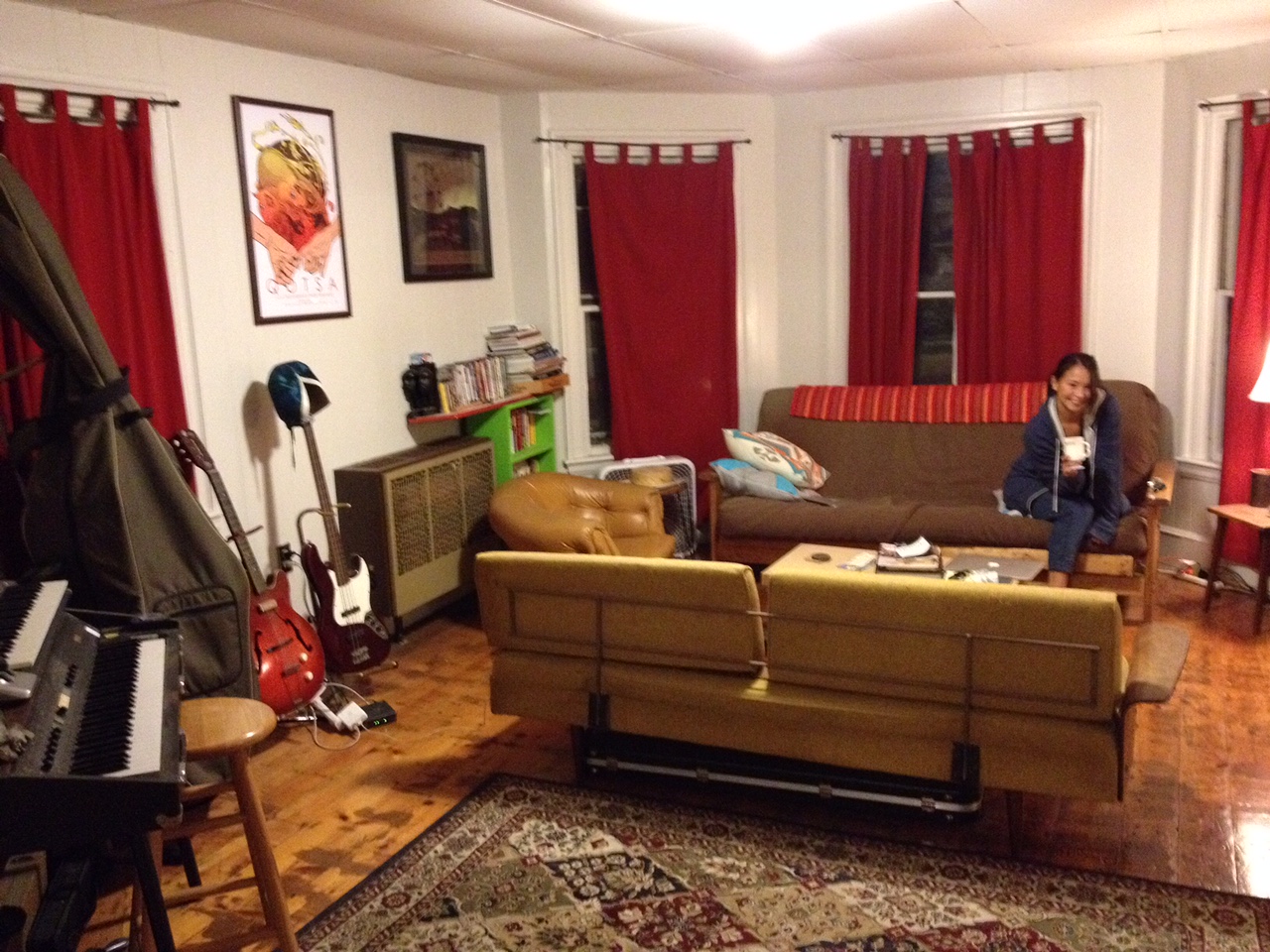 We arrived at our Airbnb and were thrilled with the space. If you're a music or lit junkie or simply like going off the beaten path, I strongly encourage staying at Mac's. We had full run of this 3rd floor studio in a walk-up brownstone. Instead of paying the exorbitant prices to stay at a chain in downtown Portland in a cramped hotel room (a 2-night stay can run you around $650 at the least in peak season, depending on where you stay), we spent a grand total of $338, taxes and fees included, to basically have our own "suite" at Mac's. We felt we had a more authentic experience AND we had a little leftover cash to hit up the Freeport Outlets one afternoon.

We then spent the following 48 hours eating. The over/under on clam chowder and lobster rolls was three. We exceeded the former, downing four chowders total and had exactly three lobster rolls. On Saturday night, we first enjoyed a tapas-style dinner at Local 188 and then literally had a SECOND dinner at Old Port Tavern where we each ate a full lobster dinner. The best part about nonstop eating in Portland? 1. It's actually affordable (twin lobster dinner was $26!) and 2. It's actually fairly healthy! Lobster is like 150 calories a pound or something silly, and, when in Maine, you barely even need the butter that you generally dunk it in because it's so freakin' fresh. Win-win.
Restaurant list
Castle Hill Inn – Newport, RI – claim chowder, cocktails on the lawn
Midtown Oyster Bar – Newport, RI – tapas & beers - pork belly cracklings and old bay steamed shrimp)
Corner Café – Newport, RI – breakfast! Awesome rosemary-crusted potatoes
Central Provisions – Portland, ME – farm egg bread and butter, roasted bone marrow, cocktails (we LOVED this place so much we went twice!)
LFK – Portland, ME – cocktails (ask for Jasper!) and awesome ambiance to start your night
Yosaku – Portland, ME – anything, but especially the miso soup, lobster and king crab rolls and sake
Isabella's Sticky buns – Freeport, ME – obviously the sticky buns, but the breakfast sammies are just what you need before a little shopping!
Linda Beans - Freeport, Me – lobster roll with tarragon
The Lobster Shack at Two Lights – Cape Elizabeth, ME – lobster roll and fried clams
Local 188 – Portland, ME - Tapas & craft cocktails that will rock your world especially the foie gras and deviled eggs
Old Port Tavern – Portland, ME – Twin lobster dinner ($26!)