After an active day on the water and a few evening cocktails in Luke and Ana's sweet new loft, I was feeling pretty hungry come morning. Luckily, they just happen to live right around the bend from an old, tiny diner in Oakland called "Lois' Pies" which serves up southern specialties and prides itself on, you guessed it, pies.
Certain eateries just have something to their aesthetic that lets you know they're going to be good, and Lois' is one of those places.
It wasn't until we sat down that we learned Lois' was a pretty famous spot. Lois herself is the adoptive mother to Reggie Jackson.
The vibe was warm and the food was good. After meals like this, we were ready to take on the day!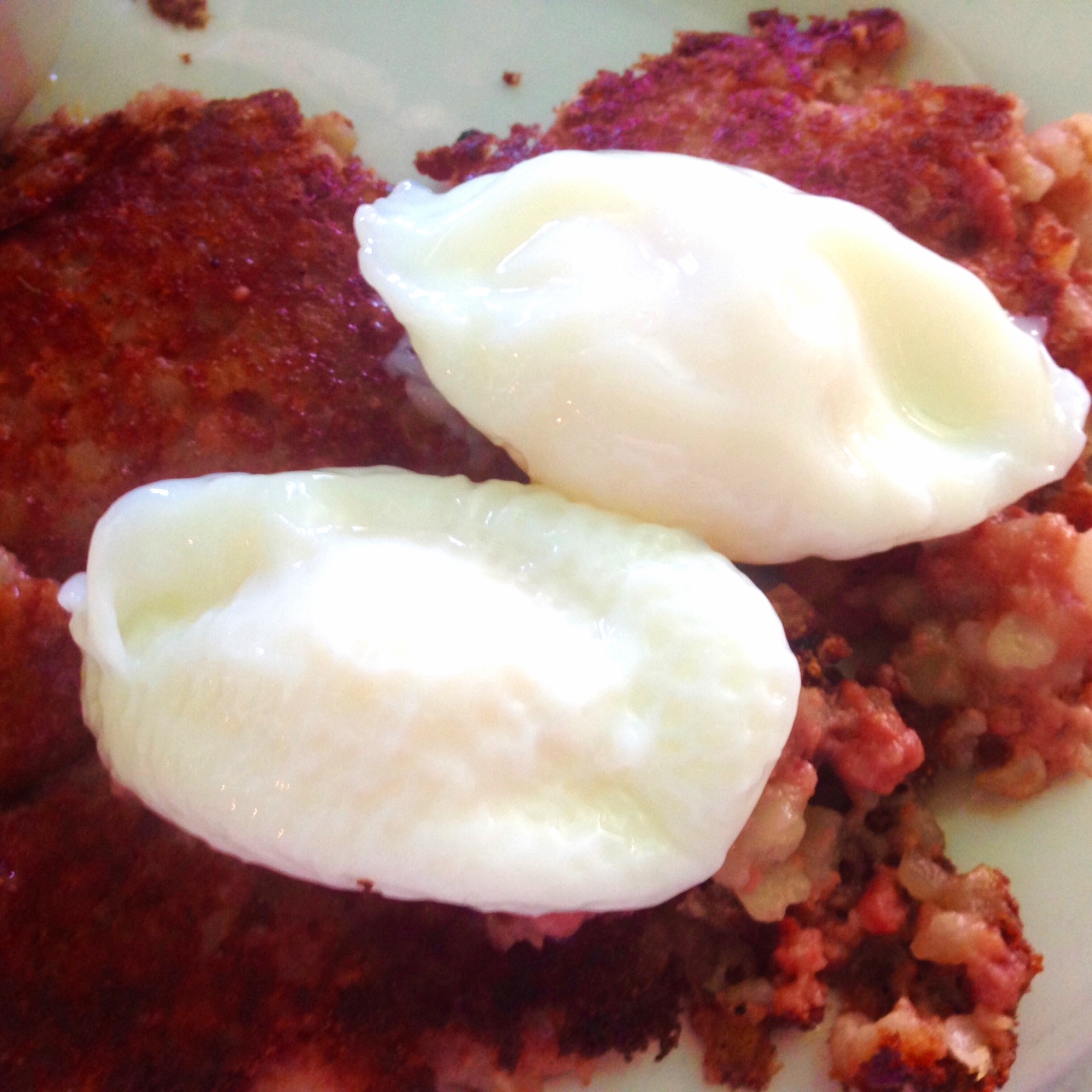 Prior to jumping further into today's post, I should circle back to a brief conversation Luke and I had during our redwoods/SUP day. See, Ana and Luke had initially been living directly in San Francisco for the past few months in a sublet. The day before my arrival (literally), they moved across the bridge to Oakland. For those unaware, Oakland is somewhat comparable to Brooklyn or Asbury Park, circa 10 years ago.
In terms of energy, my entire Oakland experience was an excessively friendly, quintessentially-Californian one. From the coffee shop owner who absolutely insisted upon giving me a free cup when I realized my credit card wasn't working to the eclectic group of locals that stopped by their loft to say hello and welcome them to the neighborhood, Oakland felt charming and unique.
When I shared this observation with Luke, he told me how he not only felt the same, but felt that people in Oakland were significantly kinder than those in San Francisco. Interesting, right?
Now, fast-forward to Friday afternoon in Haight-Ashbury. We planned on riding bikes around the city and since I couldn't fit mine in my carry-on, we had to rent one for me. As we approached a small bike shop, I went to slide past a man halfway in the doorway to scope out the bikes. What then ensued was one of the more unnecessary and unprovoked confrontations that I've experienced in a long time.
And, look, I'm from Jersey.
When faced with a rude stranger, my initial reaction is generally to snap back. It's something in my DNA… thanks a lot, Dad.
However (and as my boyfriend will tell you), I sometimes find myself trapped in a figurative glass case of emotion. This, unfortunately, is also something in my DNA... thanks a lot, Mom.
Much to my dismay, the latter occurred and… I just started crying. In public. And fled to the bar next door. It wasn't embarrassing at all.
P.S. the irony of this occurring in the center of Haight-Ashbury, the neighborhood known for being the origin of effing hippie subculture, did not escape me. Hashtag Blessed.
After recovering from a few tears-over-nothing, I emerged from el bano to find mom & dad (i.e. Luke and Ana) at the bar poised to welcome me back to emotional stability with a sympathy beer! We finished our Guinnesses and meandered down the block where I was able to successfully rent a bike from a much nicer group of San Francisco(ines/ites/ans?).
Then, as a finer version of hell's angels, we took off into the day, making our first stop at Inspiration Point.
We then maneuvered down to the Palace of Fine Arts and biked through the posh Marina area.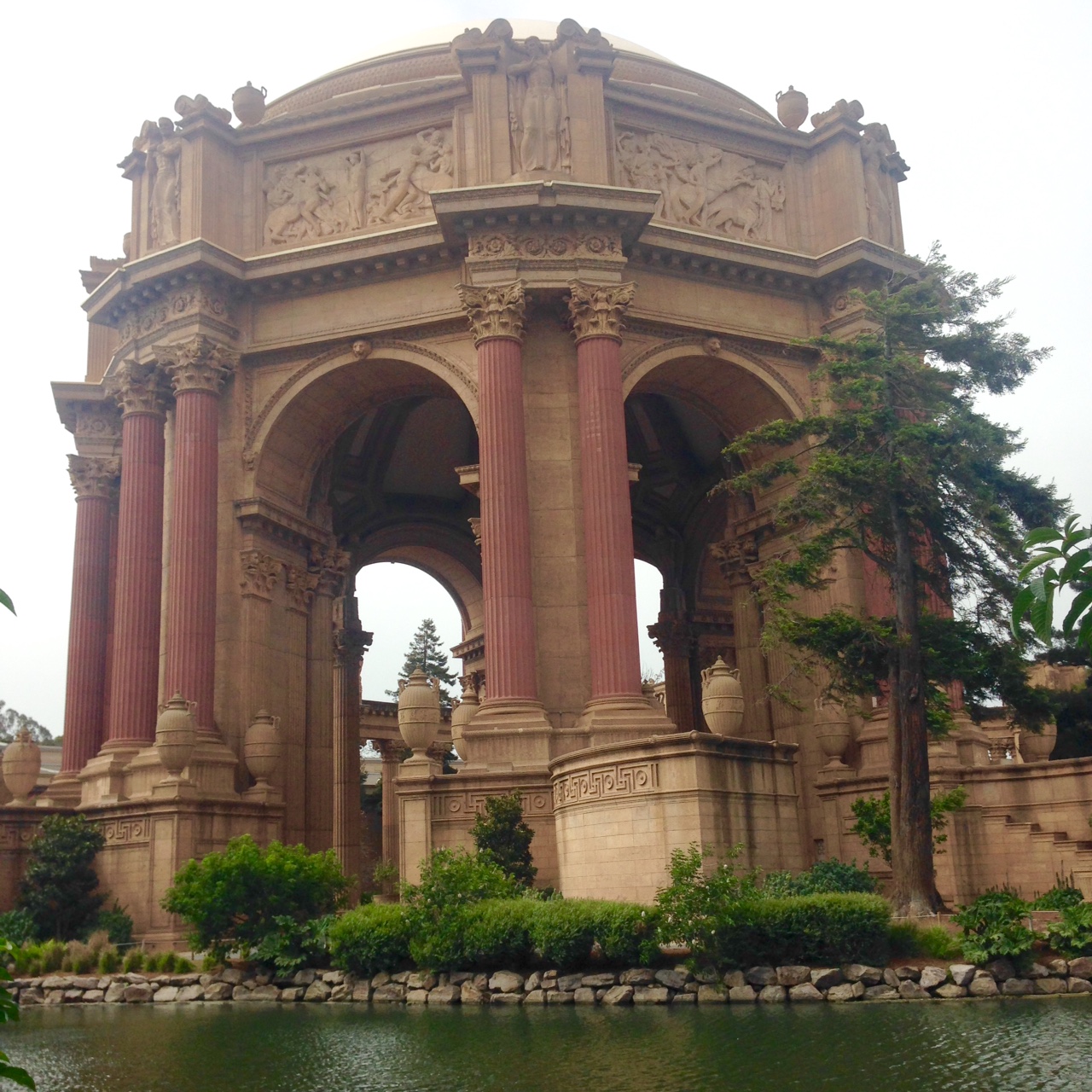 Soon enough, we figured it was time for another drink and some food. Down in the Cow Hollow area, we posted up at Pacific Catch for some wine and fried seafood. That calamari though… #OMNOMNOM
We then made our way up to Russian Hill and rode our bikes down the steepest street in America, Lombard Street, which was both terrifying and exciting. A few people walking up the winding road gave me very justified looks of doubt that seemed to say "eh, really?"
Luckily, we survived. Cruising back to the Marina/Cow Hollow area, we finally ended our 3.5-hour bike tour and celebrated with a shot and a beer.
In a sad attempt at rallying for the evening, we made one last stop at Peet's coffee shop for espresso. Instead of rousing my party energy, I think the warm chai flavor just made me that much more ready for bed.