Since the holidays, I've been fairly regimented with my schedule, spending the better part of most nights hibernating, and pretty much just taking it down a few notches. Then, in an awesome, recent twist of events, I got a promotion at work! Naturally, it gave me a burst of energy for the weekend and I wanted to celebrate. While my boyfriend Matt was out of town, I had no problems making a girl's night of the celebrations and recruited the attendance of my dear friend Taylor (the one who lives right above me.) Unfortunately, when Friday came, it was Tundra-like outside. The frigid temperatures and just the overall drain from the long week had left us without much motivation. So, we decided that the next day, we would do a full girl's day out. And in the end, it was a way better choice!
Here was our off-the-cuff itinerary:
In the morning, I woke up feeling super refreshed. Taylor went for a run, but I decided that a solid blow-out and a stroll to Magnolia Bakery would be more than enough of a workout for me. I indulged in a chai latte, which Magnolia makes wonderfully and had a cupcake for breakfast because I am a princess, god damn it, and the food pyramid isn't going to ruin my perfect day.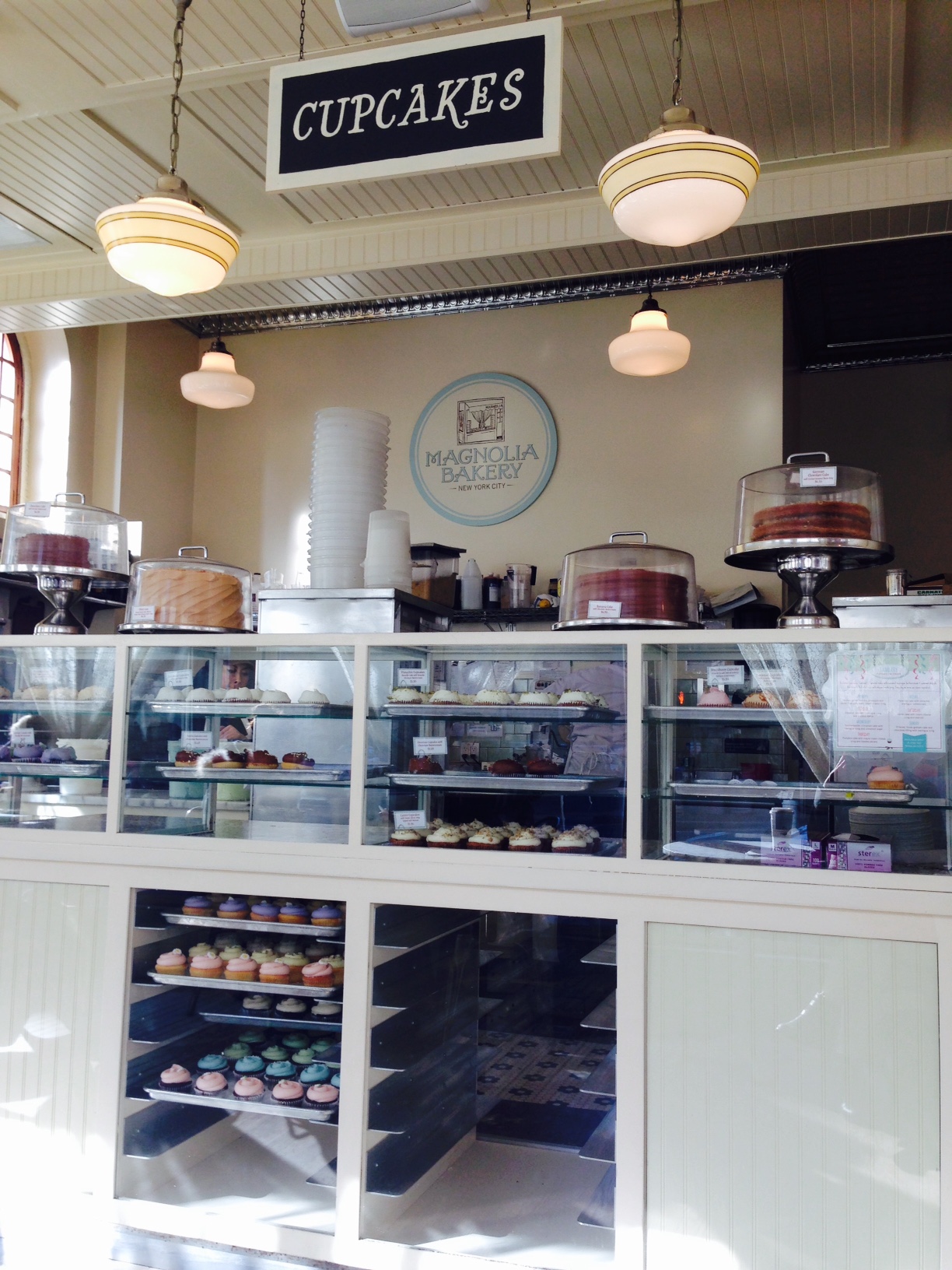 I then walked up Columbus Ave., marveling as I passed all the luxury, high-end stores and pricey boutiques, and subsequently bought nothing. Like, yes, I got a promotion - but it was more of a "hey, now you can buy yourself lunch a few times a week without feeling guilty" rather than "go splurge on that totally plain $400 shirt." Seriously, who buys a $400 shirt? Why do they even exist? And does it really work magic on the buyer's self-esteem? I have so many questions.
Anyway. I finally found my home base at the thrift shop, which is really just a fancy way of saying I shop at Goodwill. But you know what the thing is about Goodwill? They get clothes from the neighborhood they're in, generally. So, if you happen to live near several trump towers and wealthy Upper West Siders as I do, the local Goodwill is kind of a gold mine. It definitely was for me, and I left with some pretty fabulous pieces, including an all-white, velvet baby-doll tee. Again, princess.
Taylor and I then made our way down to Soho around 2PM and put our names in at Jack's Wife Freda for brunch. There are some places in NYC that you go to and expect to wait, so you plan to have a "waiting activity." Jack's Wife Freda is one such place. We strolled around the made-for-a-girls-day area for a bit and then parked it at Gatsby bar. There, we kicked off the afternoon with a delicious spicy Bloody Mary, crafted up by the bartender, Jackie, who had really nice skin, in case you were wondering.
When we returned to JWF an hour later, we were seated in this little nook area and enjoyed a delicious spread that also included a carafe of white wine, because why not.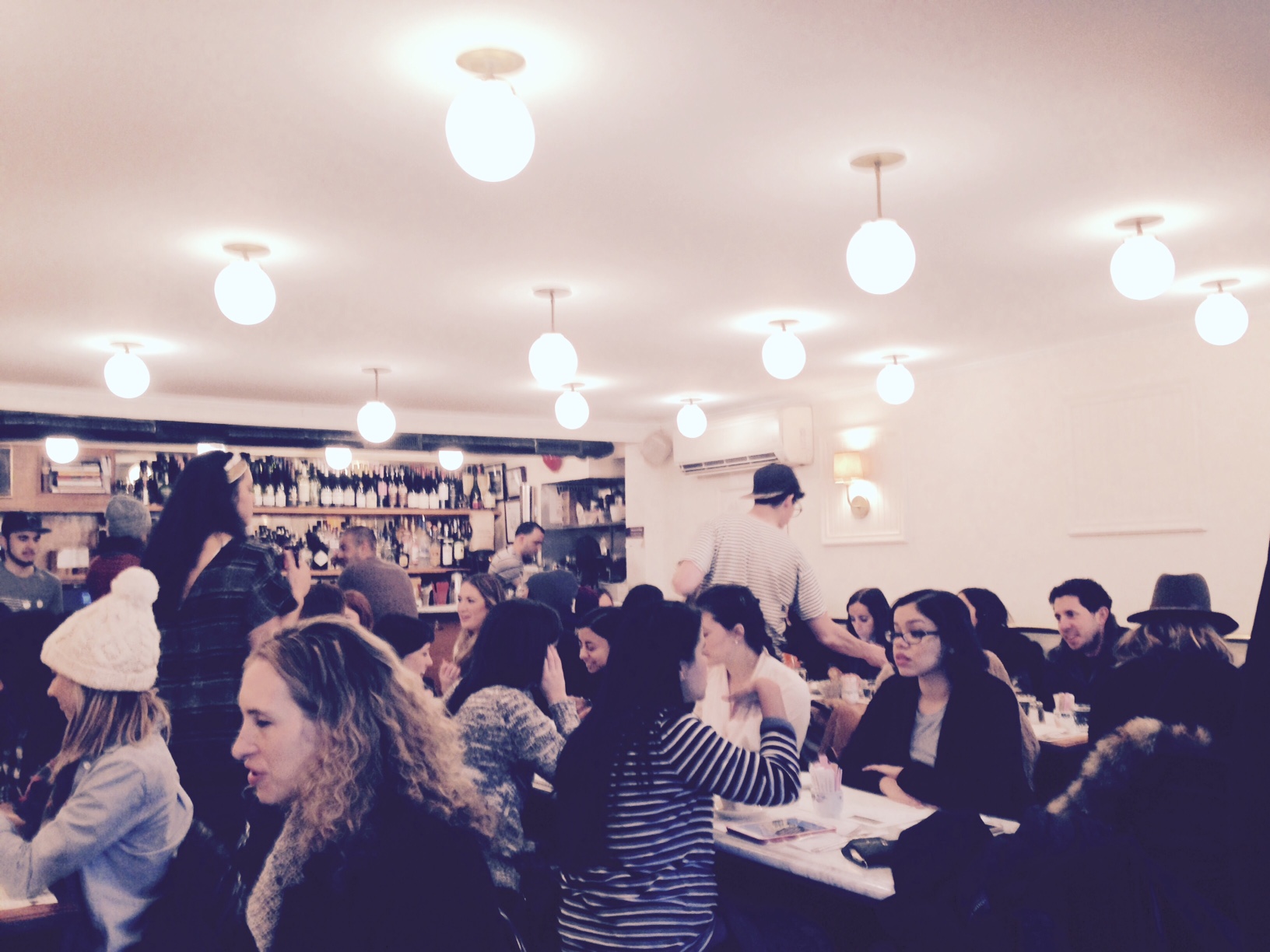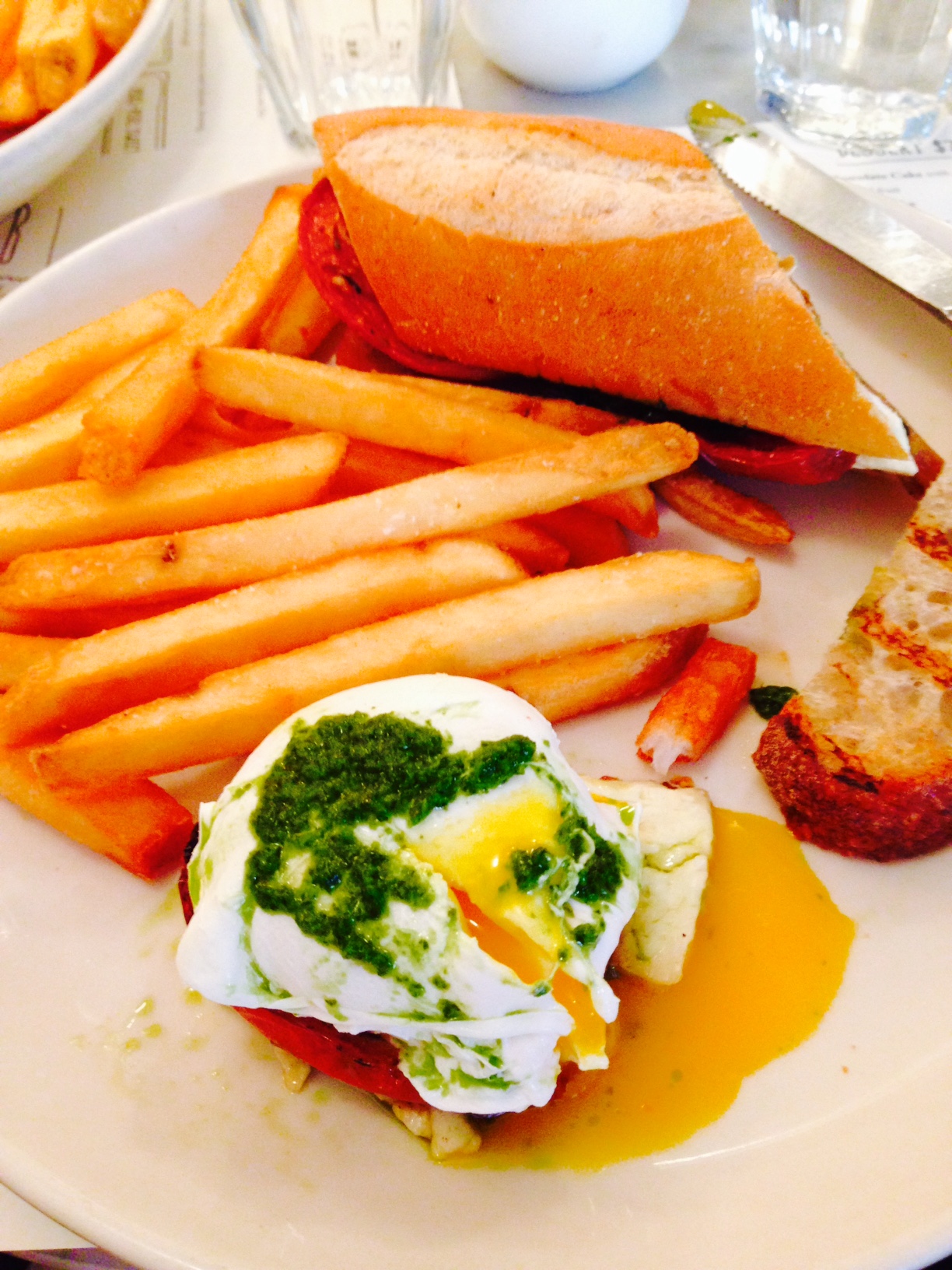 Afterward, we trudged over to the Lower East, stopping at Libation, a bit more of a high-energy brunch spot, for a friend's birthday. Two large mimosas later, Taylor went down for a nap and I peeled off to the 8th floor gallery at West 52nd for a delightfully mixed art exhibition, which included Leslie Sardinias' work.
After a brief respite, we met back up at Norwood Club in Chelsea and dAnCeD tHe NiGht AwaY until I sufficiently sweat through my velvet top. I then slept for 14 hours & we all lived happily ever after...