Highlights
Best For: Date night, definitely.
INSIDER'S TIP: Request a table by the window for the best seats in the house. Afterward, stroll around the cobblestone streets of Soho to window shop and then head west for a drink at historic landmark bar The Ear Inn.
Will Set You Back: $54-$70 PP (including tip) and depending on if you get a drink or share a bottle of wine. However, the value is truly unparalleled.
Atmosphere: My boyfriend described this place as having "the perfect volume," which was spot on. Overall, I would pin "Casual Refined" to it. Feel free to dress up a bit.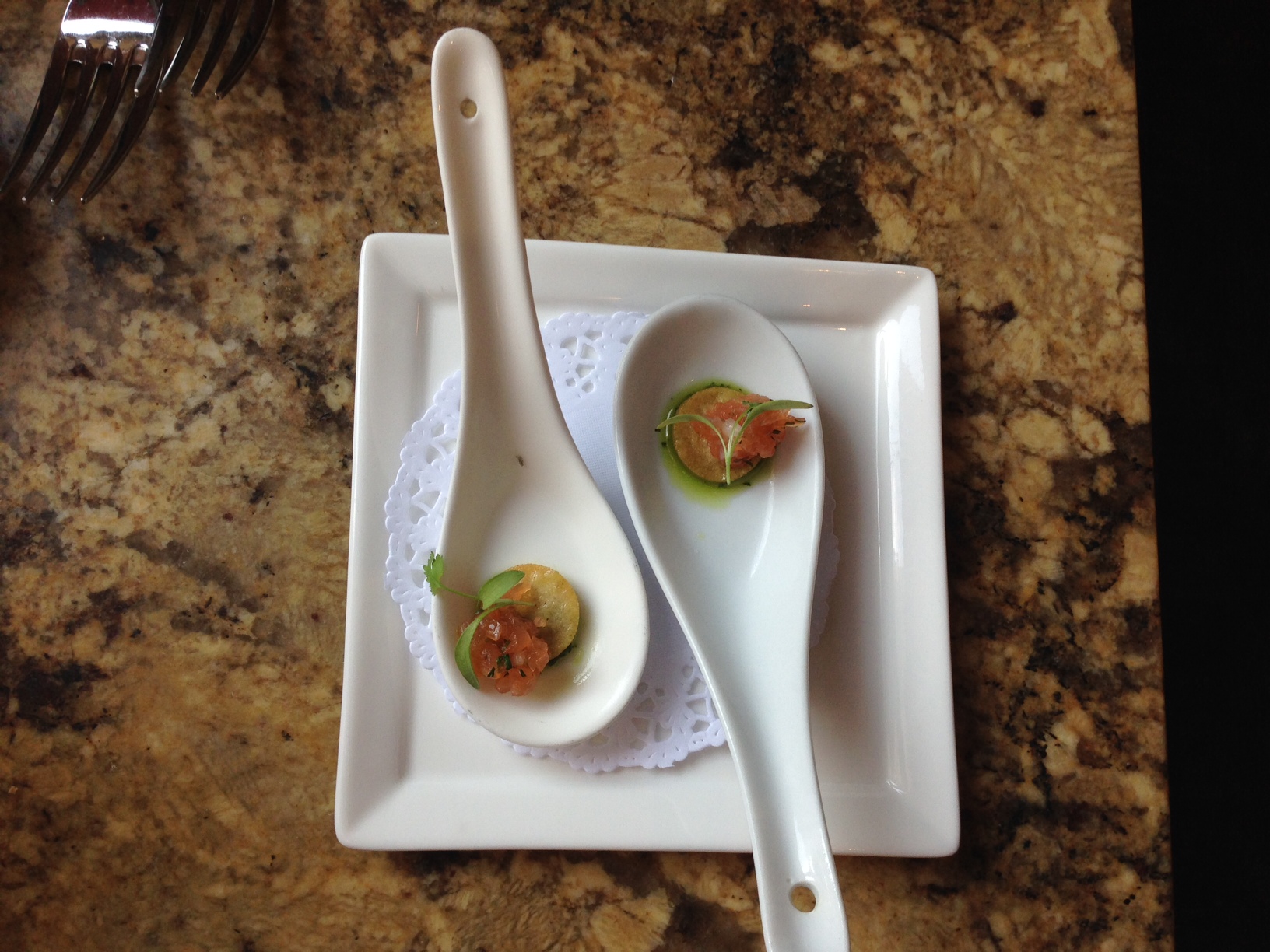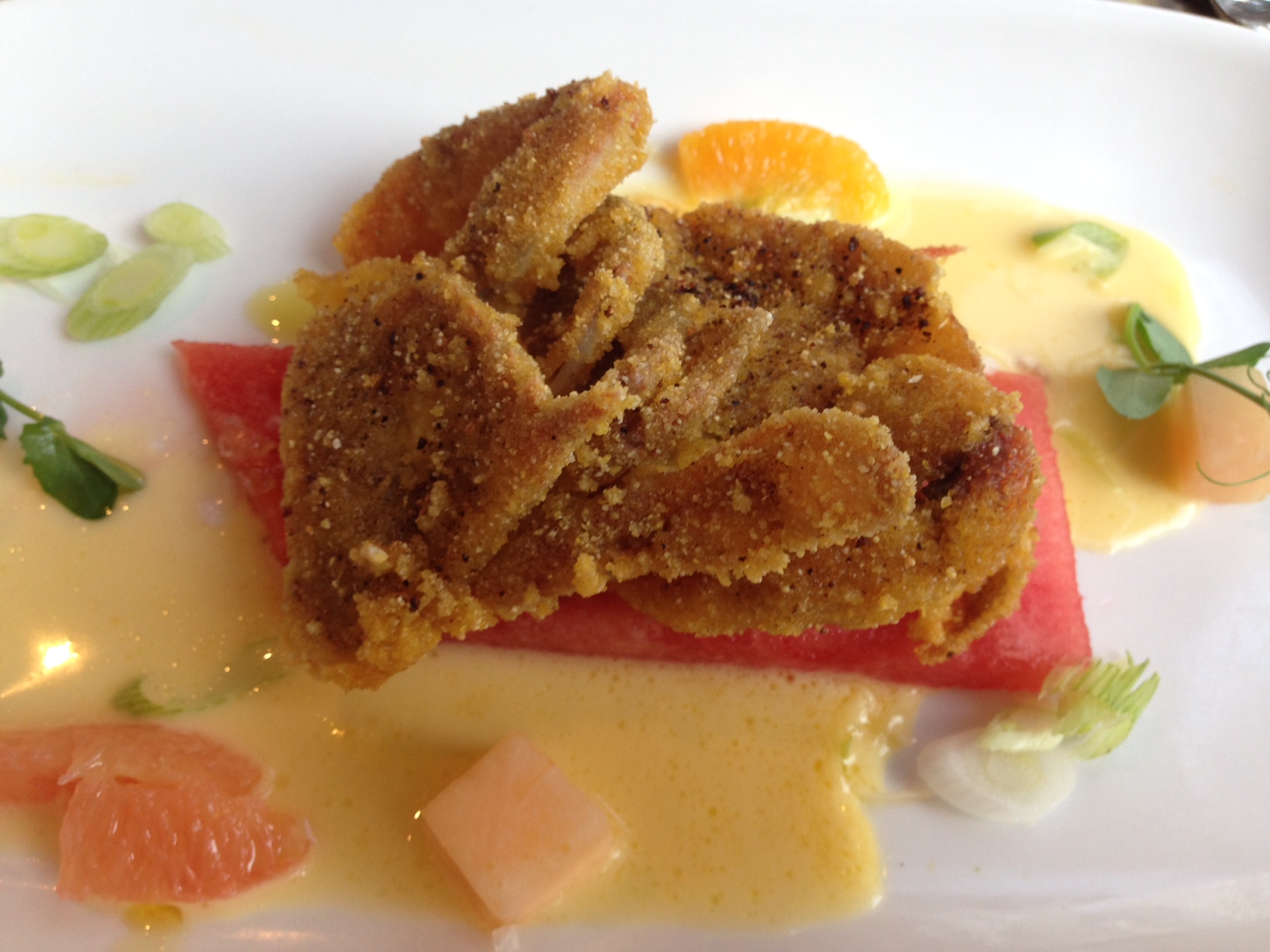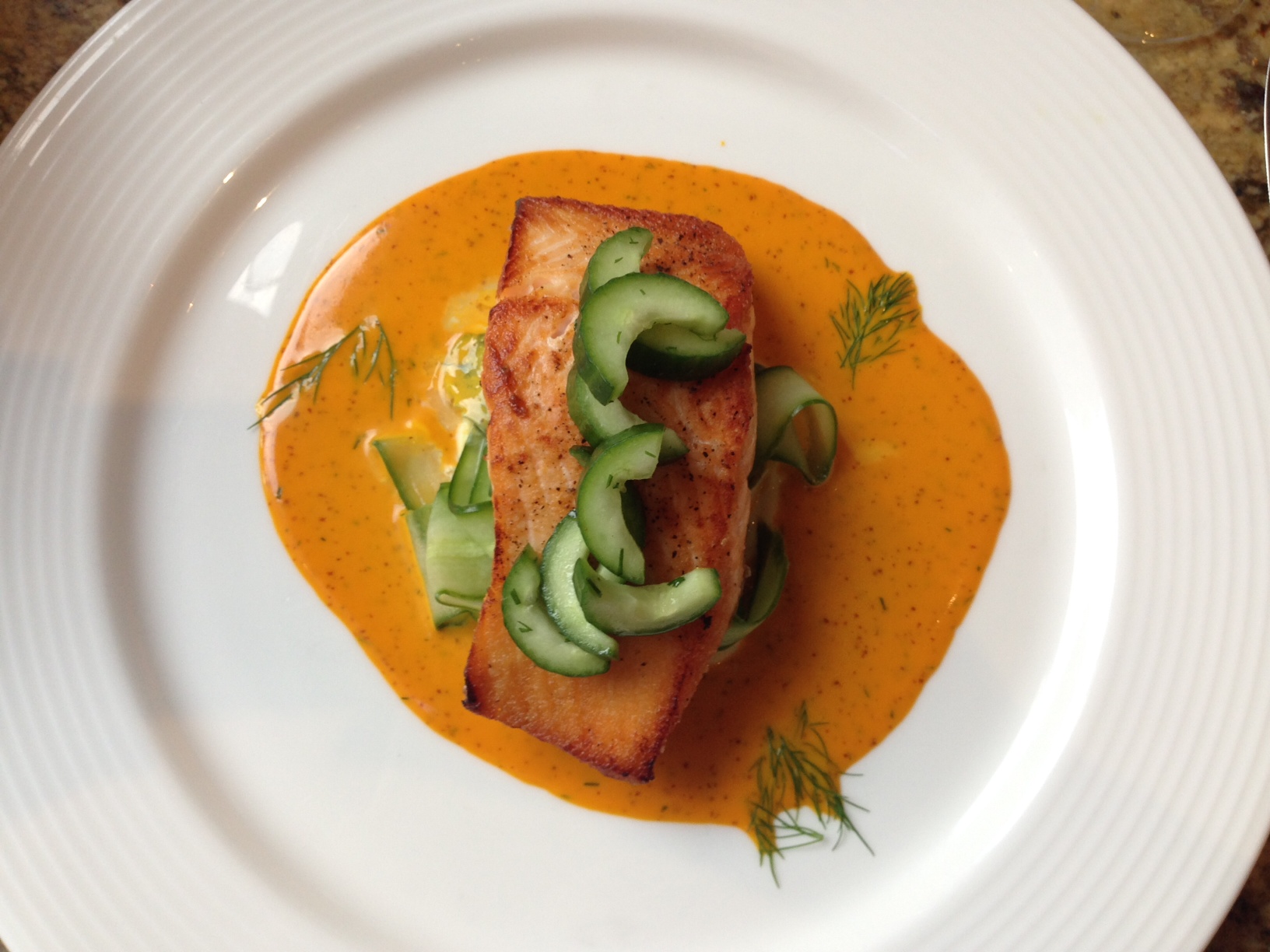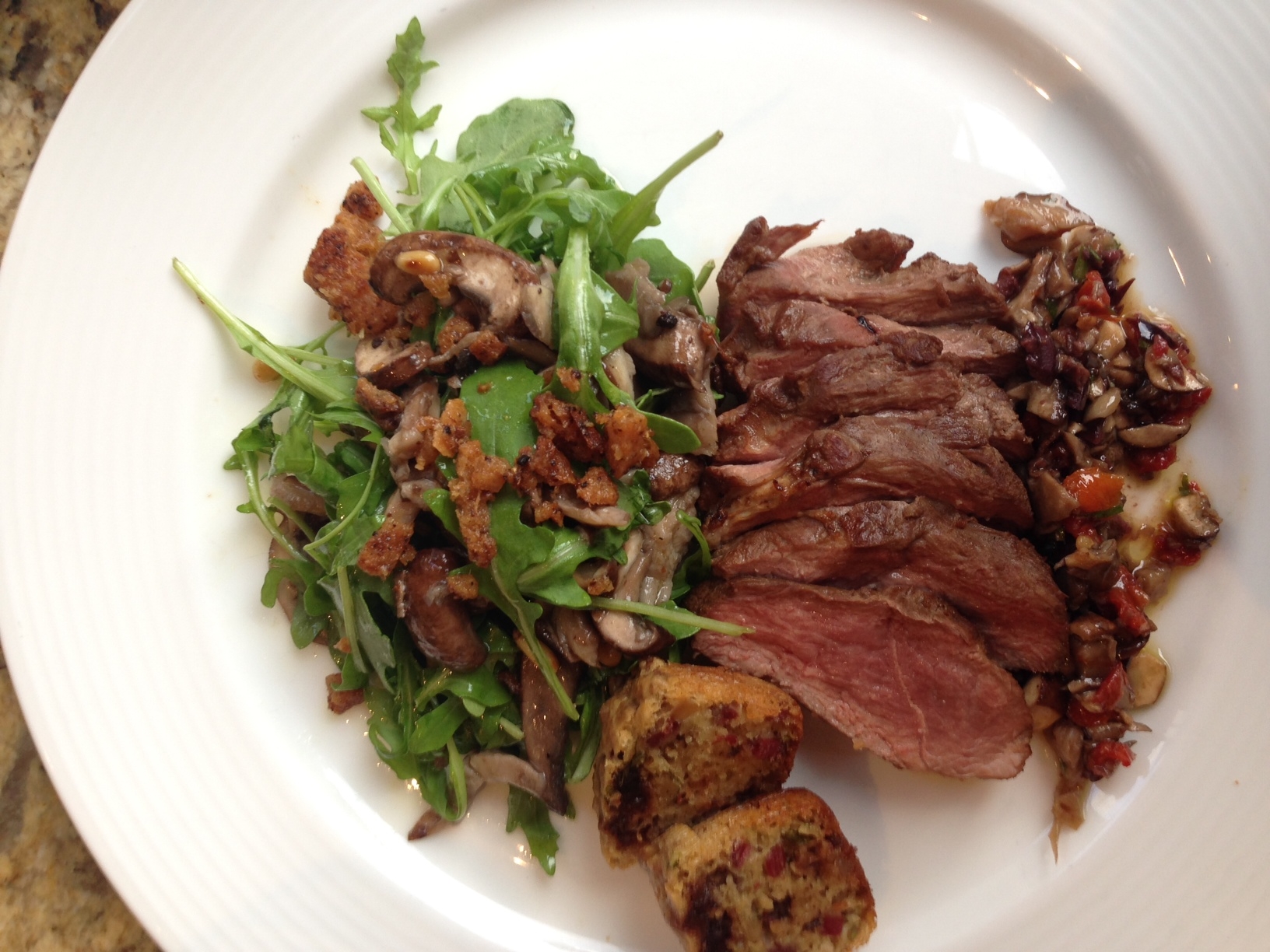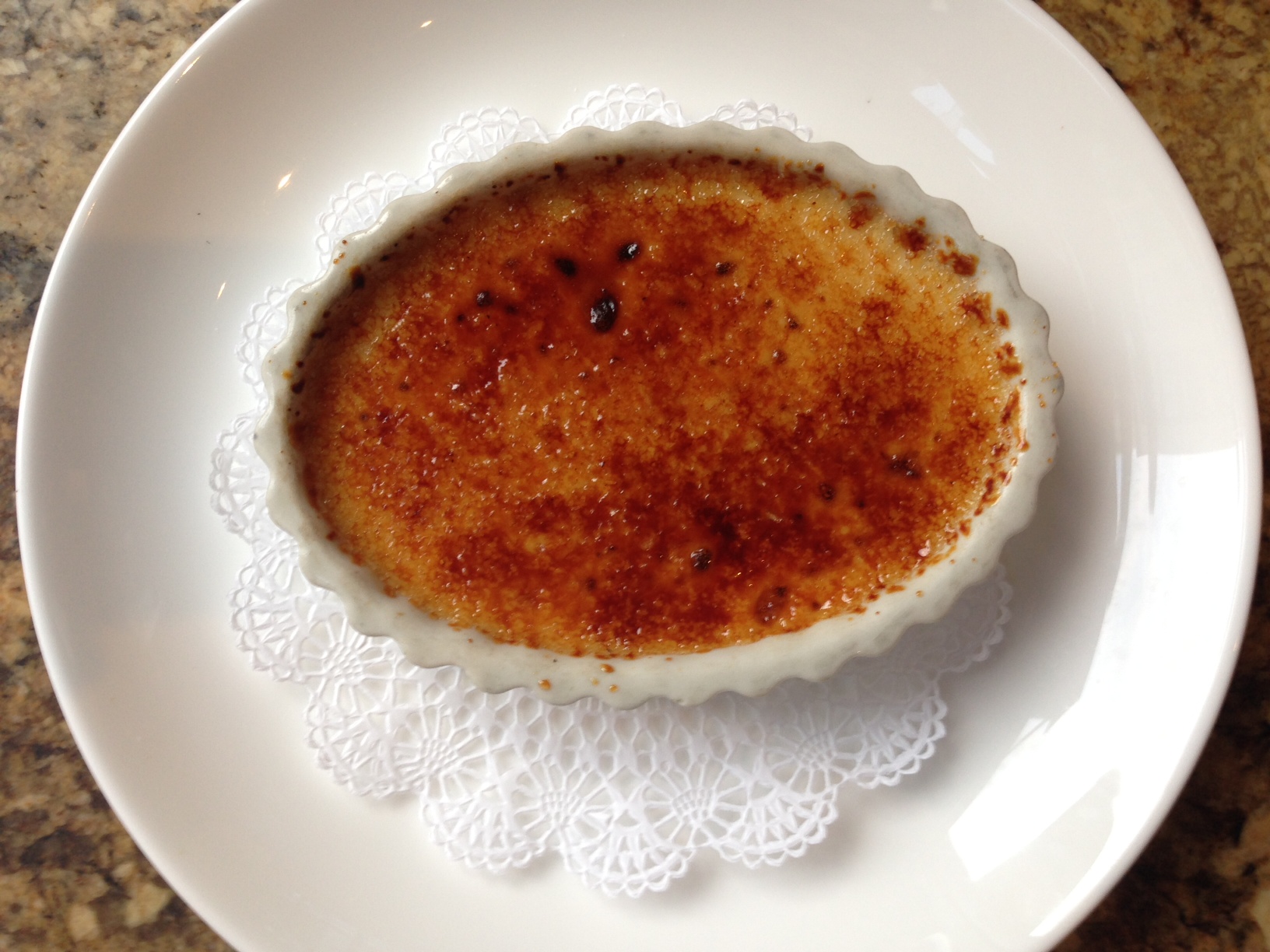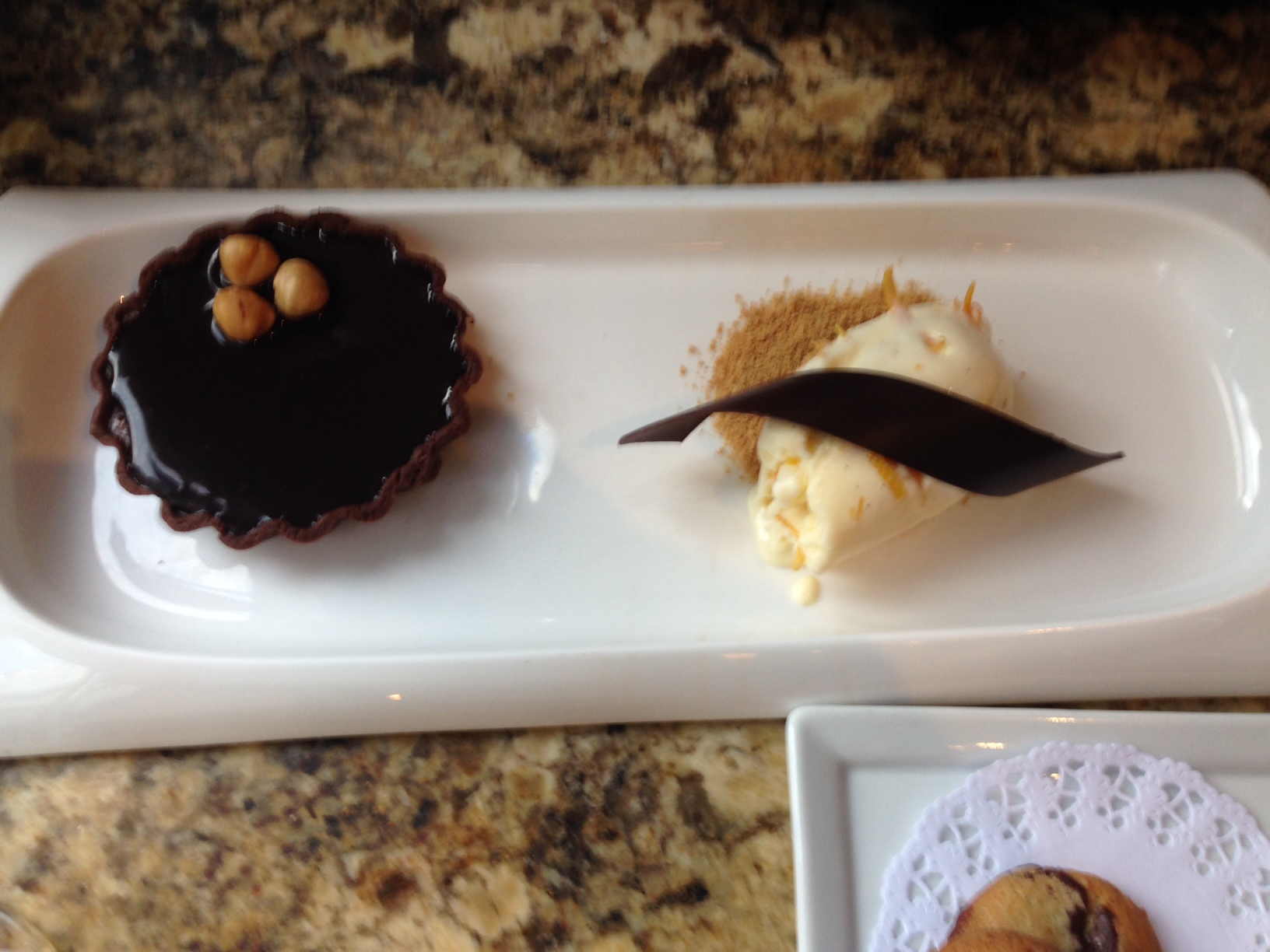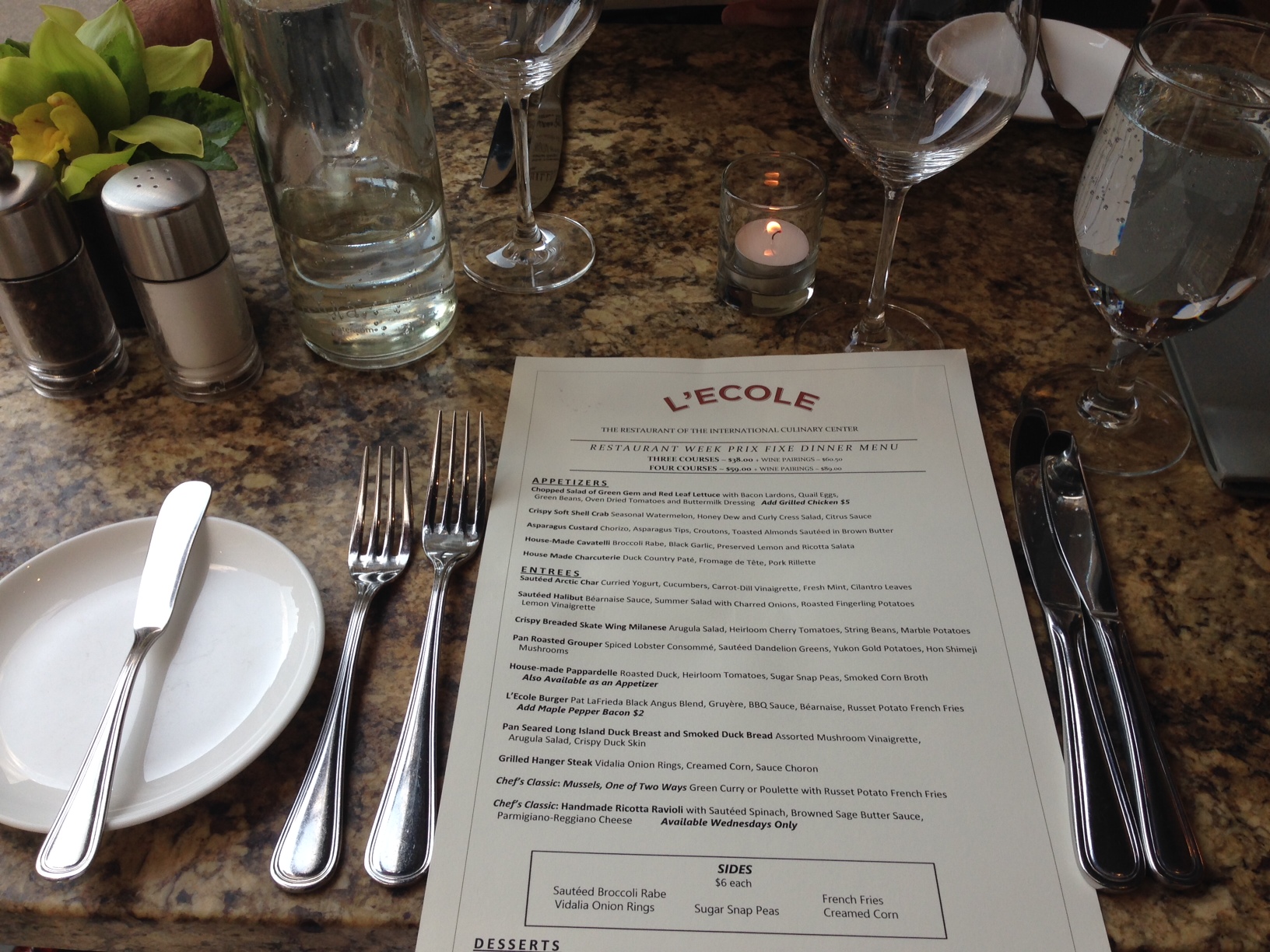 The Review
I've been sitting here reminiscing on the joy that was L'Ecole, trying to decide how to begin; and, I think it's with an apology. Last week, I posted a list of the top 10 NYC restaurant week picks for 20-somethings and - for shame! - L'Ecole was not on it.
My original, faulty reasoning for not including it was that its $38 pre-fixe pricing was only $6 less than the normal $44 prix fixe menu which didn't indicate much of a bargain. After dining there, however, my mind has changed plenty.
I had not realized how expansive and inclusive the selection of plates L'Ecole offered would be. Most prix fixe menus are notorious for leaving out the best dishes, but L'Ecole included it all from the soft shell crab to the steak and duck and every coveted dessert in between. On top of the no-holds-barred assortment of menu offerings, L'Ecole also offered a 3-course wine pairing for a mere $22 more. The value at L'Ecole is simply inherent.
Perched on the busy corner of Grand St. and Broadway, this Soho gem also boasts soaring Zagat scores and highly sought after Michelin awards and honors, not to mention graduates like Bobby Flay, and so much more. More impressive than the honors, though, is the staff. L'Ecole is home to welcoming hosts, eager-to-please wait staff and uber-talented chefs and sous-chefs. Run by 60 students and teachers from the ICC, formerly known as the French Culinary Institute, the intimate space is teeming with inspiration.
I have the pleasure of knowing ICC graduate and well-respected New York chef, Amy Samuel whose blog you can read here (and you should). Take one peak at the archived recipes and you begin to understand the breadth of knowledge and the amount of finesse that goes into each and every student's education at the ICC.
Ever-outspoken chef and TV personality Anthony Bourdain breaks down his regard for the ICC's quality of teaching in this video, below.
But, now, on to the best part!
Each dish was prepared immaculately and captured by me, your favorite asian camera girl, via the ever-classy iPhone. Our menu and accompanying pictures up top are as follows:
Appetizers
Crispy Soft Shell Crab
Seasonal Watermelon, Honey Dew and Curly Cress Salad, Citrus Sauce
Asparagus Custard
Chorizo, Asparagus Tips, Croutons, Toasted Almonds Sautéed in Brown Butter
Entrees
Sautéed Arctic Char
Curried Yogurt, Cucumbers, Carrot‐Dill Vinaigrette, Fresh Mint, Cilantro Leaves
Pan Seared Long Island Duck Breast and Smoked Duck Bread
Assorted Mushroom Vinaigrette, Arugula Salad, Crispy Duck Skin
Desserts
Crème Brûlée Le Cirque Style
Tart and Cocoa Syrup and Vanilla‐Orange Peel Ice Cream
The verdict? Five stars, many times over.