Saratoga Tips on Gambling, Fried Chicken, Mob Mentality & MORE!
My number 1 rule when it comes to gambling is if I don't hit my first bet, I walk away.
However, my #1 rule when it comes to everything else in life is don't ever give up. So you can see how after I lost my first bet on Friday, I felt conflicted. Then I continued betting. And losing. For about 14 races. Eventually, the karmic gods praised me for my fortitude and awarded me with a $196 exacta in the last race, so I only walked away about $50 down.
Stick with me and you'll be alright.
I had planned on sharing betting tips on this post, but considering my strategies led to me more to posting pictures with the hashtags #spiraling and #theyrecomingformypinkyfinger, rather than raking in the cash, I'm going to expand the topic matter.
Tip 1: Learn how to bet on the horses from the professionals.
Tip 2: Indulge in Hattie's Fried Chicken. It is more than worth it
Lucky for me, Saratoga isn't just about gambling. It's also about traditions; some of which date back to over 150 years ago when the races first began and others that have sprung up over time. During our visit, it was "Hats Off to Saratoga" weekend, which meant I was able to whip out my favorite accessory – the hair piece – and go wild. And if there's one thing I enjoy more than betting, it may be playing dress-up at the track.
Because there's just nothing like putting on a fancy dress and eatin' fried chicken.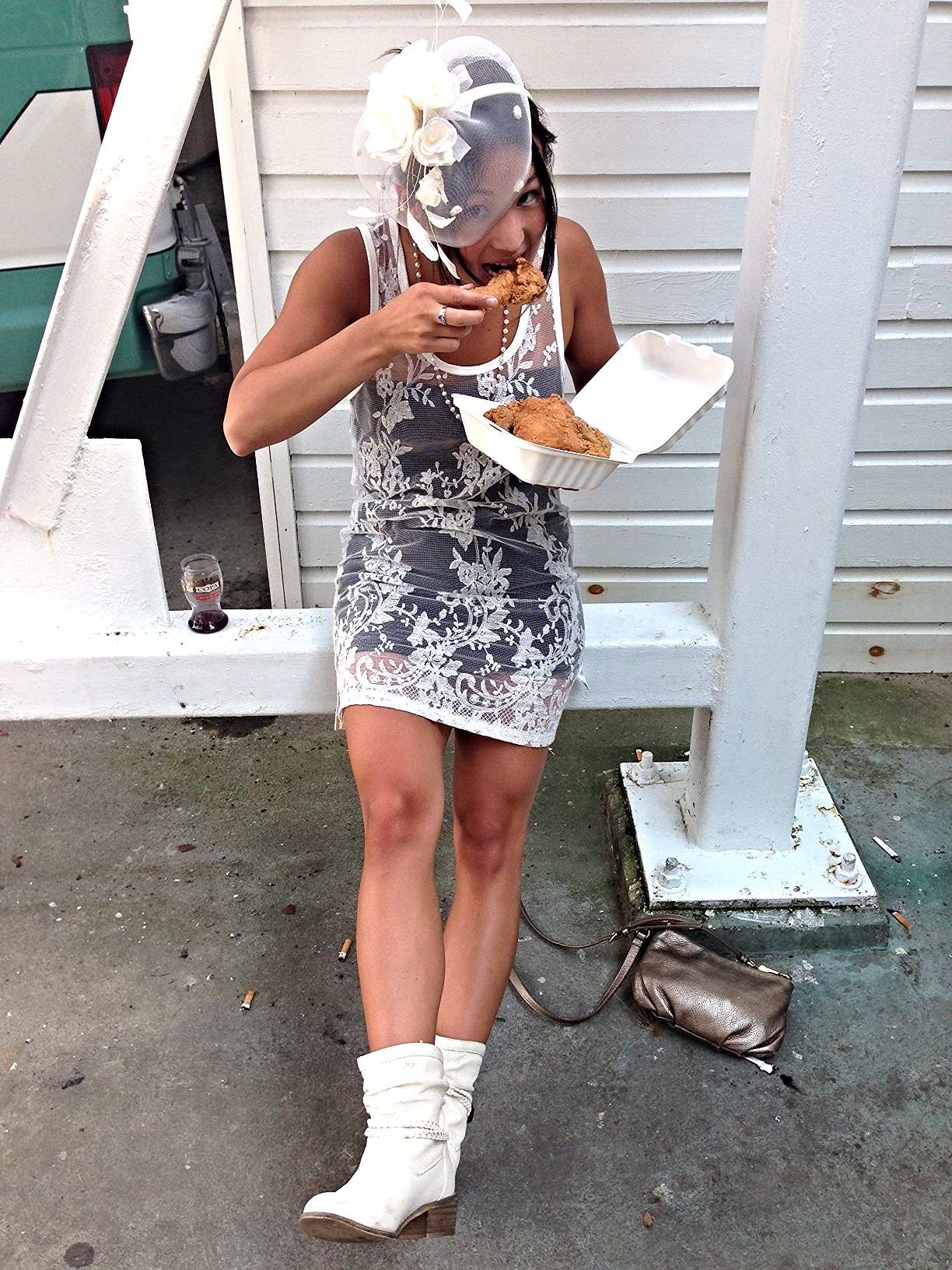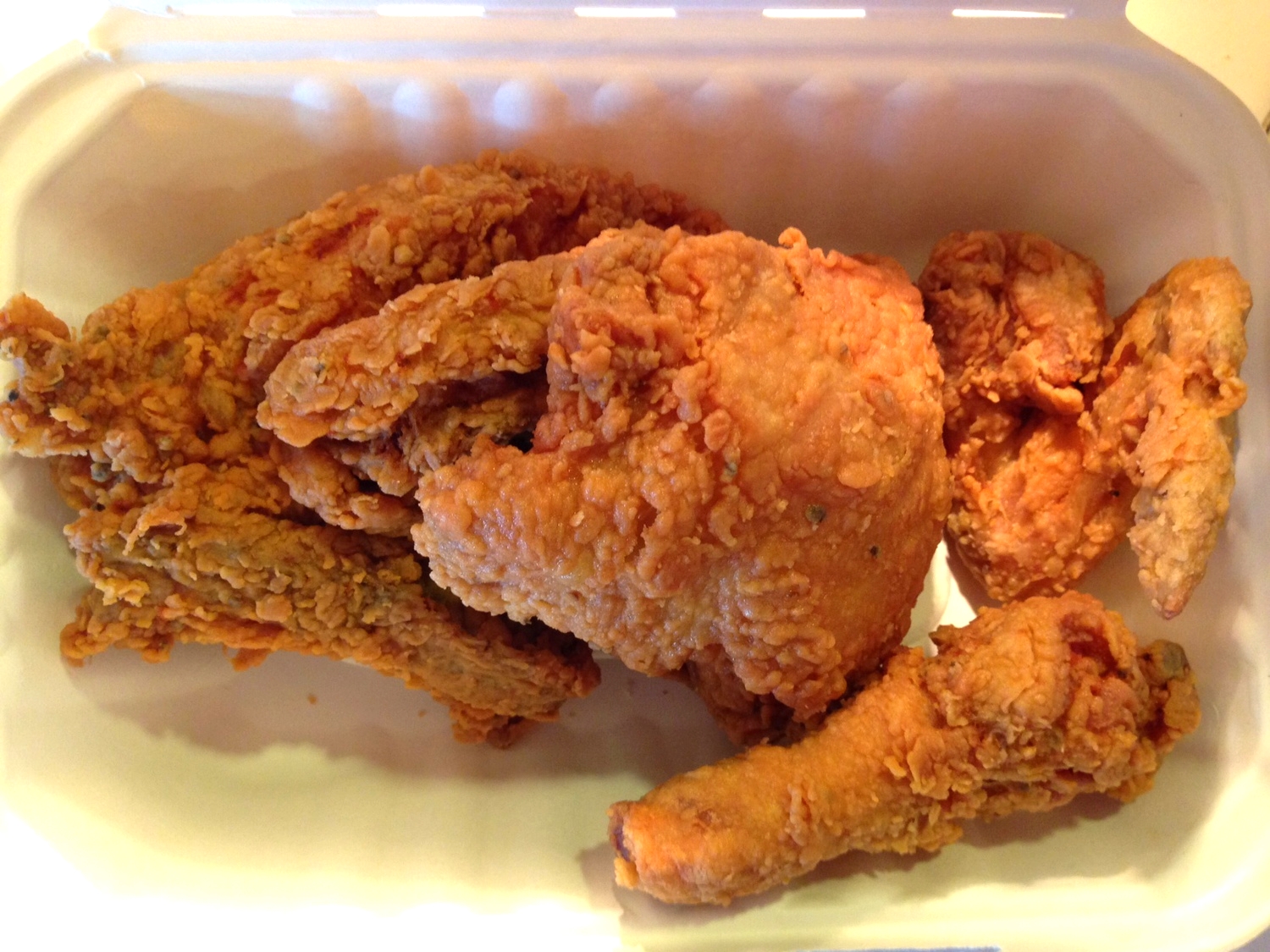 Tip 3: Dress up! See the Saratoga dress code rules here.
While the style in Saratoga ranges from conservative to casual and everything in between, there are some basic rules to abide by. If you're sitting in the regular Grand Stand or hanging in the picnic grounds, a tee-shirt and shorts will fly – BUT, keep in mind that they don't have to. Even in the picnic area, many people choose to honor the age-old tradition of summer hats and sundresses. On the flip side, if you're seated in the Clubhouse, Box Seats, or any of the other luxury options, definitely be sure to get a little dapper.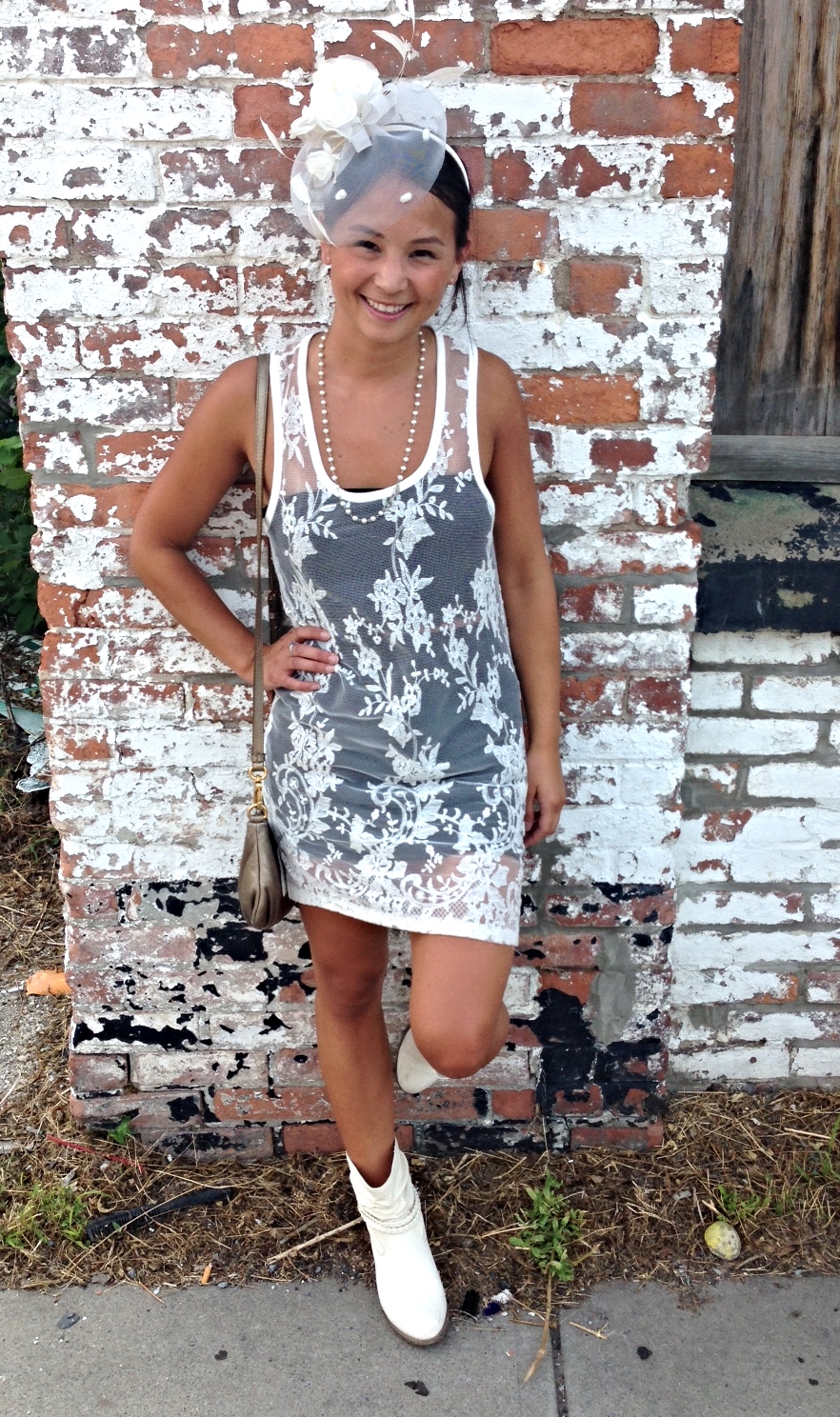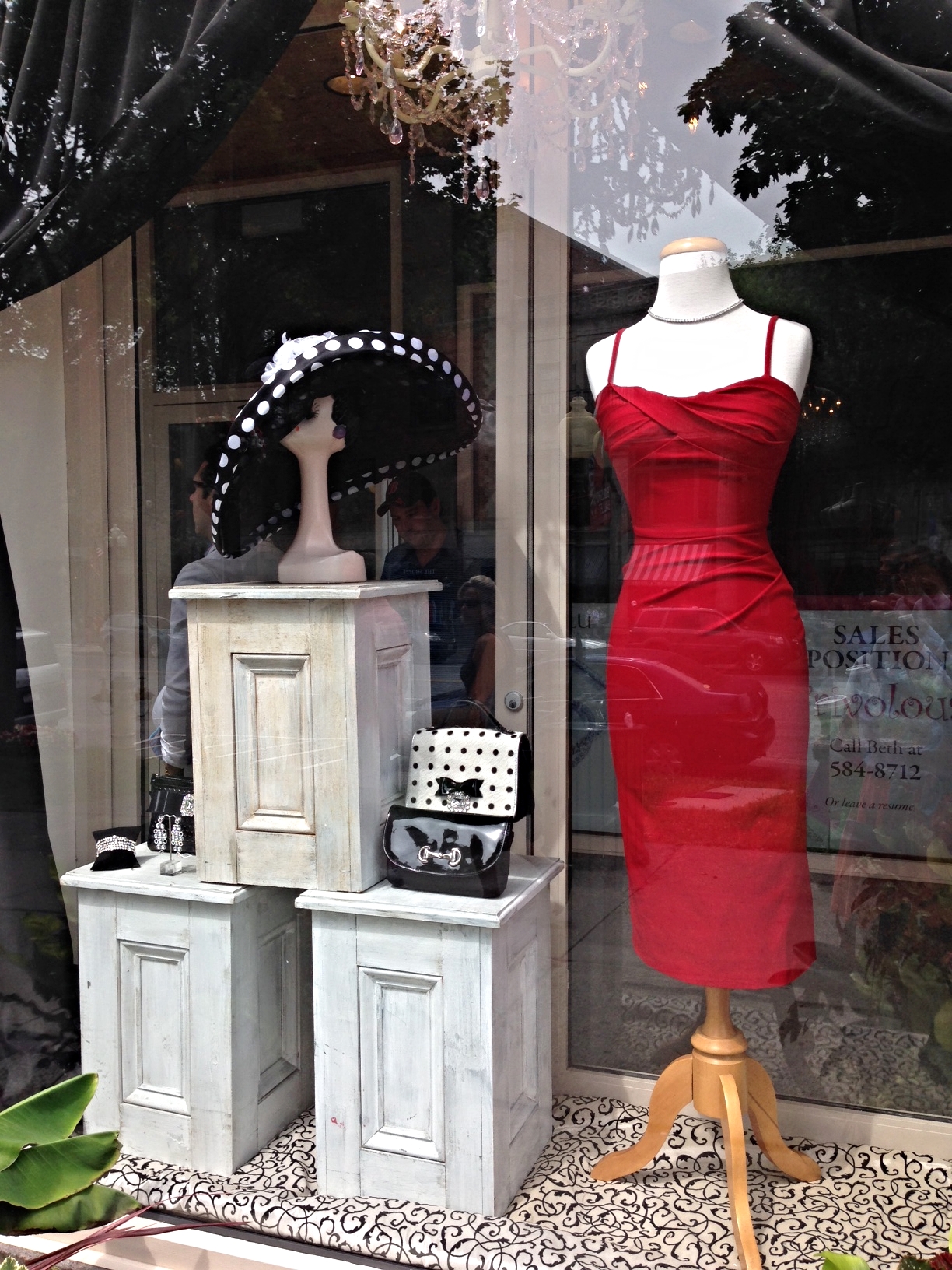 Tip 4: Rush The Gates!
Mama once said, "If everyone else jumped off a bridge, would you do it, too?" to which my answer has now been forever altered to: "Depends on how much fun the jump is."
Every morning during the fleeting 6-week racing season, track-goers line up with their chairs and tablecloths as early as 5AM to wait for the gates to open at 7AM. Once the gates open, the crowd charges forward like angry cattle breaking free from a corralled-off, grass-less space. People sprint into the park to slap belongings down on picnic tables and lay claim to grassy sections for chairs, umbrellas, etc. Since we were sitting in the picnic area on day two, our fate was inevitable. We had to join the mad dash. I was not let down.
To give you an idea of how seriously people take this tradition, here are a few sound bites from my experience:
"Once the gate opens, it's free game."
"Yeah man, we're blowing past all these people."
"I got my Nikes on and everything. I'm ready to GO."
Then, as the time drew nearer and tensions mounted...
"Stick to the original plan!"
"Hold the line!"
And my personal favorite, "We just got married last night. This is our wedding run!"
While 7AM may seem early, it's hilarious and so worth the experience – plus, you can go back for a nap afterward.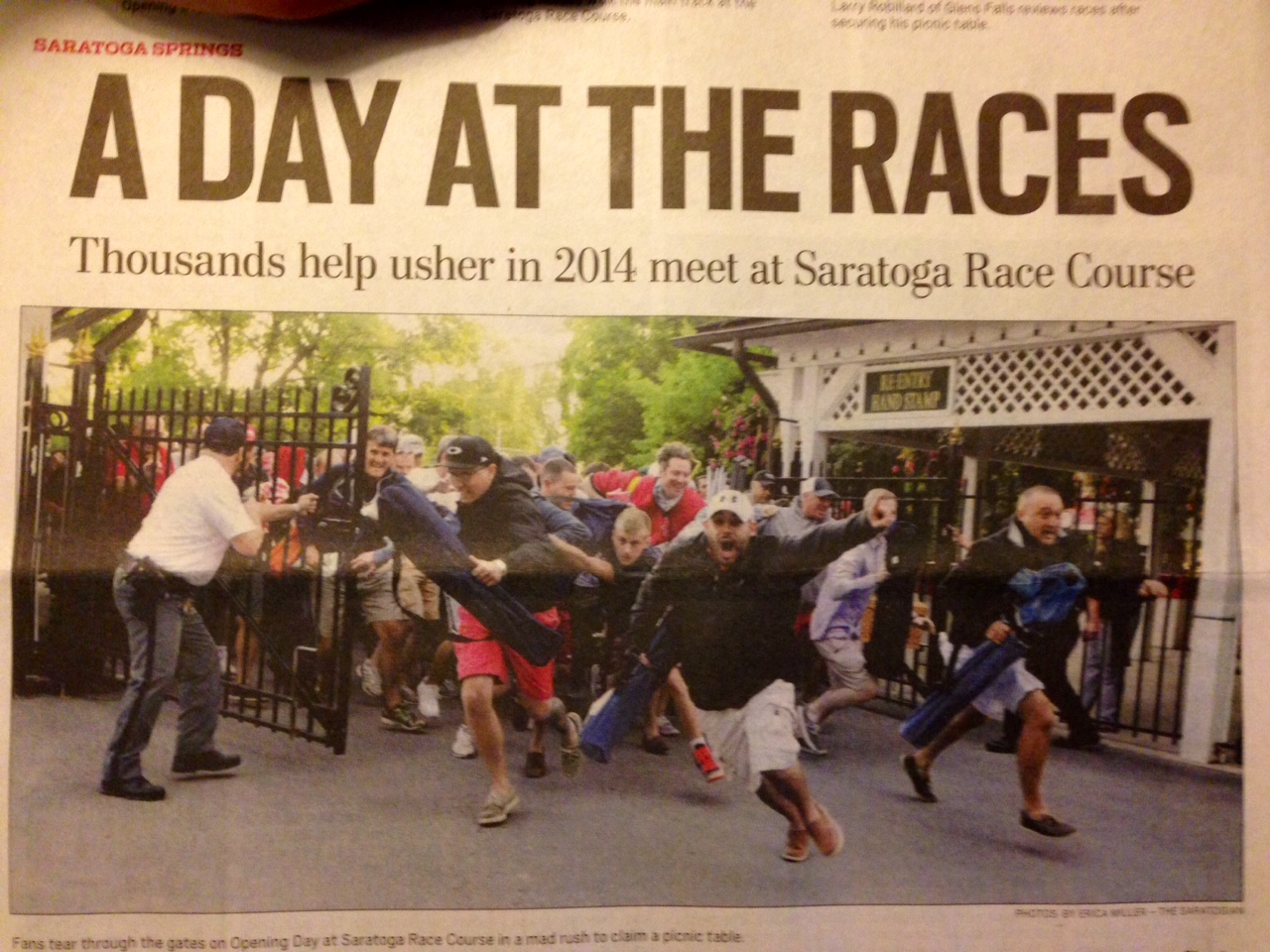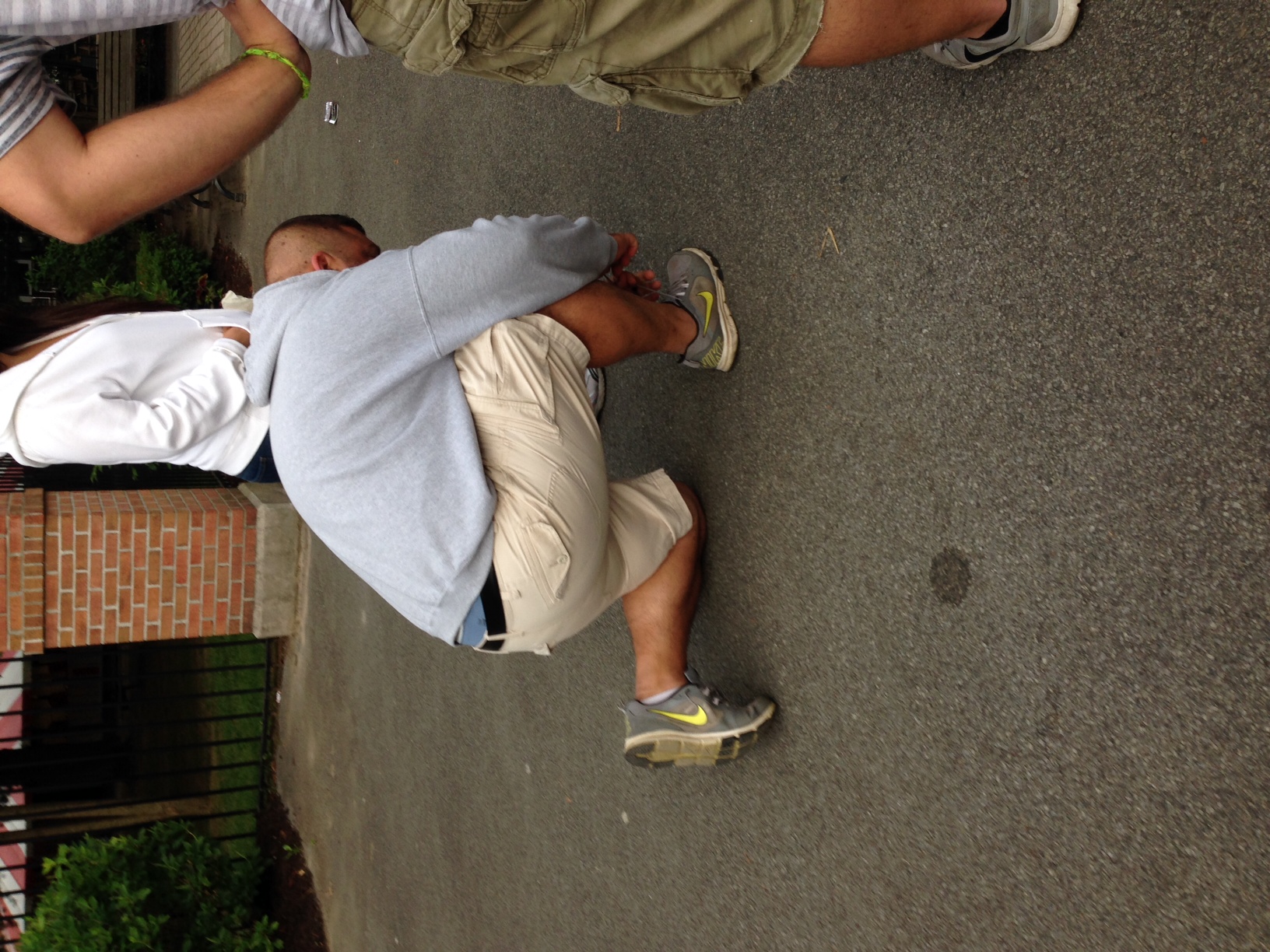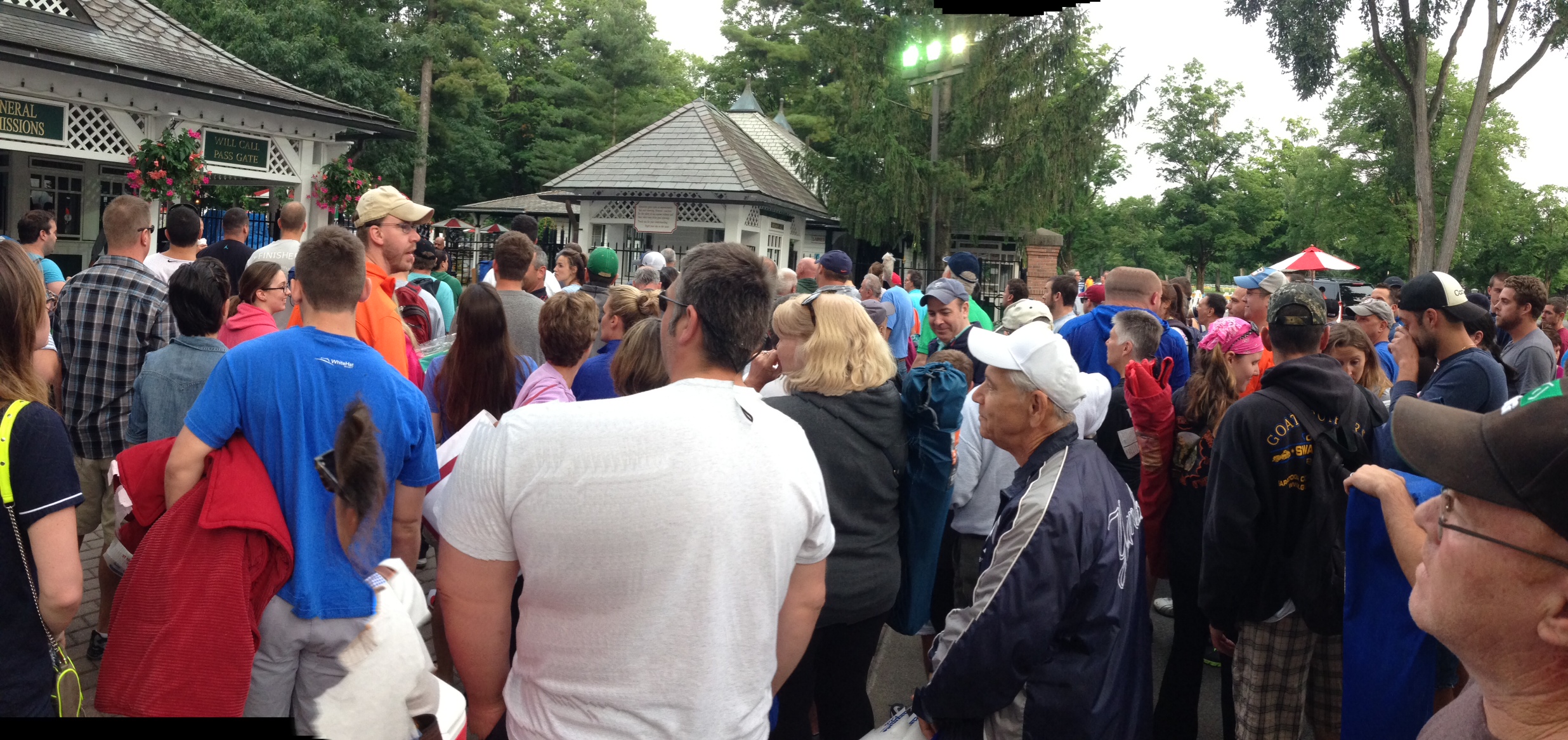 Tip 5: Check out some live music!
The most unexpected part of the weekend came when we were wandering around the downtown music festival. Home to a fabulous summer line-up, it is very common for DMB, Phish and a slew of other uber-talented artists to frequent the Saratoga stages. Of course, the hometown bands also contribute their fair share of surprise rock sessions and street parties. In fact, one band really struck a chord. Having strolled over merely by chance, we came across the band Better By Morning in none-other than the obscure post office's parking lot on Saturday night – and, in a sweetly serendipitous moment – fell in love with their sound. I reached out to the band, (essentially, a group of teenagers) and asked for a sample. Turns out, they are just producing their first single.
From open mics to cover bands to primetime performers, Saratoga has it all, every night of summer. Take a look at the full concert calendar here. While the summer's first weekend music festival has passed, there are plenty more to attend to, including Wine and Music Fest Sept 5-7.