My friend Erica and I met in first grade and have been #bf4ls ever since. In fact, we were so close growing up, there was even an online thread posted about us once in middle school that claimed we were lesbians. (We ain't mad 'bout it.) We went on to graduate college together after she finally transferred to UMD her sophomore year. Then, that pesky "real world" attacked and I ended up in Virginia > New York and she in Arizona > San Diego. It's been a little tough and very odd not living side by side these past four years. But once she moved to Pacific Beach last year and I finally felt settled in New York, I knew it was time for a visit. So, I finally got out there! Below are a few of my favorite things about the trip:
1.
Seeing my BFF, DUH.
There's only so many people that you can crack up laughing with after only minutes of being together. For me, Erica is one of those people. There's also only so many people that wont second-guess spending Sunday afternoon of MDW with you at the CVS minute clinic when you come down with a killer sinus headache (#FTL!). Thanks, bae.
2.
Breakfast at The Fig Tree
Situated around the corner from Erica and Drew's apartment is the most adorable and delicious breakfast place of all time. It looks like a big tree house and the food is phenomenal. (the rosemary potatoes and fresh-squeezed OJ were especially d-lish.)
3.
Riding bikes through La Jolla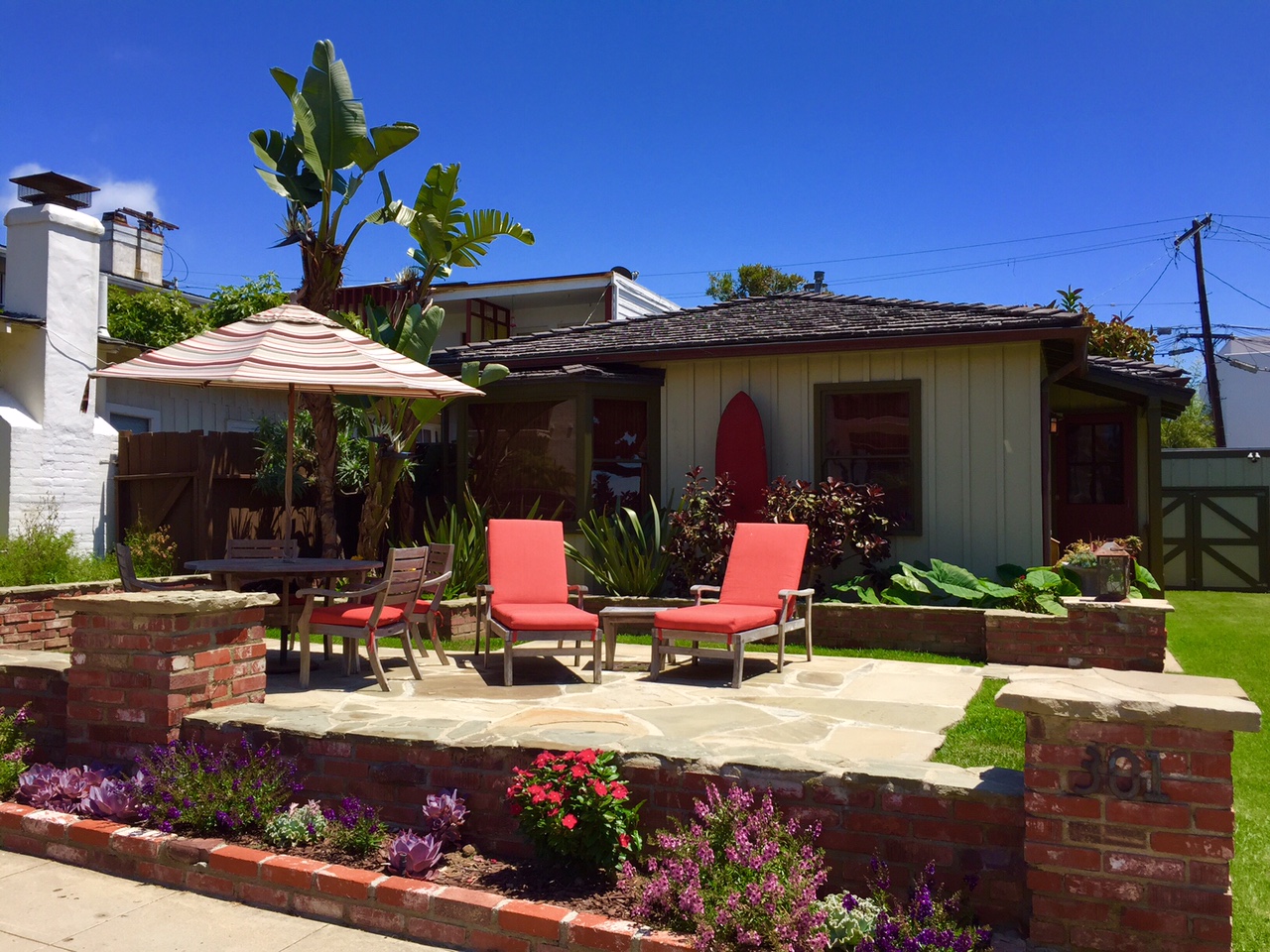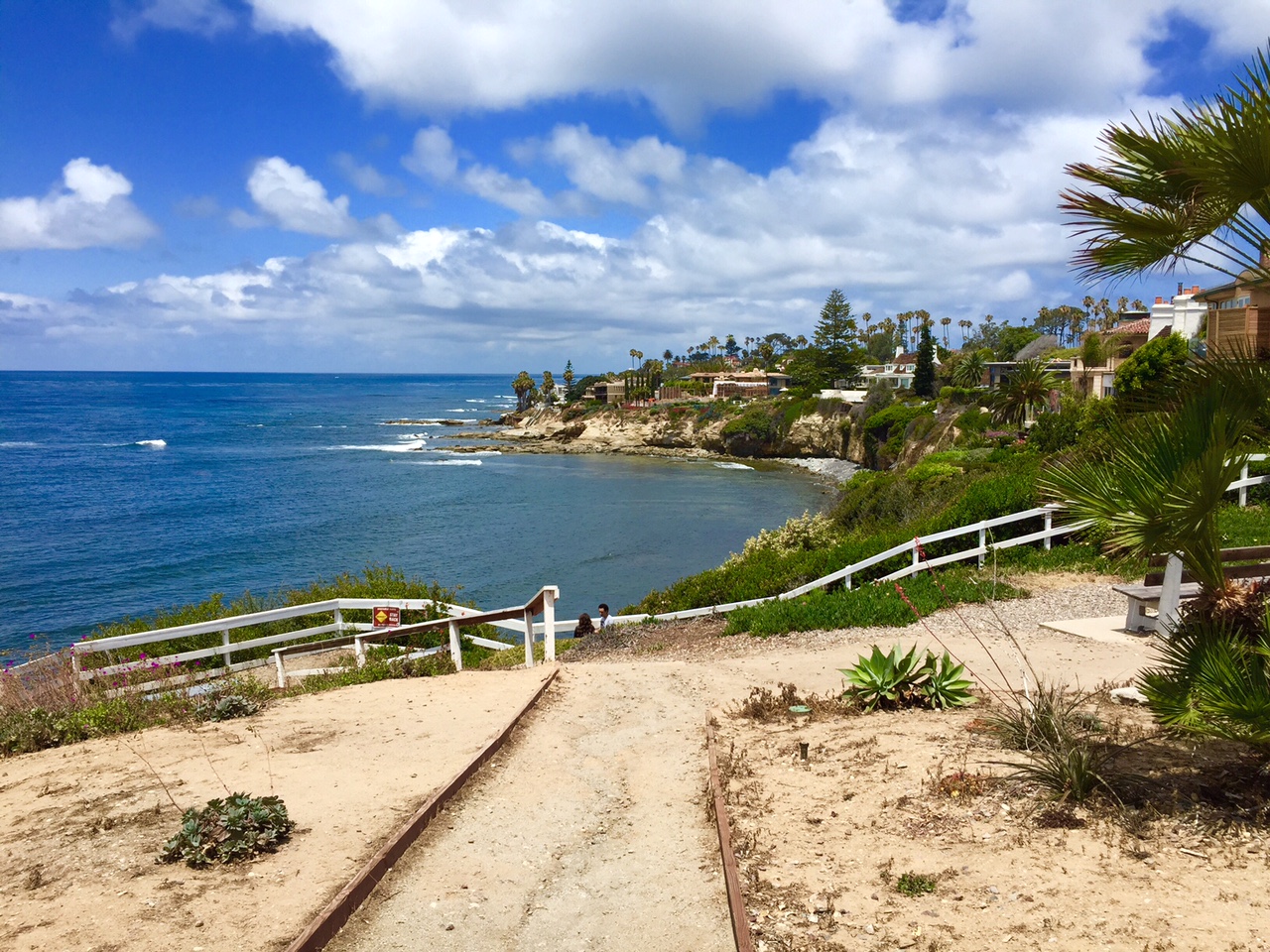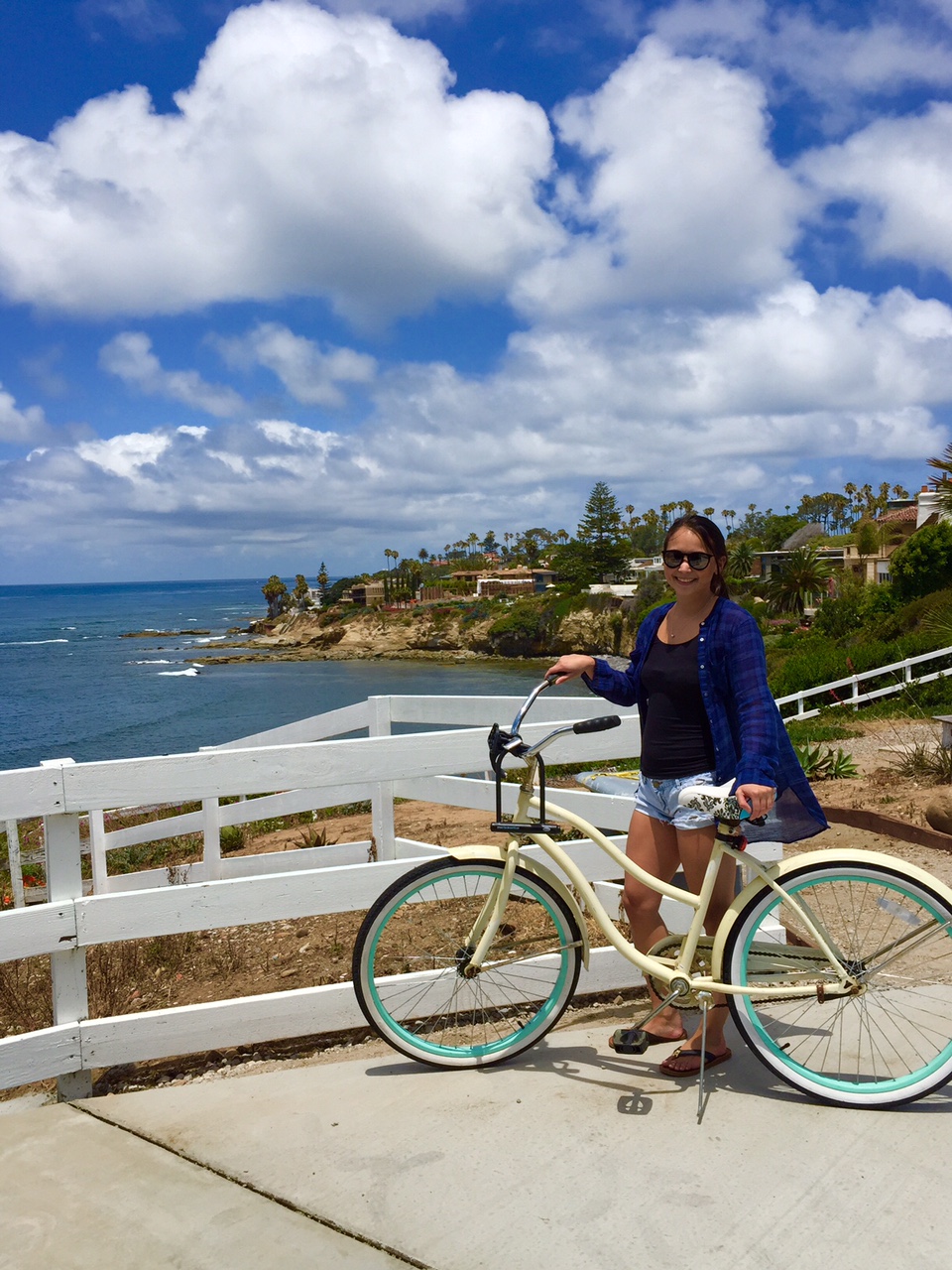 After a hearty breakfast, we rode bikes through the streets of La Jolla and played pretend House Hunters. Even with all the mansions and over-the-top residences, though, it was these cute little surf huts that stole my heart.
4.
Lounging at Wind and Sea
Known for being a famous surf break and a hotspot for photo-shoots, Wind and Sea is also a pretty divine location to simply lay out and kick back. Which we managed perfectly, just like the professionals we are.
5.
Acai / Pitaya Bowls
Acai / Pitaya bowls are all the craze these days and they're seemingly sold on every corner in San Diego. The bowls are made of frozen acai berry or dragon fruit mixed with a small amount of liquid (coconut water, almond milk, soy, etc.) into a sherbet-like texture. They're then topped with healthy pickings like berries, granola, peanut butter and coconut. #omnomnom is right.
6.
Strolling the Pacific Beach boardwalk at Crystal Pier
Lined with old-school cottages that have a 2-year waiting list, there's plenty of history at Crystal Pier. As for the rest of the boardwalk, people-watching alone can be a full day's activity. We strolled the boardwalk one day and then met my cousins (!) for lunch at World Famous, yet another great foodie find.
7.
Oscar's Fish Tacos
Also around the corner from Erica and Drew's place is Oscar's. About the size of a small food truck, this North Pacific Beach taco haven crushes it with fresh seafood and ridiculously low prices.
8.
An outdoor BBQ

On Sunday night, I managed to come halfway-back to life after a healthy dose of Sudafed. We barbecued and played corn hole in the front yard.
9.
Experiencing Club Pilates
I love exercising, so while I wasn't feeling up to a crazy workout thanks to my sinuses, I wanted to get a little something in during my trip. Enter: Club Pilates. I tried out my first class on the reformer machines for a meager ten bucks. It was actually a ton of fun to maneuver the reformer and definitely the perfect workout to settle on.
10.
Massages & kickin' back
I'm a massage fiend and a total diva when it comes to pampering myself. Unfortunately, I'm not made of money. So, it's always a beautiful thing when I can score a solid massage at a low price. At Health & Wellness Arts Healing Center, I was able to do just that. Located in Pacific Beach amongst a strand of restaurants and shopping, the Healing Center offers a $50 massage for a full hour. It's clean, relaxing, and best of all, the massage was absolutely top-notch. On my last day, I enjoyed a massage and then kicked back with Erica to crack up over Broad City and Best in Show.
Can't think of a better way to spend, or end, a vacation!