At some point during senior year of college, my friend Megan and I decided that we were changing career paths. Instead of going into Law and Business, we planned on starting what we dubbed "Brunch Bloggers," which, as you may have already guessed, included a "job" where we went to brunch and blogged about it. And somehow got paid. While we knew it would be hard work, we figured that if anyone was cut out for it, it was us. We then told our parents about it, to which they responded: No. And even though we're #IndependentWomen, we were like, okay fine, maybe I see your point. Needless to say, Brunch Bloggers was put on hold.
Temporarily.
Fast forward four years to the present. While we still haven't figured out a way to get people to pay us to eat, it hasn't stopped us from doing some serious brunching – serious enough, in fact, that I am now launching a brand new brunch series on Tangent Pursuit! It had to be a series because, let's get real, it'd be silly to try to fit all of NYC's amazing brunch options into one post. To start, I'll be spotlighting my two favorite jams on the Upper Best – I'm sorry, Upper West Side:
Jacob's Pickles vs. Osteria Cotta
Jacob's Overview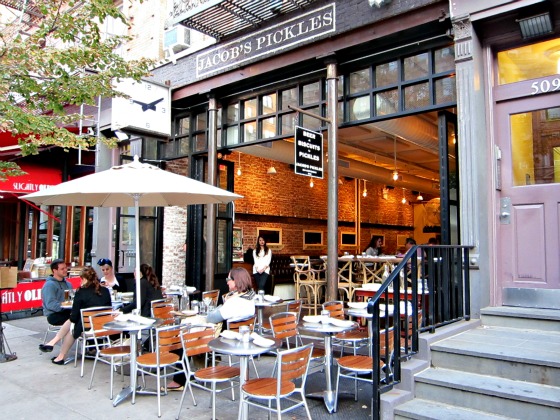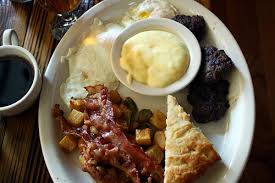 JP doles out southern food with a Jewish twist in a craftsmen-style restaurant with high-ceilings and an even higher energy. Admittedly, his best dishes aren't always the healthiest, but the food somehow still remains startlingly refreshing despite this. And there's a range of options. The fried chicken is, naturally, bomb diggity. My personal favorite go-to item for brunch, though, is The Coop Platter which includes 3 fresh eggs, sterling bacon, sausage patties, heavenly grits, hash browns and a biscuit… for $15. Yes, I dream about it. Pair breakfast with an Apple Pie moonshine, Rosemary Vodka Lemonade or a Bloody with thick-cut bacon and you're golden.
What else?
This place is sort of trending right now, so the biggest drawback there is the wait. You can make a reservation only for 6 or more people. Otherwise, be prepared to wait 1-2 hours. As long as you plan for this, it's not a big deal. They send a text when your table is ready and there's a number of bars in the area to grab a drink at and kick back (my top suggestions: Café Lalo, E's Bar and Fred's)
Osteria Cotta Overview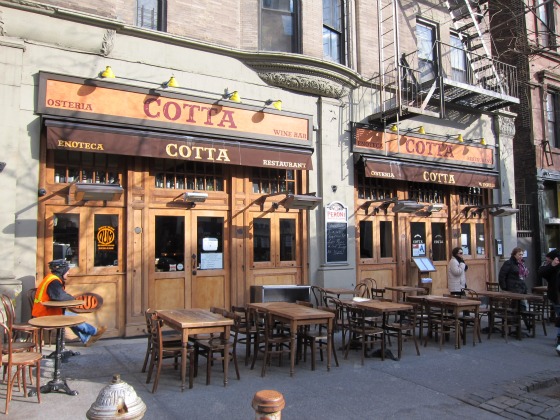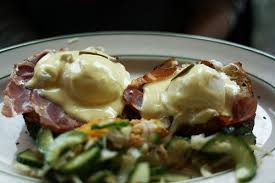 Cotta specializes in fresh, flavorful Italian in an equally as fresh and airy-yet-homey/wooden atmosphere. They also have a really neat upstairs area with a semi-hidden backroom, which makes it especially romantic in the winter. But, of course, they have an abundance of outdoor seating which makes the place especially coveted in the warmer months, too. Also, IMHO, their pizza is some of the absolute best in the entire city. The brunch menu includes your standard omelets and eggs benedict, but with an Italian flair (think: prosciutto instead of ham, etc.). Their baked eggs in creamy polenta and mushroom or spicy tomato sauce provide a deliciously unique angle to the menu. The Buon Giorno Pizza (which includes eggs, sausage and bacon) also didn't look too shabby. I'll be trying that next time.

What else?

The real kicker? For $24, you can get any brunch entrée and 2 hours of endless cocktails. While it's not the same craft-cocktail experience you receive over at JP's, this definitely isn't your typical midtown boozy brunch. The ingredients are still well thought-out and the presentation matches the taste. Plus, you can change from Bloody > Mimosa > Cotta's Sangria.

Overall, both have phenomenal food, great prices and awesome wait staff with a young, appealing atmosphere. Jacob's Pickles is, again, a bit more on trend, but that scene also comes with an added hectic nature as well. If you're going with a group and can make a reservation, hit up Jacob's Pickles. If you're looking for a spur-of-the-moment brunch date with your significant other or a small group of ladies, then Cotta it is!