Best For: Bringing Your Parents Out OR Double-Date
INSIDER'S TIP: All seats are pretty good, but request ones that are centered so you have a good view of the stage. Also, this is a great spot to get a bottle of wine for the table - an affordable and satisfying selection.
Will Set You Back: $60-80 PP taking into account the ticket/seat (depending on where you sit) + 2 drinks/shared bottle and an appetizer.
Atmosphere: Intimate and casual. Guests are requested not to speak loudly while the musician is on stage and there is some "shushing" that goes on in between songs and during quieter ones. The decor is extremely pleasing to the eyes, however, and waitstaff is very friendly.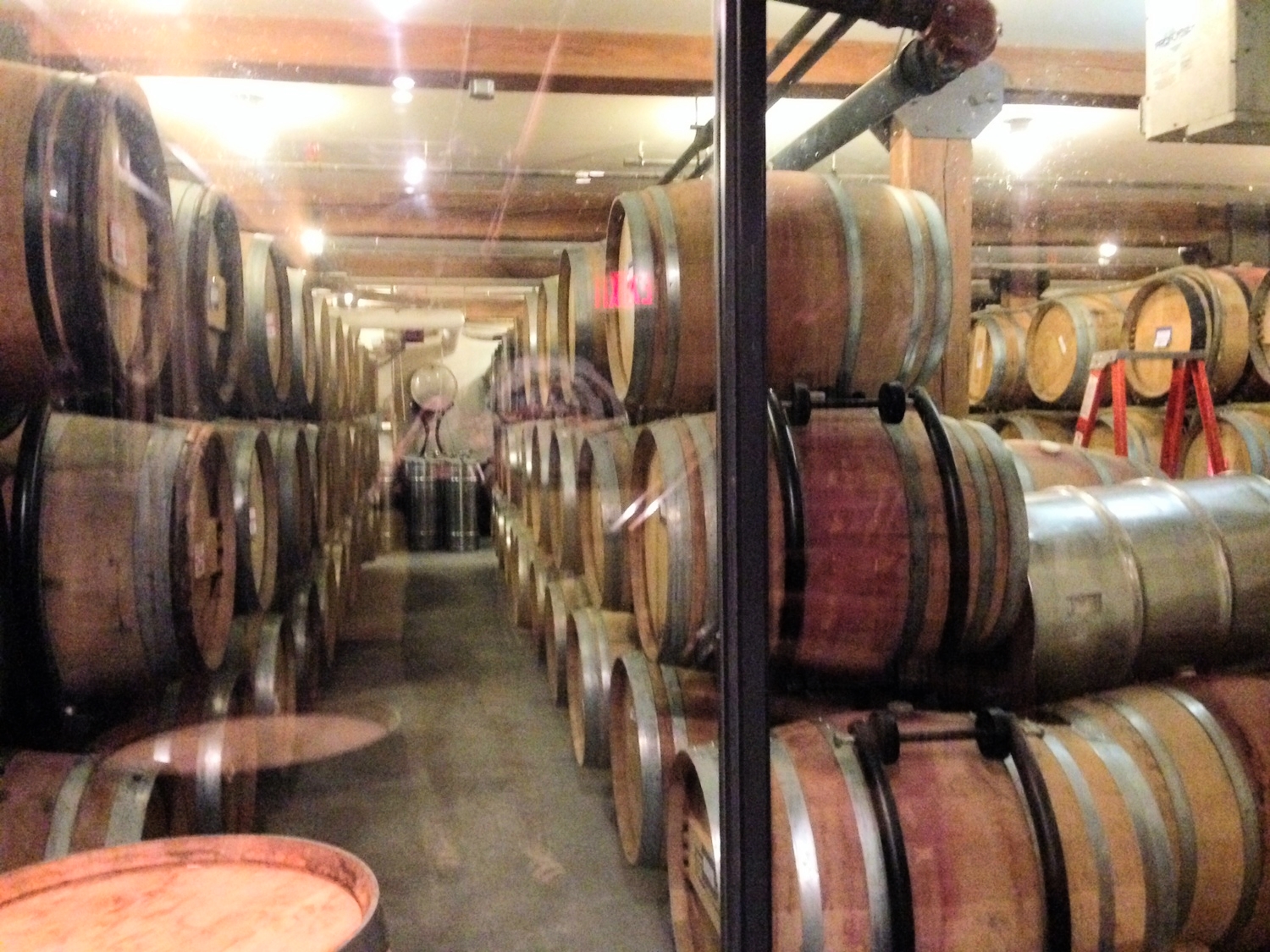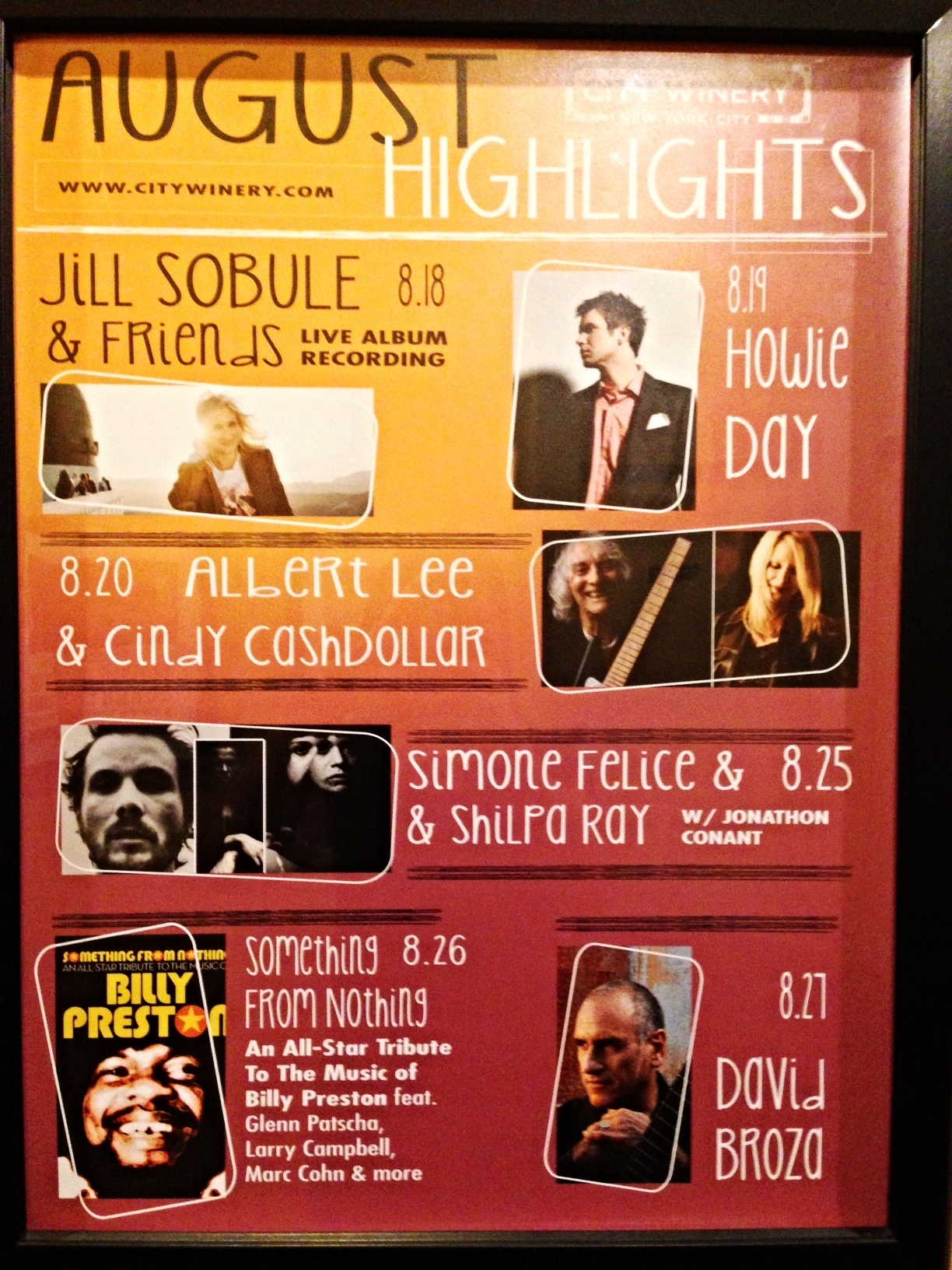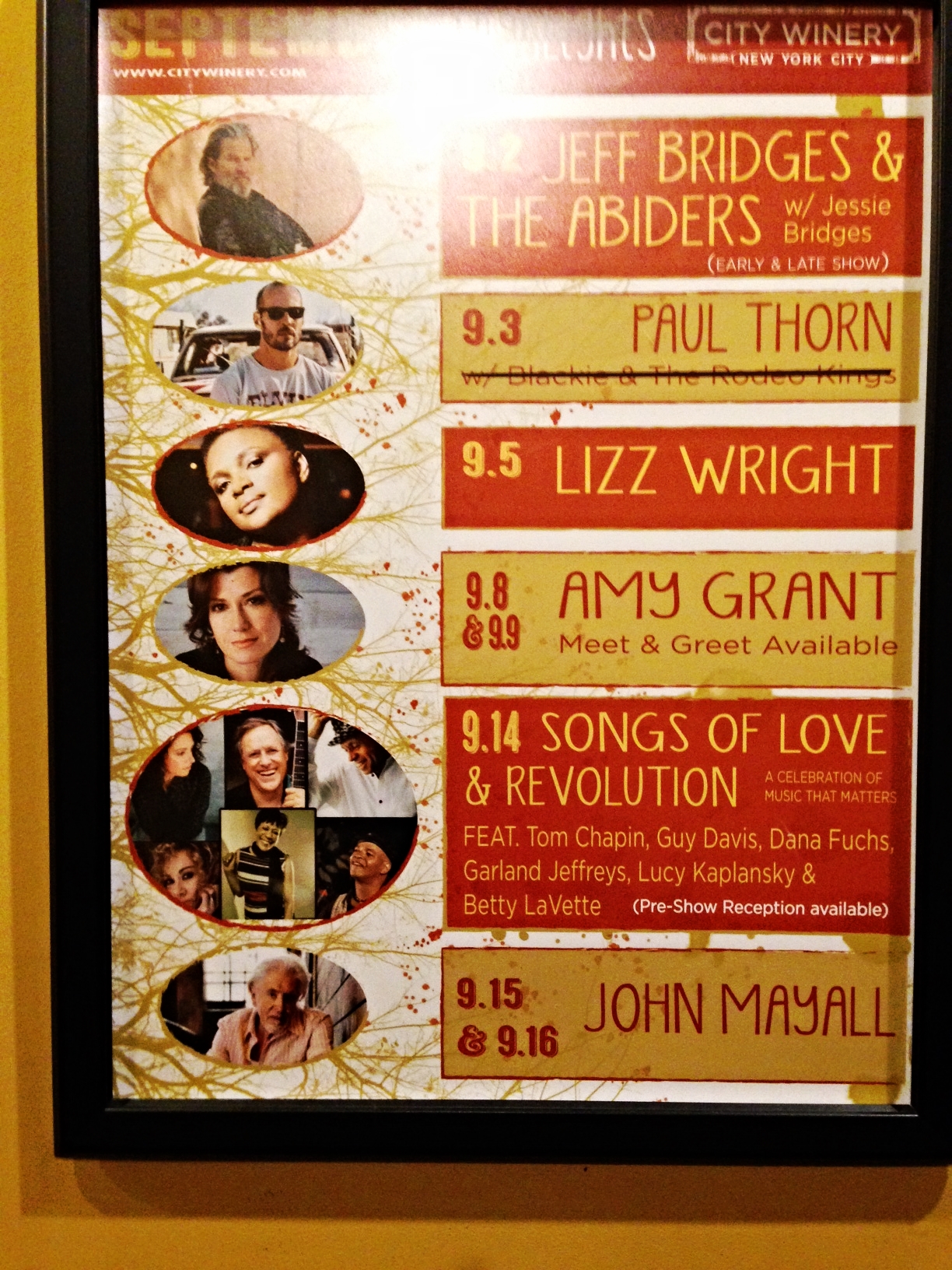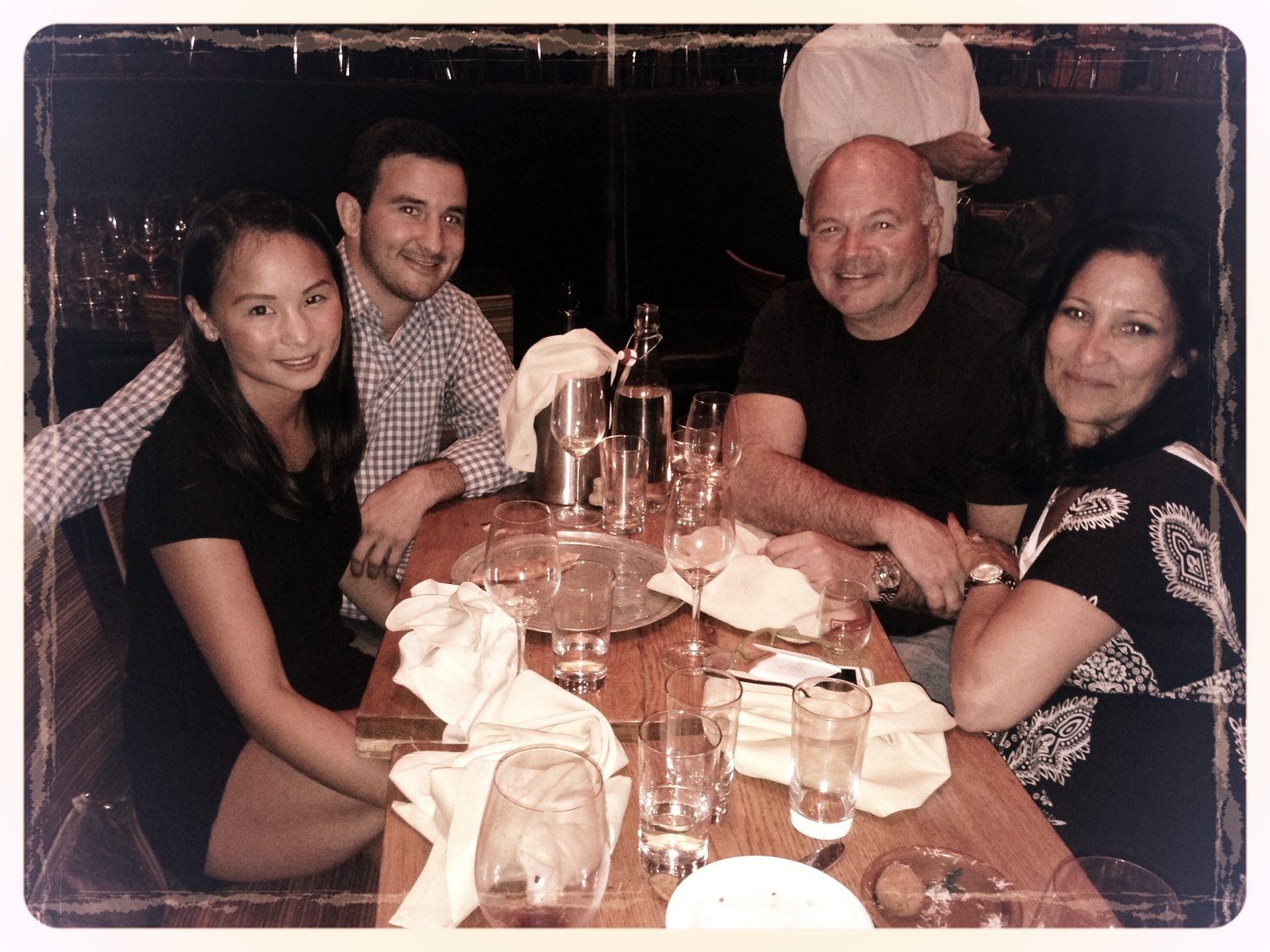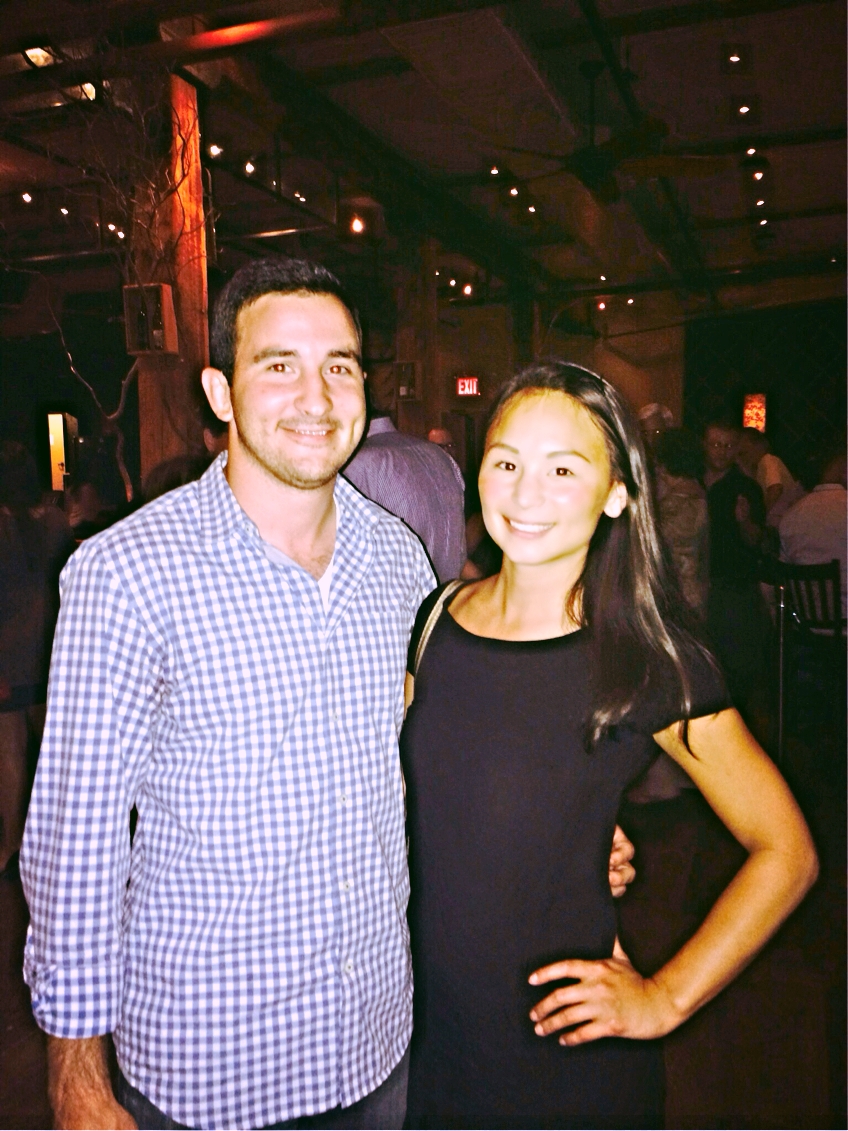 Twas' an early Monday evening as I climbed tirelessly on the stepper at the New York Health and Racquet Club. While the daytime had held clear blue skies and a relatively easy start to the week, I was still feeling remnants of the Monday blues wearing me down.
That is, until I received a text from my boyfriend stating the following: "Me and my parents are about to head over to City Winery for Kenny Loggins. Extra seat. Want to join us?" The opportunity could not have come at a better time.
In accordance with their website, "City Winery strives to deliver the highest-end combined culinary and cultural experience to our customers who are passionate in sharing wine, music, and culinary arts." It is a full winery, an intimate concert venue, and a gorgeous space complete with fine dining.
I raced home, threw on my go-to LBD and caught the 1 train downtown to Houston St. Since I had never been to City Winery before, it felt particularly special upon entrance. The exterior provides a welcoming feel on an otherwise empty block. Al fresco dining, sprawling greens and bright pops of burgundy line the large wooden doors that invite you in. The staff continues the theme of cozy service inside, greeting patrons at the door and seamlessly placing delectable cheese dishes on the table while quietly filling glasses of champagne throughout sets.
Of course, the atmosphere, service and surrounding company were not the only wonderful aspects of the evening. Kenny Loggins brought down the house with reverberations of classic tunes and little gifts in the form of new music alongside Blue Sky Riders partners Georgia Middleman and Gary Burr. In between songs, the audience was treated to personal anecdotes and background into when and how various songs were conceived. The whole evening truly was a treat.
After enjoying a show at City Winery, I am thrilled to have a new regular spot for enjoying live music. I mean, how often do you have the chance to see such raw, classic talent in such an intimate and friendly setting? While I love getting up and jamming out as much as the next rocker, I also loved having a designated seat, perfect view, and tableside service to go along with the music. What can I say? I'm spoiled.
The atmosphere at City Winery is simply unparalleled and the lineups are more-than-reliable. With tickets starting as low at $25 for barstool seating at certain shows and often coming in as low as $45 for table seating, City winery is a win-win situation. Not to mention, the food is on-point to an artisanal level and actually affordable. While I was lucky to be treated on this fine occasion, I still scoped out the menu to get the inside scoop on pricing.
The Verdict?
In exchange for that $22 plastic cup of house cabernet you'll receive in the Delta Sky Lounge at an MSG concert, you can get two glasses of high-quality, sommelier-selected wine at CW. Not to mention, a selection of appetizers and flatbreads are available for under $15. Oh, and in case you needed one more reason to get down to City Winery, Tuesday nights have been declared "free music night" for the rest of summer. I mean, seriously: food, wine, friends and music. Does it get any better?
All in all, City Winery was more-than-well-worth-it for experience…. even if I did take an elbow to the head during the encore rendition of "Footloose."
I mean, girl's gotta dance.
Perfect For: Bring-Your-Parents-To-Town-Night, Date Night, Friends Night
Price Level: A seat, two drinks and some food will cost you about 5 days worth of groceries. But it's okay - this is what ramen was made for. (No, not the momofuku variety.)