Two things New Yorkers love: a good cocktail and a great secret.
These days, the former can absolutely still be promised - and the latter can be, too, albeit a little less seriously. While modern-day speakeasies don't boast the secretive nature they once lived and died by (what with the internet and no more prohibition), reservations and even the actual location of some of these places can still elude even the most savviest of New Yorkers. Luckily, I've made my way around a drink or two these past three years, so I have some first-hand experiences to share. I'll start with my favorite (and most recent) one:
My birthday was this past Sunday and, for it, my boyfriend told me he had a little surprise planned out. The one catch? He'd have to make a call at 3PM and wasn't positive it would all work out. Lo and behold, 3PM came and 'a' call turned into about 40 straight calls. My second-hand anxiety kicked into gear. I didn't want him worrying about a reservation - there were a million places we could go.
So, he finally opened up: he wanted to take me to the famed speakeasy "Please Don't Tell" down in the East Village. Once he finally got through to the other end of the line, though, the reservations were all booked and our only chance was to go early and get in line (PDT opens daily at 6PM). We thought about it over a couple glasses of wine and decided to go for it.
We arrived at 5PM at Crif Dogs on St. Marks and 1st Ave. The small hot dog joint only had a few customers, 4 of who were already posted up near at the telephone booth (i.e. the secret passageway entrance to PDT!). Luckily, they bailed after a few minutes, which made us first in line.
We took up two stools, ordered some cheese fries, and made ourselves right at home. As we waited, we watched Bruce Lee's "Enter The Dragon" on one of Crif Dog's super-old mini TVs while DMX's "Slippin" played in the background. I swear, the music went perfectly with the "boards, don't hit back" scene. Easily one of the highlights of the evening.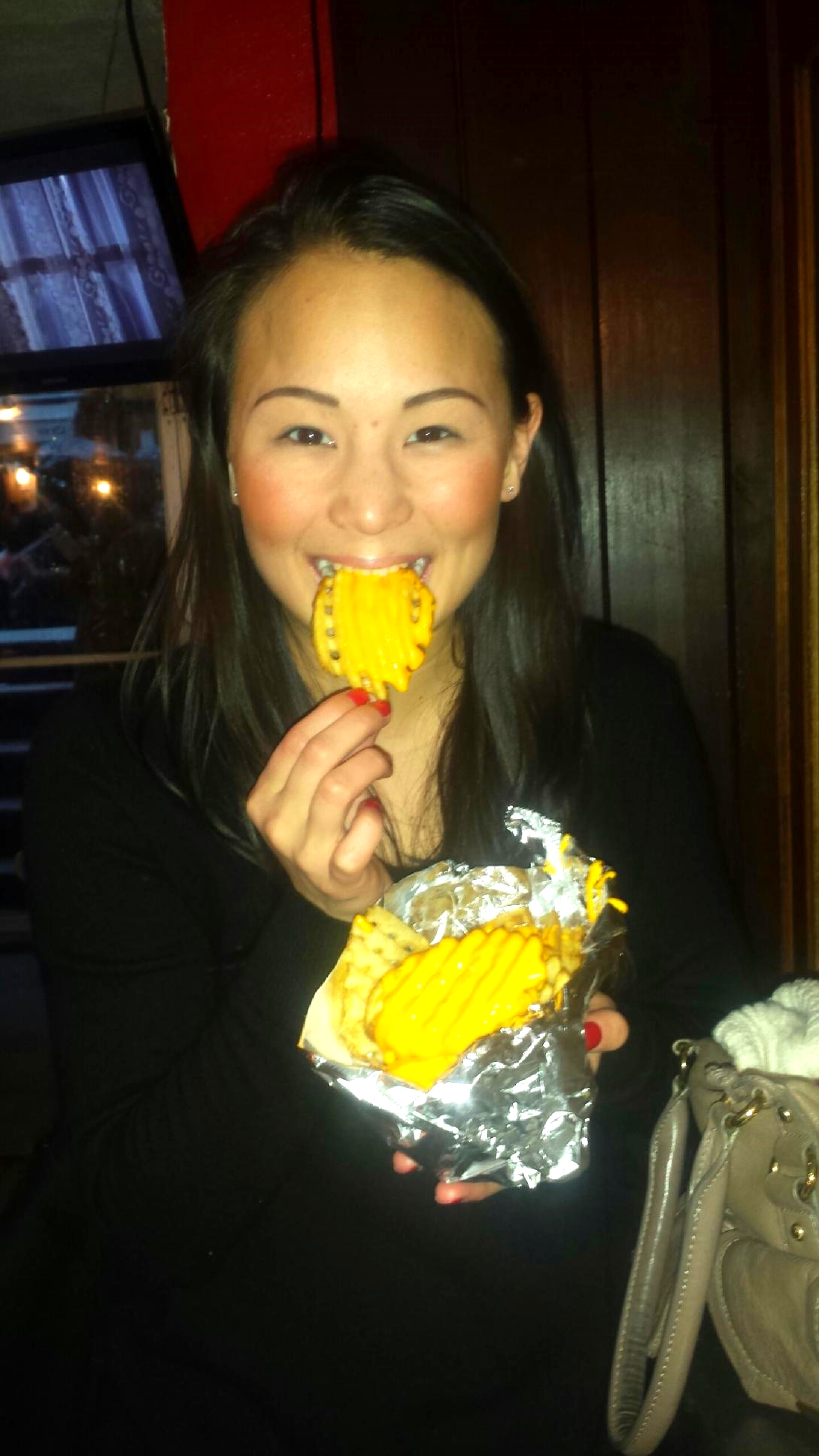 nyway, by the time 6PM neared, a line of 15 or so people had formed behind us. The light blinked on in the phone booth and I stepped inside to dial 1.
We made it! We were the first two people in and were placed in the best seats in the house, right at the bar. Sitting at the bar at a mixology lounge like PDT is like sitting at the Sushi bar of a great chef - it's a real treat! We skimmed through the menu and decided that the more ingredients we had never heard of, the better. Then, we watched our bartender "Long" work his magic crafting up the two most delicious cocktails either of us had ever tasted, period.
A fun part about PDT is that you get to sip on the most perfectly crafted cocktail you've ever had and then order cheese fries and a hot dog! And even the food comes through a secret trap door from the kitchen. Even though we had ordered cheese fries already, we obviously went ahead and got another round + 2 dogs.
After two fantastic hours, we decided to head home to catch SNL 40 (how good!?). But before that, I had a birthday beer back out in Crif Dogs, Matt tried on a new friend's hat and we ordered 1 last round of cheese fries. Naturally.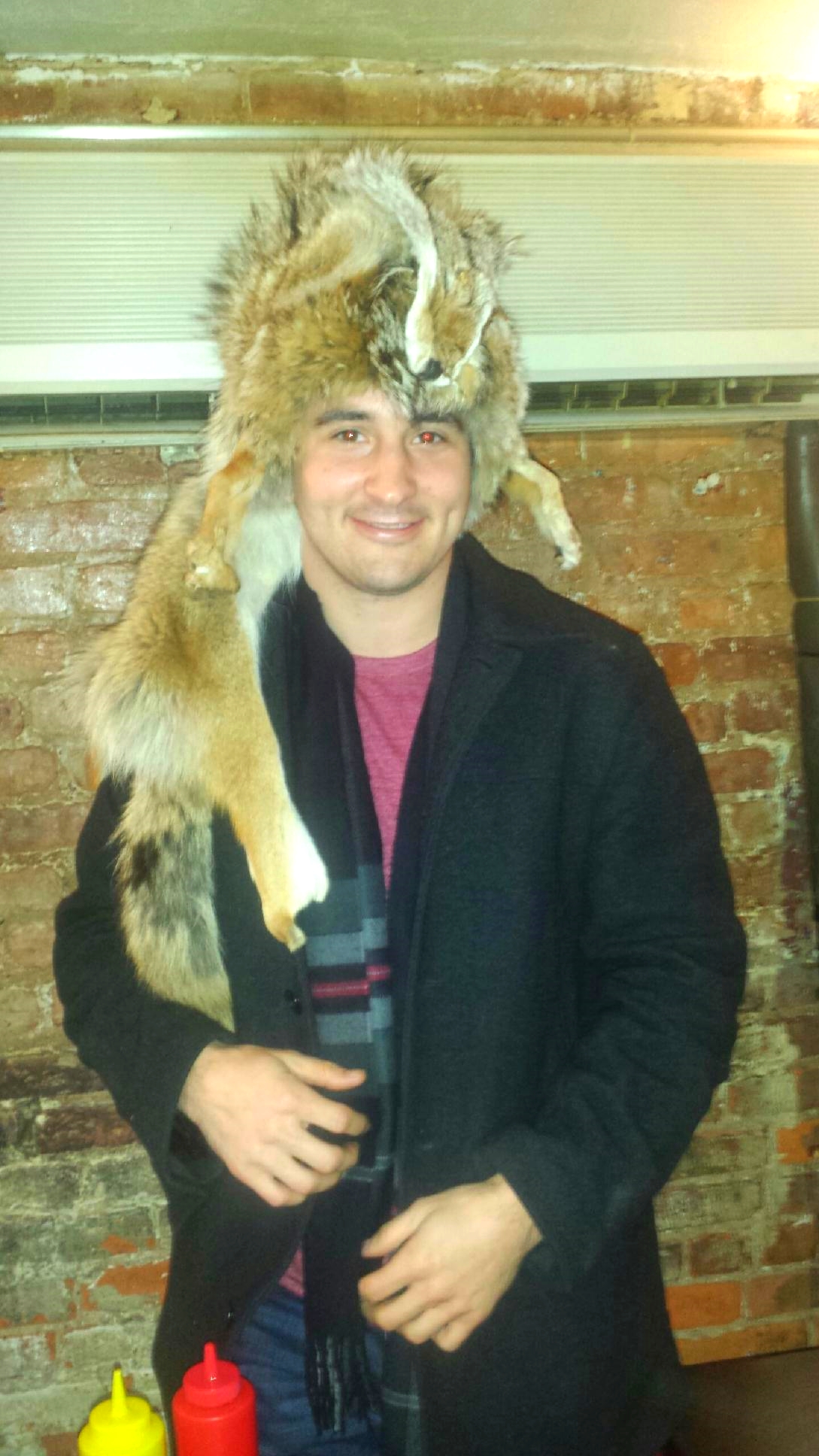 While PDT has been my favorite speakeasy to date, there are a few other standbys that I've come to love (and aren't quite as much of a hassle to get into!) Tune in next week to find out more of my favorite NYC secrets :