Preface:
Meet Ana. Full Russian, Ana was born and bred in Sweden for the first 16 years of her life before immigrating to America to finish high school and go off to the University of Maryland for college. She has no concept of time or distance (seriously, I wouldn't put it past her to drive three hours and back just for a lunch date) and somehow possesses an endless repository of energy. The first time we ever went out together, I came home without any shoes on.
In short, she's "my crazy Russian friend."
Naturally, though, she is much more than this. She's cultured, kind-hearted and very sharp. However, her open-minded, adventurous spirit is pretty unparalleled and, to me, that makes for the best of friends.
Having recently moved out to San Francisco to work for Apple (#bosslady), I purposely conjured up time between jobs for a trip to visit her in her new digs. Here's how it went.
Part 1: Taquerias, Redwoods & Sea Lions, OH MY!
Upon arriving, Ana instructed me to take a cab downtown to a taqueria named "lolo." As the cab pulled up to the address, I noticed two things: a shady-looking place across the street called "The Make Out Room" and a sign on Lolo's door that was being flipped to "Closed." Oh, Ana.

Luckily, Lolo had a sister restaurant down the block so I made my way over to Valencia Street and met Ana and her boyfriend Luke. Unfortunately my taste buds overthrow my brain when food is in front of me and I didn't get any pictures of the spread, but it was phenomenal. Here's a small idea of what it's like, thanks to #Instagram.
While Ana had to go to work the next morning, her boyfriend, Luke, who is also coasting on his last days of funemployment had plenty planned for a solid first day.
Instead of touring the city, we skipped town and drove through the uniquely winding hills that are so synonymous with the California coastline. We dipped in and out of fat pockets of gorgeous redwoods and emerged each time to find an expansive view of mountains beside a crisp, rolling ocean. John Muir State Park welcomed us onto roads with fitting names like "Panoramic Hwy. The fog was nowhere to be found.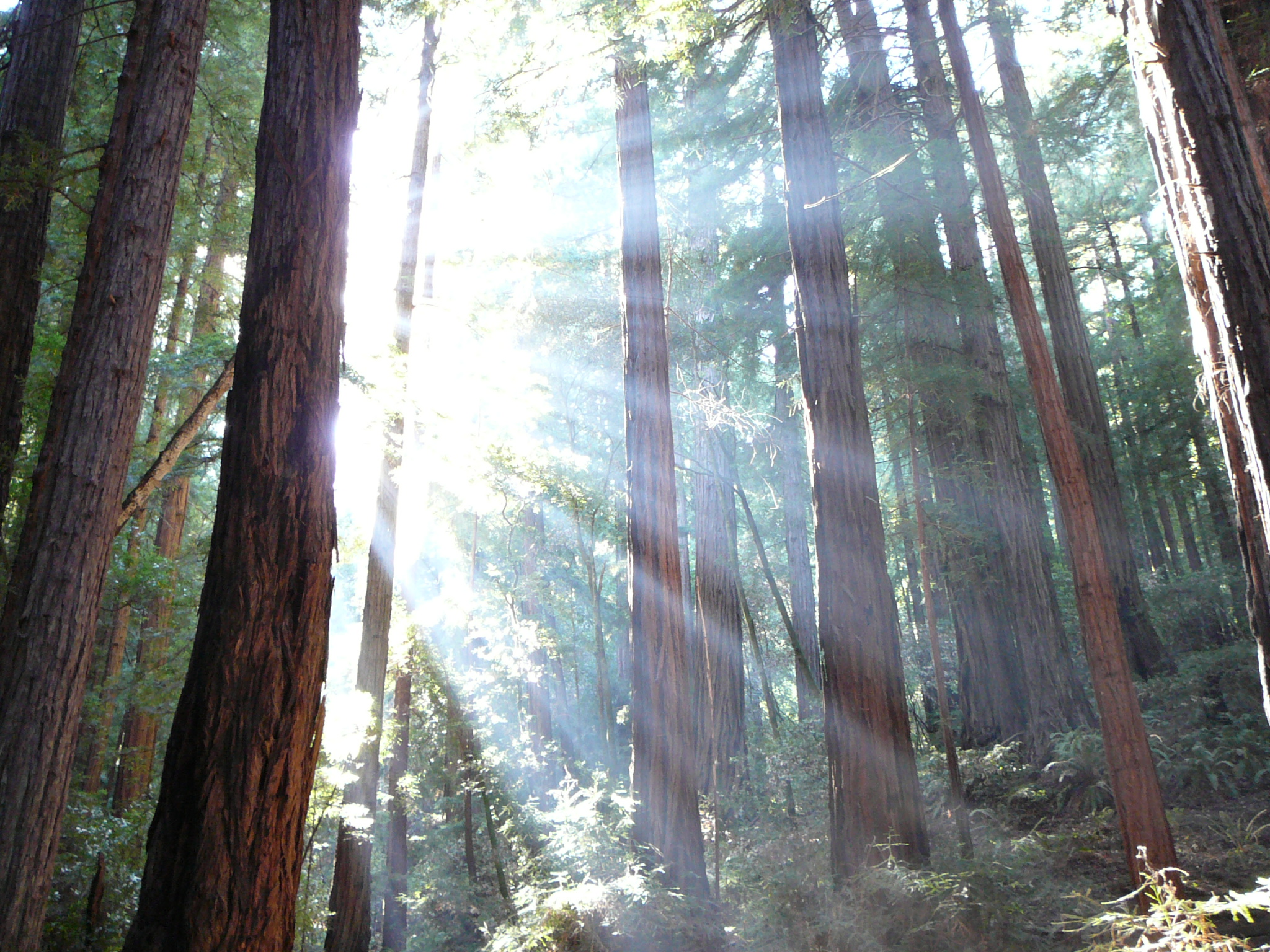 Finally landing in a tiny community in Stinson Park, we took out the stand up paddle boards for an epic session. While Luke played in the waves, I snuck into the nearby estuary to do some exploring. Almost immediately, my curiosity was rewarded. I had a close up encounter with a sea lion, followed by a 5-minute paddle alongside a large stingray and my first-ever baby sand shark sighting!
The coolest part came about an hour into the mini-exploration. I heard some noises and couldn't figure out what they were. As I paddled around the calm back area, I skimmed past a few large sandbars at a distance but didn't notice anything much.
At first, that is.
When I looked and listened a little closer, I noticed around fifty beached seals, hanging out on a sandbar about 50 yards from me. Having rolled around in the sand, they were difficult to discern from far away. A few more strokes toward them and about 20 seals started flopping their way into the water.
So as not to frighten them, I slowed down and took a seat on my board. Soon enough, I had a whole group of interested, new friends just a few feet from me! I am really bummed I didn't have a waterproof camera of sorts to capture the moment, but as my mother likes to say "sometimes the greatest moments are best left to be captured only in memory." I'll trust you on this one, Mama bear.
Before leaving, I did get some photographic proof. Lucky for all of you, not only is there this solid shot...
but there are all of these leading up , too: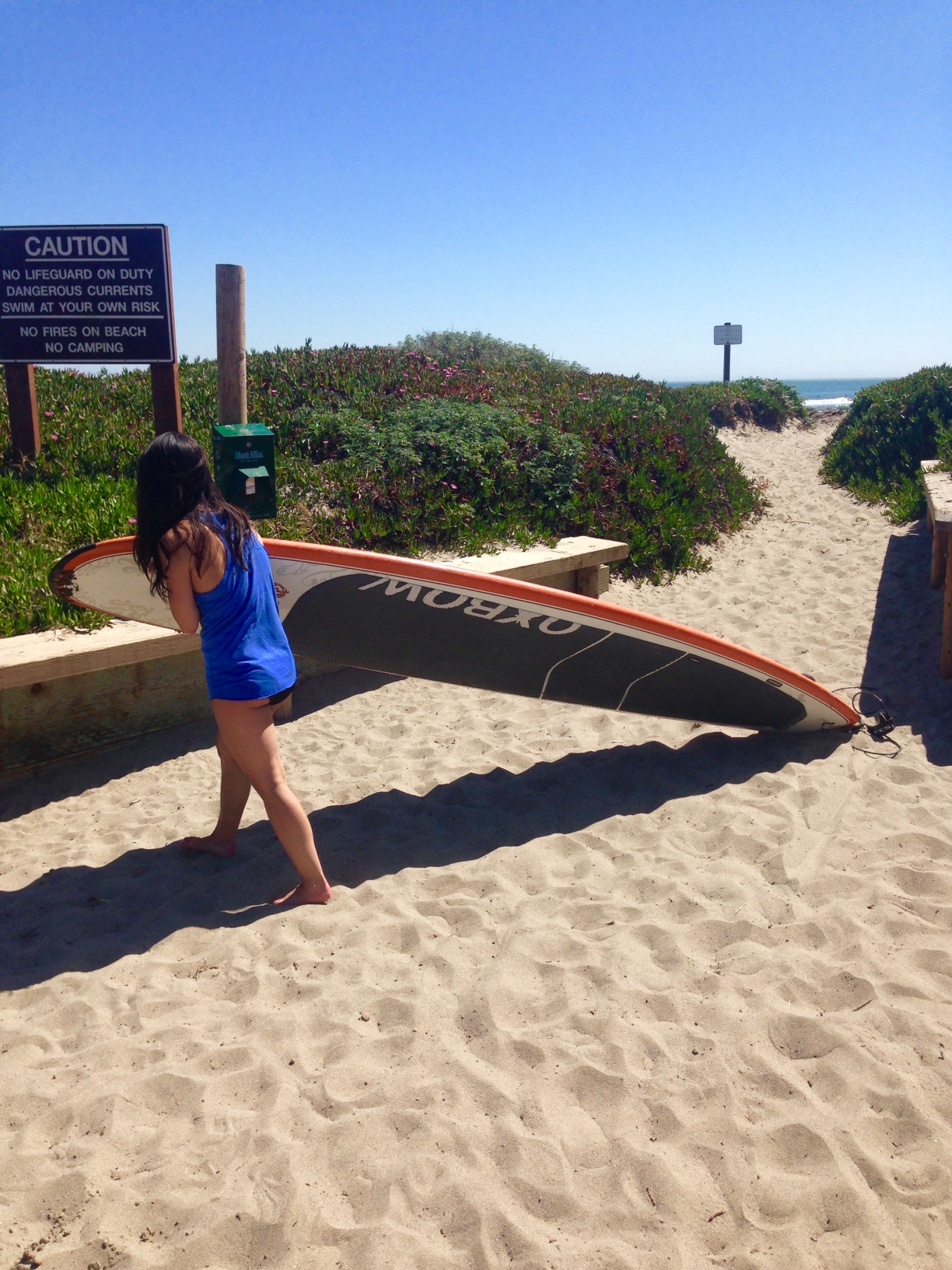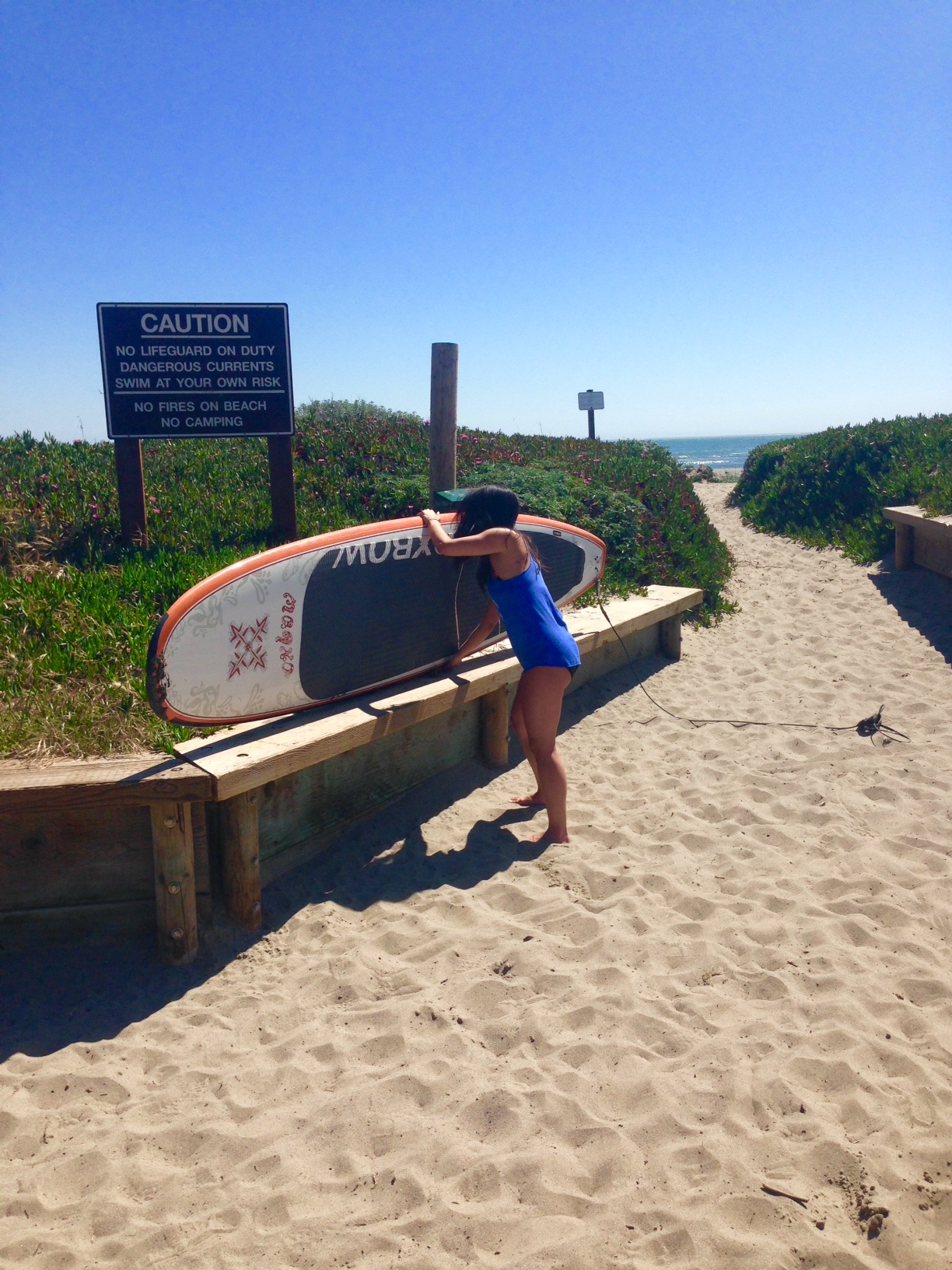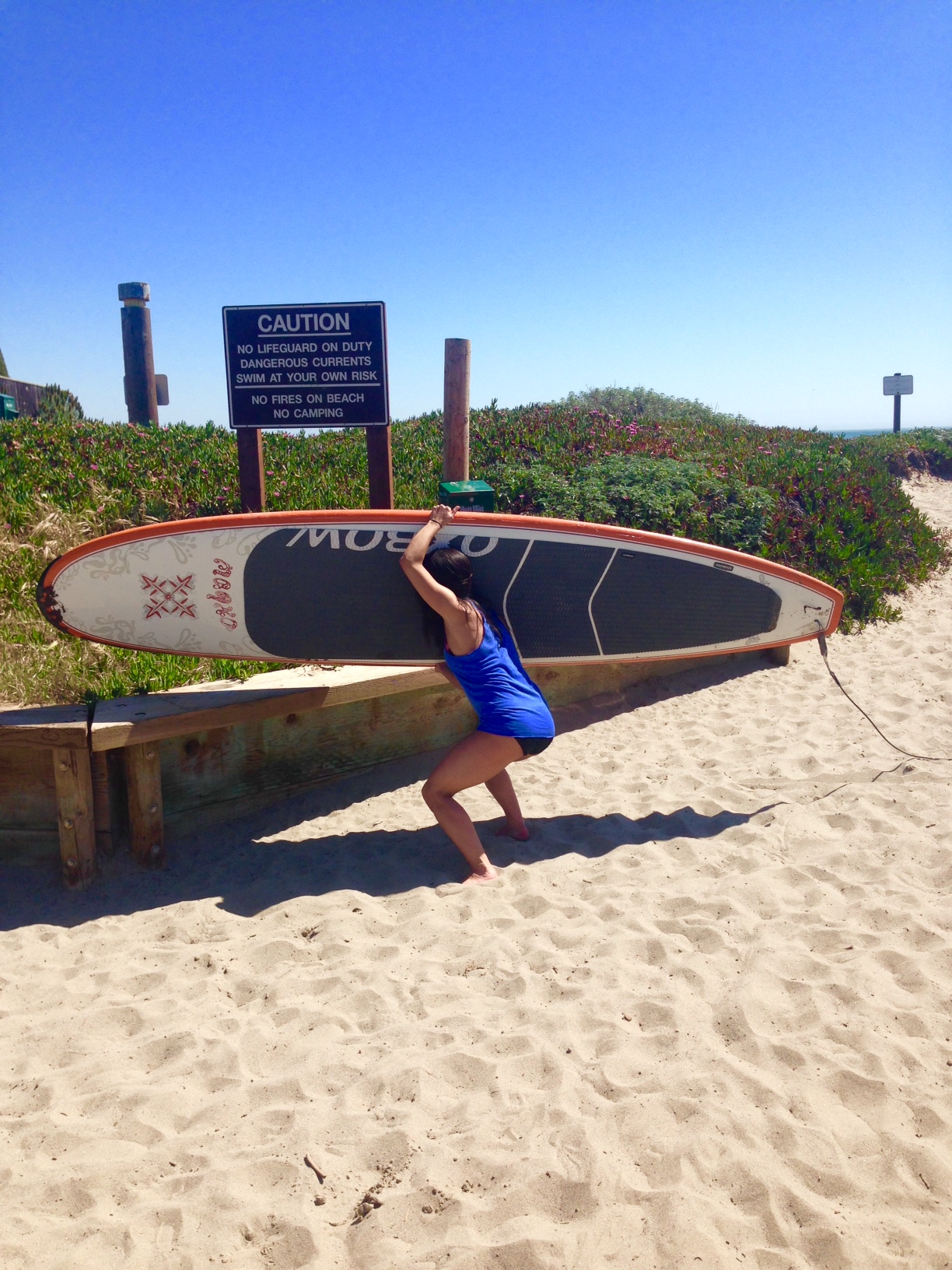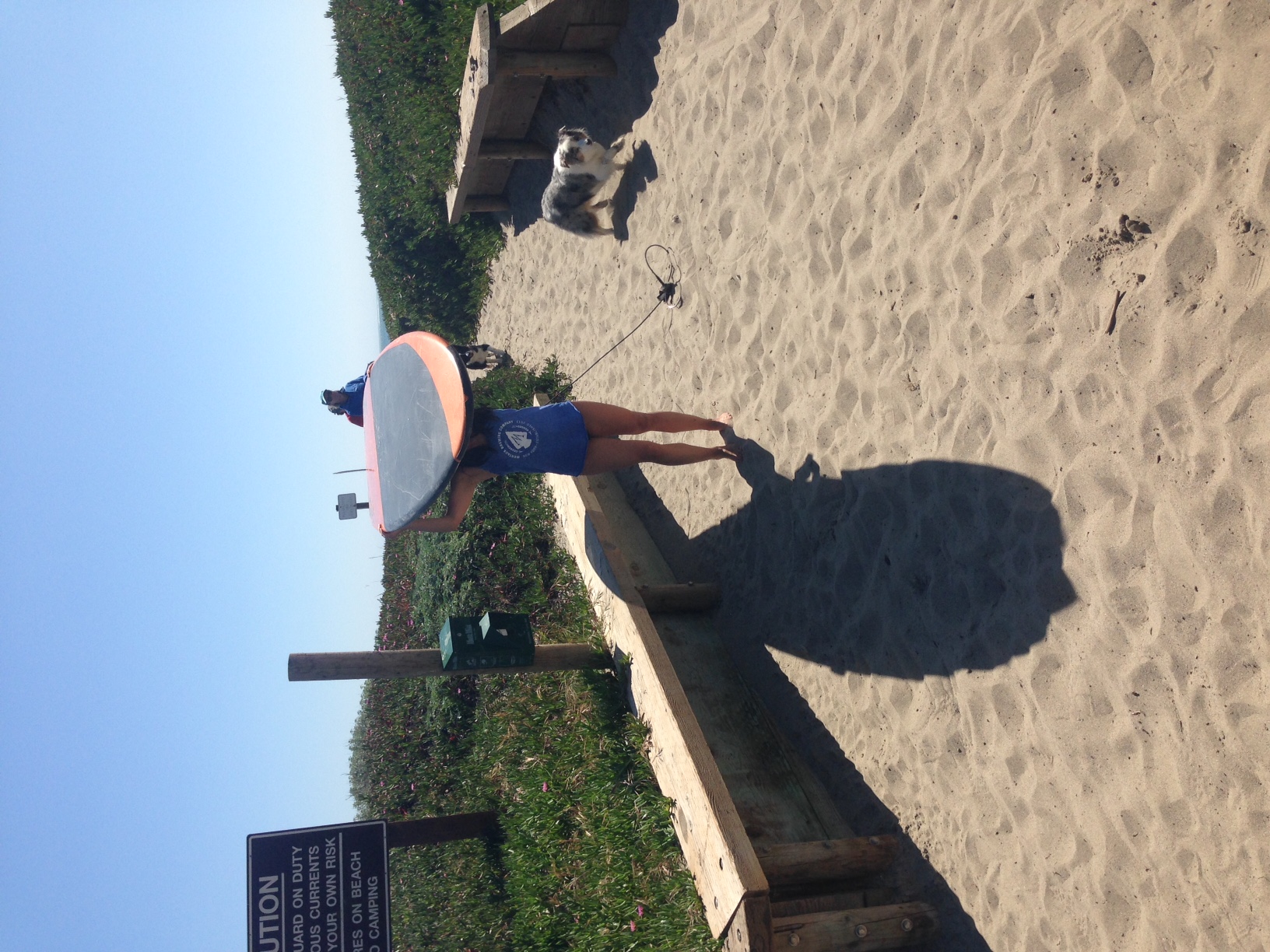 To top things off, Luke introduced me to The Lunch Box and I had my first-ever salmon po'boy. BOOM.