Brunch in New York. I'll admit: it's not something I've ever been totally smitten by. In theory, brunch is a glamorous hiatus from the otherwise-dulling schedules of our everyday life. It is embodied by an ensemble of craft champagne cocktails, clear skies and perfect hair. In theory, it's magnificent. But in reality? Not always the case. If done improperly, brunch can be overpriced and inconvenient. I may sound dramatic, here, but it really can steal away your entire day.
Personally, I enjoy getting the most out of my weekends. Sure, there are times when my Saturday is one long, boozy-brunch filled afternoon, but that's more of a rarity these days. My free time is precious! I prefer a nice blend of socializing, exploring, relaxing and yes, noshing and throwing back a few good drinks - it just has to be worth it. That's why I decided to write this post.
My Saturday two weekends ago was spent recovering from the awesome-yet-exhausting week prior (you know, the Good Morning America week). For breakfast, we rolled out of bed and into the trusty diner next door. I managed to eek out a blog post and do some reading (from bed), but then spent the rest of the day and evening in and out of napping, save for a small venture 10 blocks up for a ramen dinner. After dinner, it was back to bed. I barely even stayed up for SNL.
So, when I woke up Sunday morning fully rested with the sun shining through the curtains, I was ready to cruise about the city a bit and maybe even have a cocktail. We chose to go to brunch at The Little Owl in the West Village. Why? I'll give you three immediate reasons.
The Little Owl is one of those places that you always hear about. It isn't as if it's particularly famous or even considered the newest hot spot, it's just one of those things. Always trust word-of-mouth.
Food Network's Alton Brown dubbed the multigrain pancakes at TLO the "best thing he ever ate" in the show's "cake" edition (c'mon, who doesn't love that show? best food porn ever.)
It's in the West Village. 'nuff said.
First and foremost, the food was superb and the coffee? Delicious. Matt opted for the aforementioned multigrain pancakes with fresh berries and Vermont maple syrup. I went for the perfectly poached eggs served with Fontina biscuits, sausage patties and broccoli rabe. It was marvelous. To be truthful, I'm salivating as I type this. I know, TMI, but whatever. Besides the scrumptious brunch items were also a few seasonal cocktails…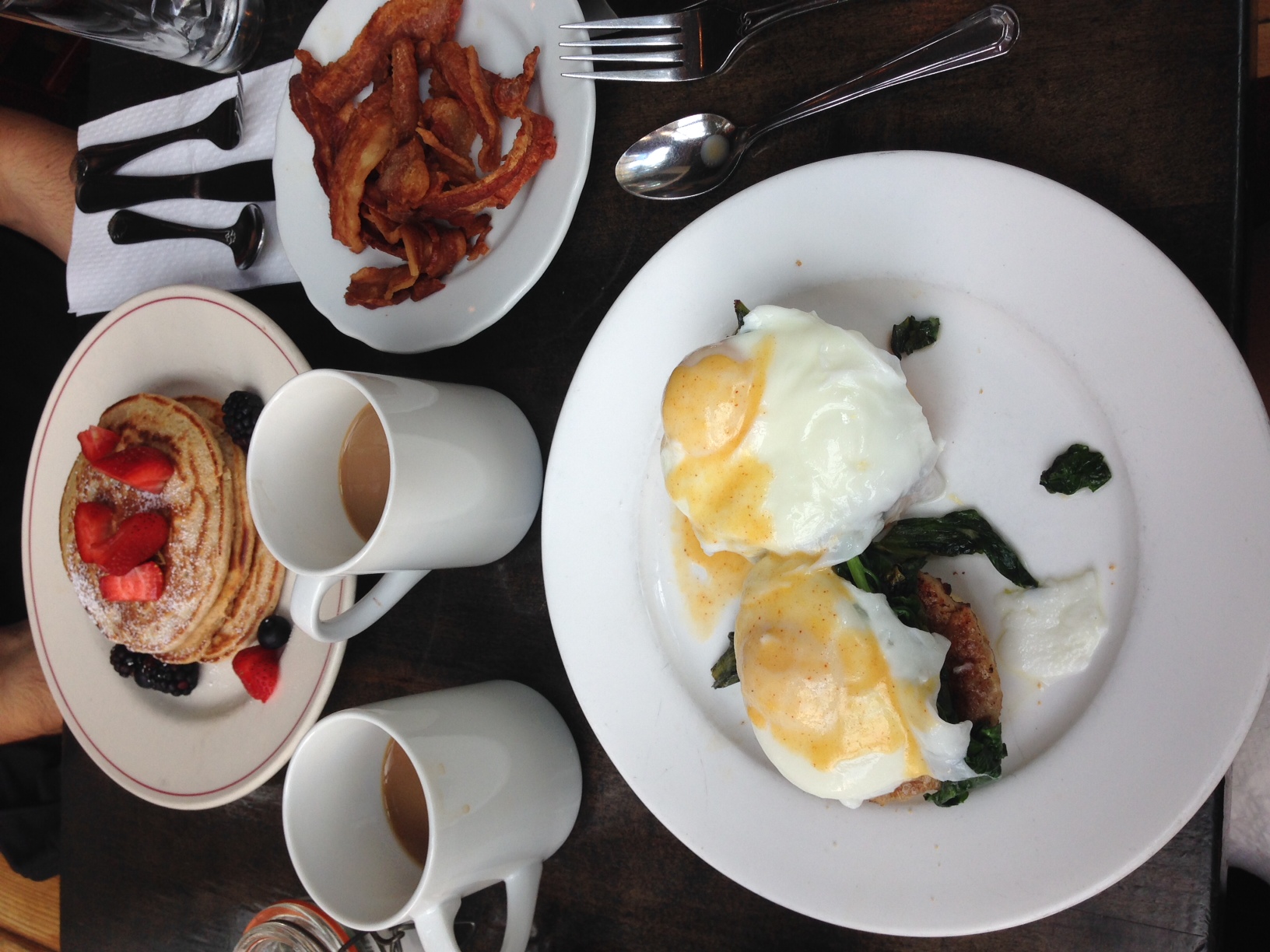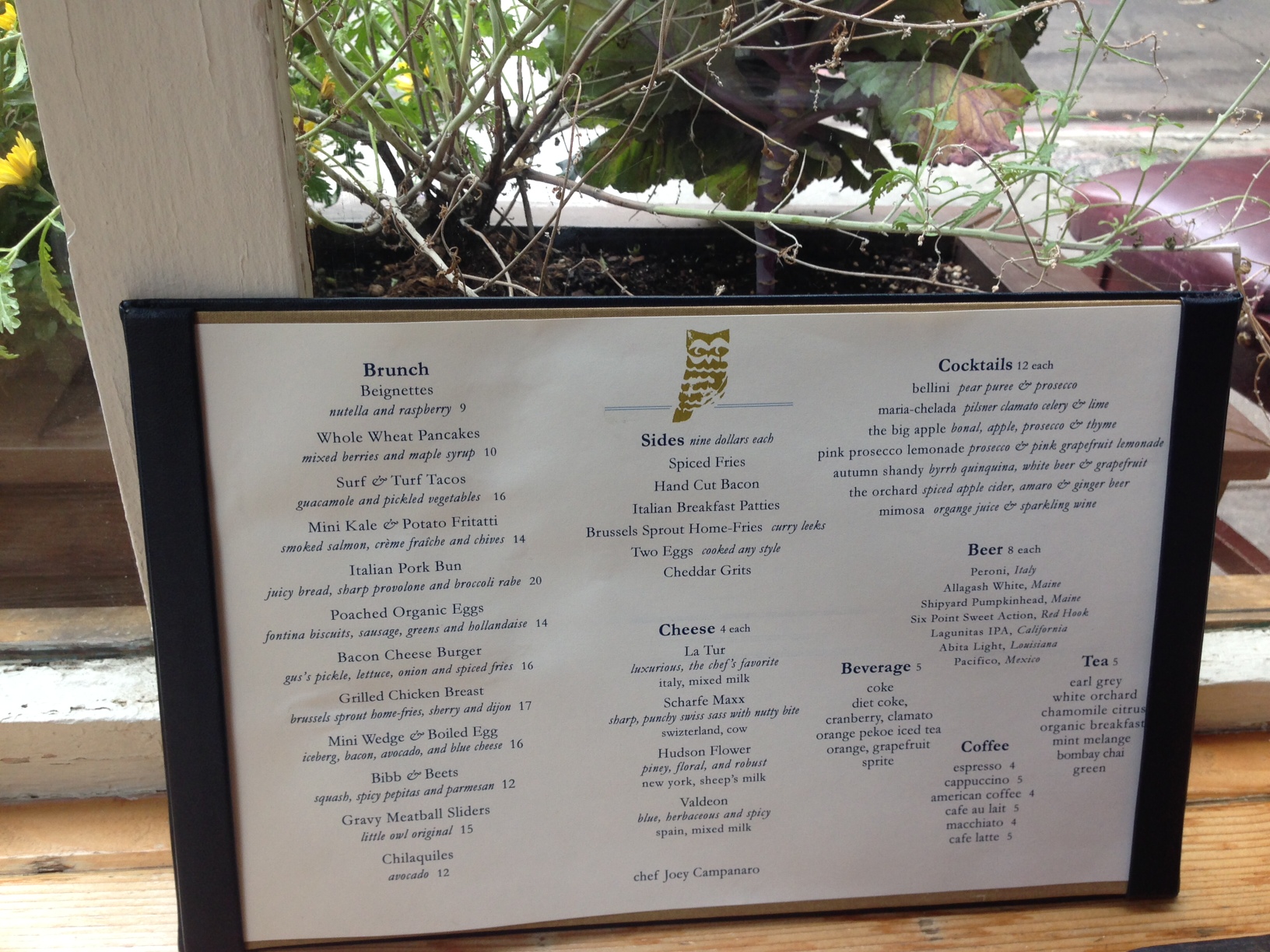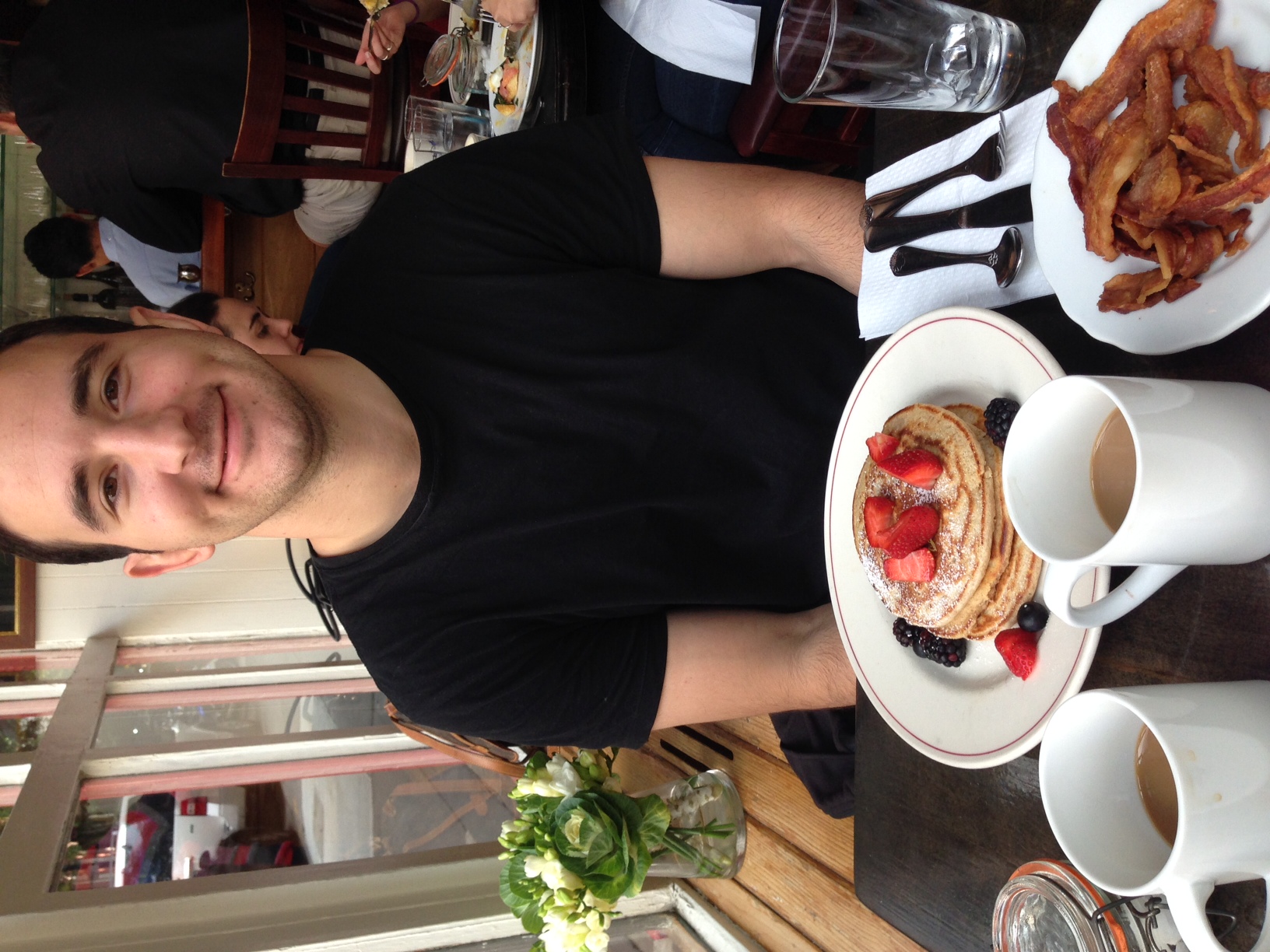 Like I've hinted at, I enjoy a hearty side of culture with my cocktails whenever I can get it. The Little Owl delivers in this aspect. Situated in The Village at the corner of Bedford and Grove Street, TLO sits amongst obscure landmarks disguised as typical charming blocks. First, just up the street is an old writer's house that sits right next to Isaac-Hendricks house, aka the oldest-known house in the West Village (built in 1836.) Across the street lies remnants of a time gone by, with actual horse stable doors still in place.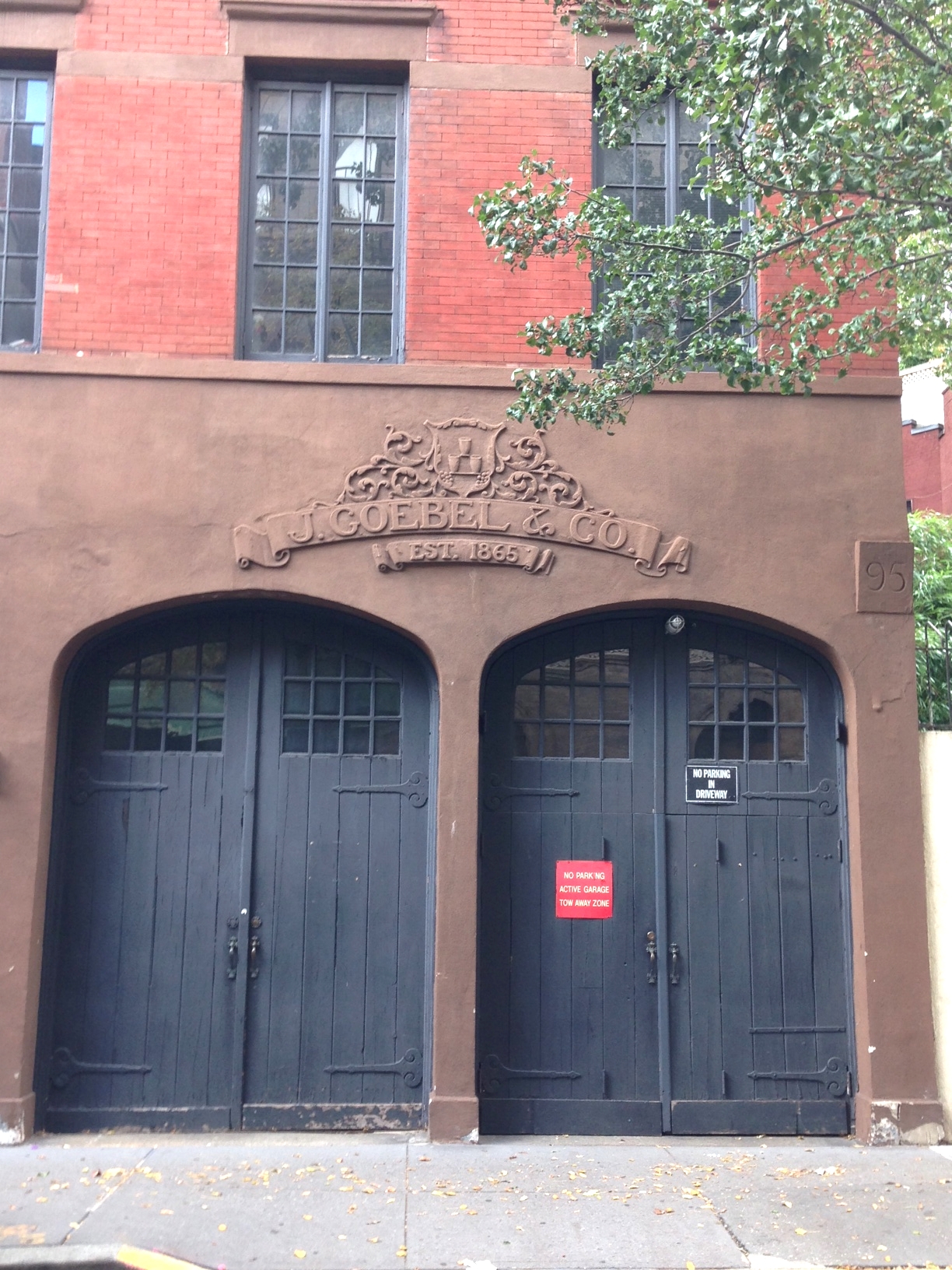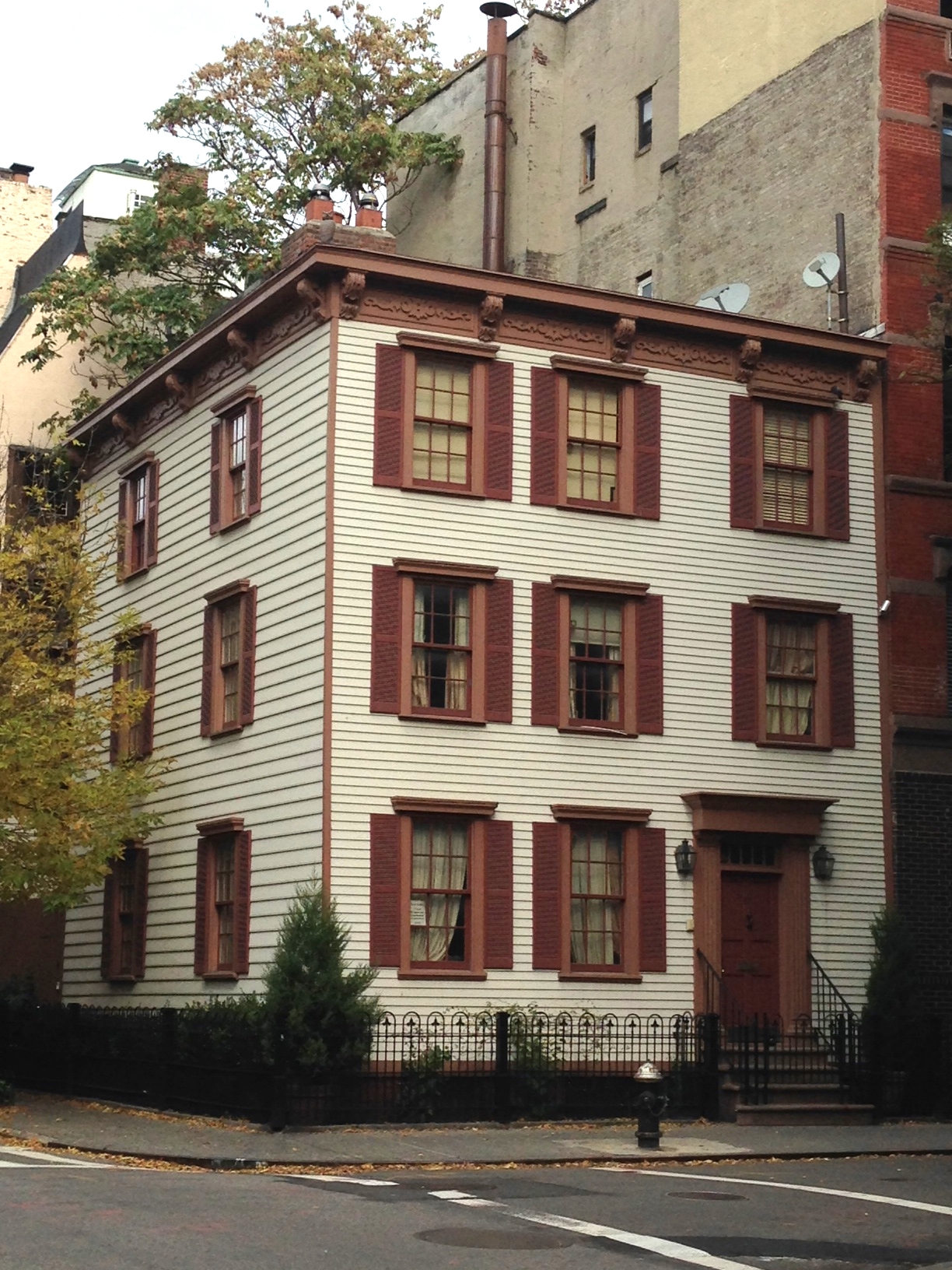 And if the exterior of the building above TLO looks familiar, it's because you probably remember it as the façade for Friends. When the producers gave crew instructions for finding the perfect façade for the opening, they told them "find a place that represents a time in your life when anything is possible."
Also, for some more Friends trivia, another working title of the show was Once Upon A Time In The West Village. Can you imagine!?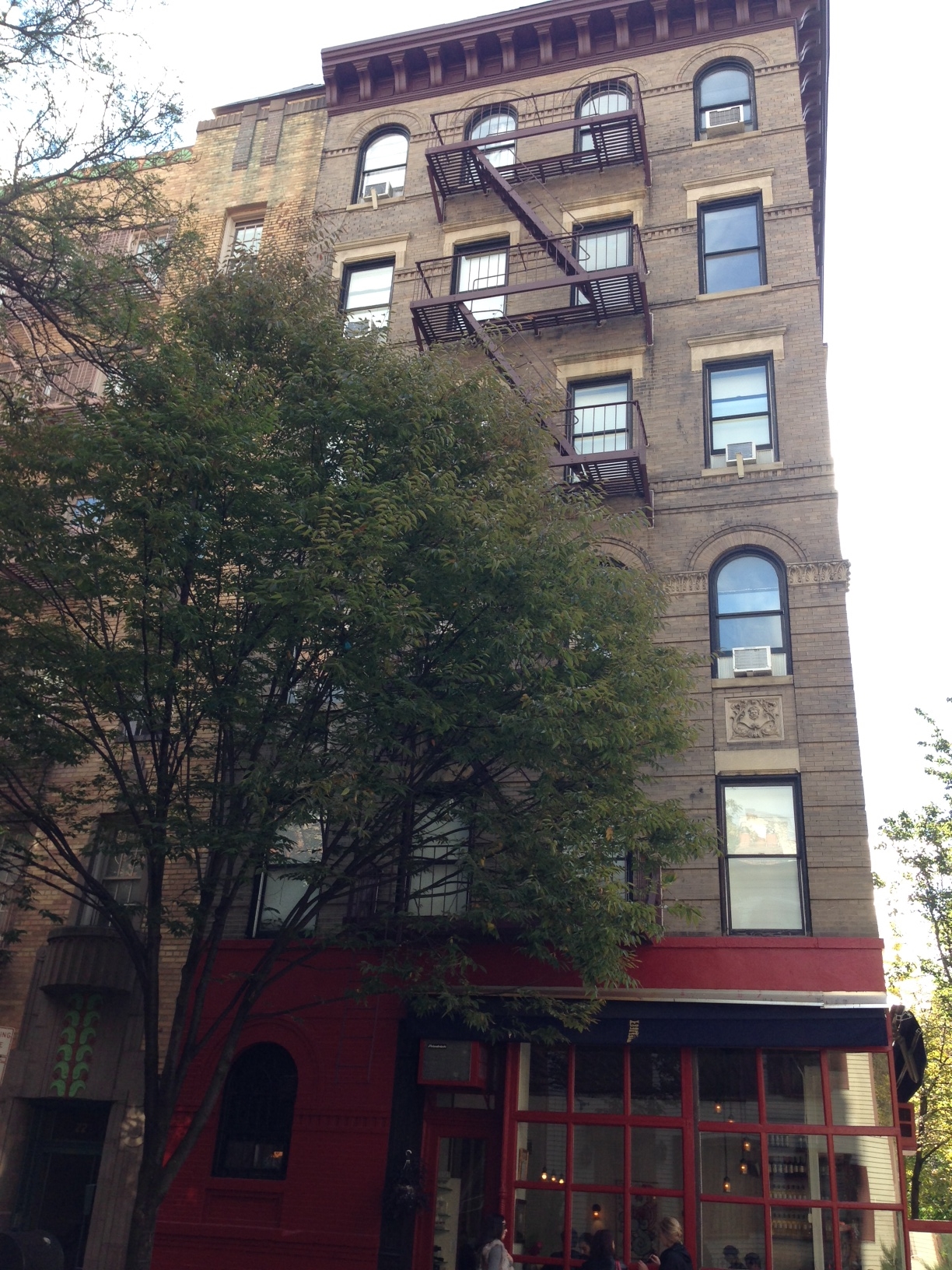 Around the bend is also Cherry Lane Theatre – the city's oldest off Broadway theatre.
Needless to say, West Village has a bit of history to it.
Overall, TLO is a must. I would recommend it for 2-4 people max, though, as it is a small place and reservations any larger could be significantly more difficult to nail down. (I called 24 hours ahead for two and was fine.) It's not a "boozy brunch" per se, but the cocktails are far more delicious than your average drink, not to mention seasonal - I suggest The Big Apple or Autumn Shandy.
So next time you want to indulge in some culture-brunching, you know where to go! Have you been to TLO or have another favorite you'd like to see featured? Comment below!